Ban on new owners of Formosan macaques slated to take effect in September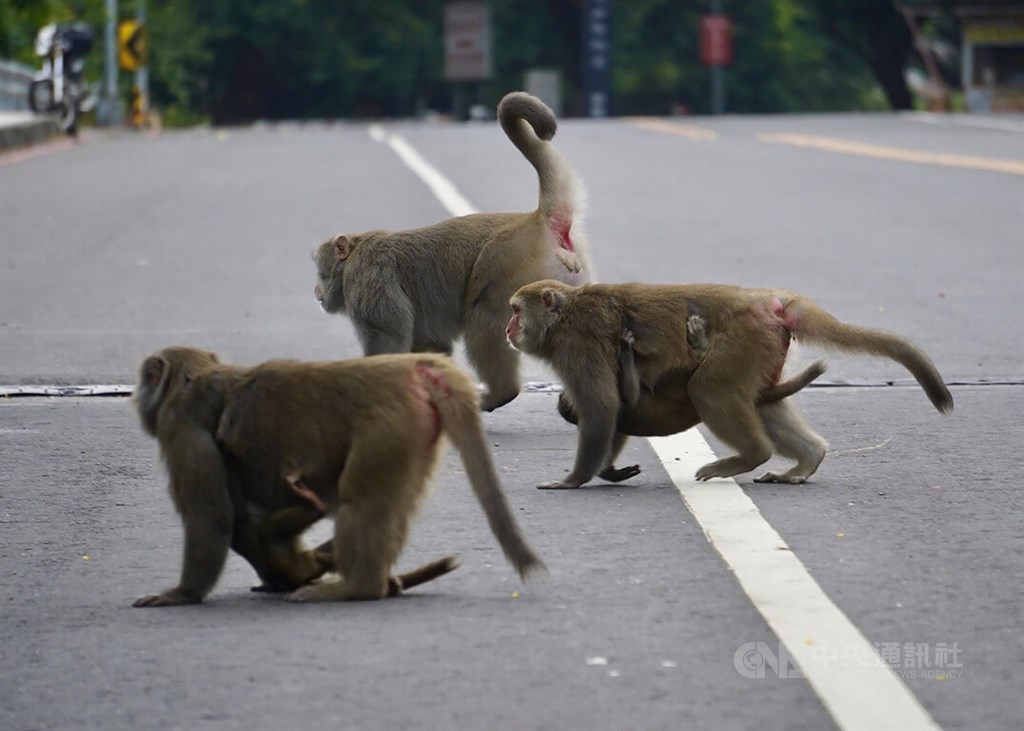 Taipei, Aug. 10 (CNA) Taiwan's Council of Agriculture (COA) on Wednesday discussed newly-announced plans to add Formosan rock macaques to a list of animals that cannot be owned, imported or exported in Taiwan, with effect from Sept. 1.
In an interview with CNA, COA official Chiang Wen-chuan (江文全) said the new rules are based on Articles 8 and 36 of the Animal Protection Act, and therefore do not require approval from the Legislative Yuan.
In addition to banning people from adopting Formosan macaques, the policy will require people who already have them as pets to register with the local authorities by next February, or face fines of up to NT$250,000 (US$8,327), he said.
As of August 1, only seven Formosan macaques were registered as pets in Taiwan, of which three are being cared for by local governments, while the others are in New Taipei, Tainan, Chiayi County and Pingtung County, Chiang said.
According to Chiang, Formosan macaques are the only non-human primate species in Taiwan, and because of the similarity with human beings, there is a greater risk of them spreading infectious diseases, making them unsuitable for keeping as pets.
Animal rights groups have also documented multiple instances of people adopting macaques as pets since they were de-listed as a protected species in 2019, Chiang said, adding that this also contributed to the COA decision.
In March, the COA implemented a similar ban on the new ownership of American pit bull terriers and American Staffordshire terriers, following public outcry stemming from a string of attacks by pit bull terriers in Taiwan.