CORONAVIRUS
/
CECC to ease two policies before lifting quarantine for arrivals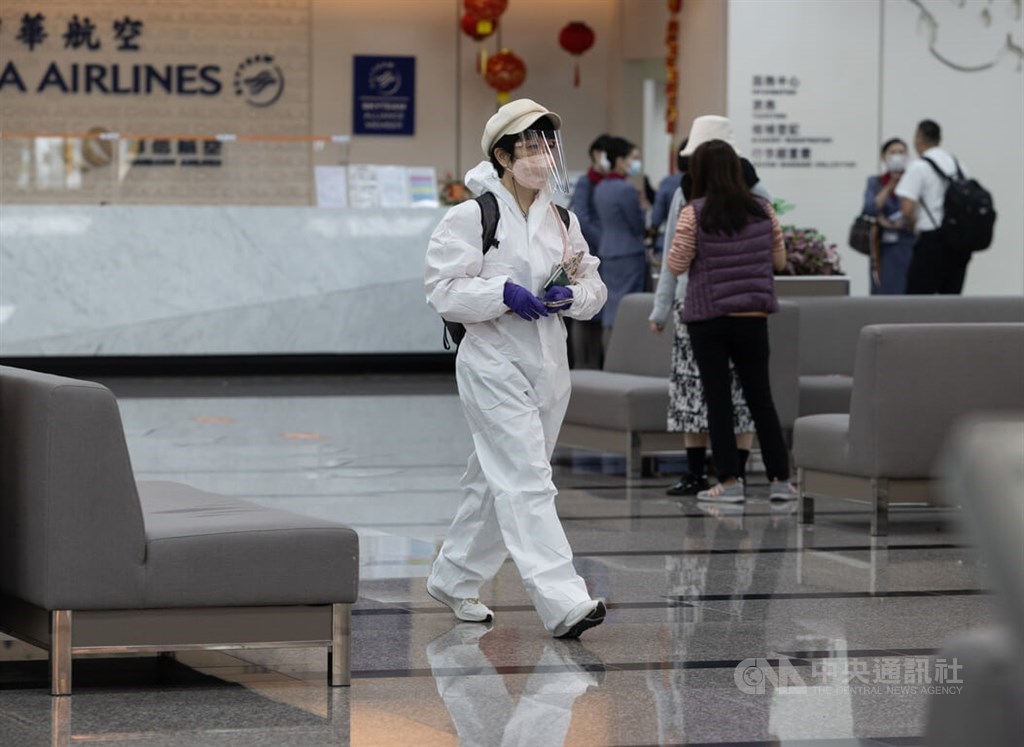 Taipei, Aug. 4 (CNA) Taiwan's Central Epidemic Command Center (CECC) on Thursday detailed two current border regulations that it plans to ease before lifting the quarantine requirement for arriving travelers.
At a press briefing, CECC spokesman Chuang Jen-hsiang (莊人祥) was asked if Taiwan plans to reciprocate following a new South Korean policy, which allows quarantine-free entry to travelers from Taiwan, Japan and Macau, as long as they hold a K-ETA travel authorization and take a pre-flight PCR test.
In response, Chuang said that because South Korea is averaging around 90,000 new COVID-19 cases per day, it is unlikely Taiwan will reciprocate at this time.
On the broader issue of Taiwan's border regulations, he said, there is still a lot of "preliminary work" that has to be done before the current "3+4" policy -- three days of quarantine followed by four days of "self-initiated epidemic prevention" -- can be changed to a "0+7" plan.
Specifically, the CECC would first have to cancel the requirement that foreign nationals take a PCR test within 48 hours of their flight to Taiwan, Chuang said.
Meanwhile, the one person per residence rule for the quarantine and self-initiated epidemic prevention protocol would also have to be amended to one person per room, he added.
Only after both of these changes have taken place will the CECC "gradually" move toward implementing a "0+7" policy, Chuang said, adding that the timing also depends on other factors, such as an expected rise in BA.5 variant cases in August and the vaccination rate among young children.
Last month, Chuang said the center would consider easing border regulations further when at least 50 percent of young children -- likely meaning those aged 6 months to 5 years -- had received a first dose of a COVID-19 vaccine.
Vaccinations for that age group have been available since July 21, but as of Monday, only 12.1 percent had received a shot, CECC statistics show.
Update
Aug. 15: Taiwan to ease rules for last four days of arrival COVID-19 protocol
Aug. 14: Pfizer-BNT COVID-19 vaccine for young children set to arrive late August
Aug. 10: Taiwan to lift pre-flight PCR test requirement for all arriving travelers
Related News
Aug. 8: Taiwan eases COVID-19 rules for transit passengers at Taoyuan airport
Aug. 1: Japan tour operators visit Taiwan for the first time in 2 years
Aug. 1: Taiwan grants EUA to Pfizer-BNT COVID-19 vaccine for children under 5
July 26: Revision of border rules depends on vaccination rate among kids: CECC
July 25: Taiwan records two new domestic BA.5 subvariant cases
July 23: Japanese tour operators to visit Taiwan, amid border reopening signs
July 22: Taiwan reports first COVID-19 BA.2.75 sublineage case
July 15: Taiwan records first community spread of BA.5: CECC
June 26: Taiwan approves boosters for 5-11 age group, expands 4th dose eligibility
Taiwan's eased border controls in 2022
● Taiwan to reopen borders to some foreign students on Aug. 1: MOE
● Taiwan allows entry of 6 groups of foreign nationals on July 25
● Taiwan raises weekly arrivals cap, loosens pre-entry PCR requirement on July 7
● Taiwan introduces '3+4' quarantine policy for arriving travelers on June 15
● Taiwan further relaxes border restrictions on family visits on April 12
● Taiwan still plans to open up gradually, despite case spike: Premier (April 1)
● Taiwan shortens quarantine, grant entry to business travelers from March 7
● Taiwan to expand entry permission to professionals from March 7
● Taiwan reopens for foreign national fertility treatment from March 1
● Taiwan opens to non-scholarship language students
● Taiwan begins March with economy-minded eased COVID-19 protocol
● Ban on migrant workers from Philippines, Vietnam lifted on Feb. 15
View All