Indonesian migrant worker receives NT$2 million receipt lottery prize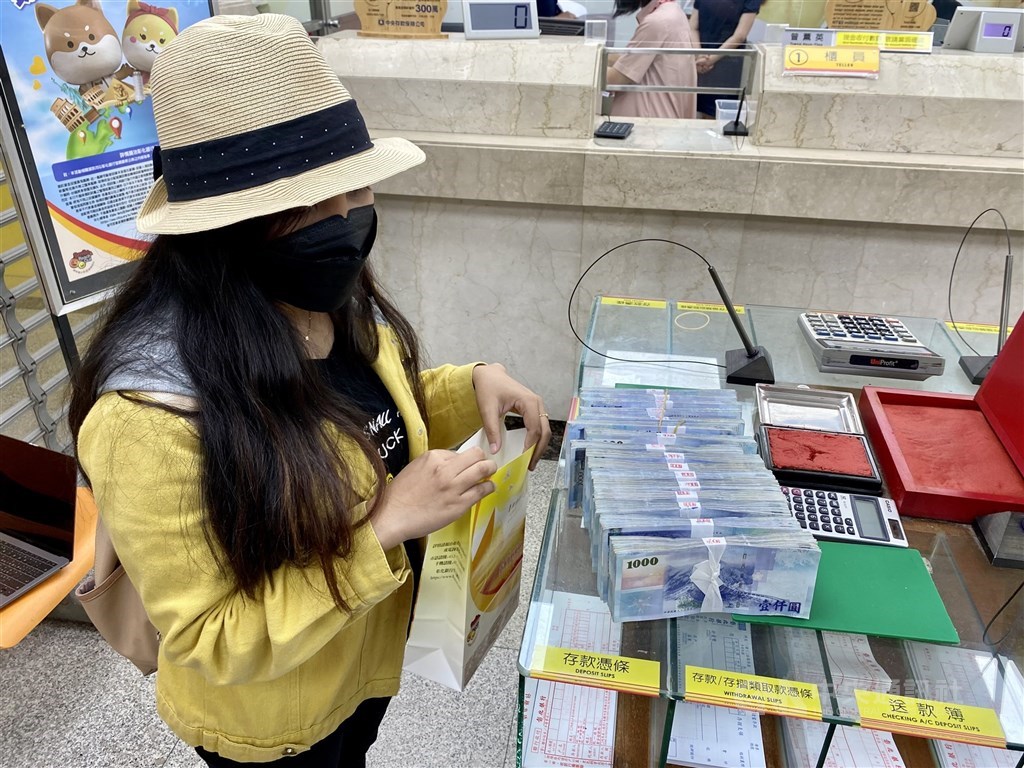 Taoyuan, July 29 (CNA) A migrant worker holding the winning number for the NT$2 million (US$66,808) prize in Taiwan's March-April receipt lottery received her prize money Friday after taking the winning receipt to a local bank in Taoyuan.
The Indonesian factory worker, who asked to be identified only as Y, collected the money from a branch of Chang Hwa Commercial Bank with the assistance of staff from remittance company Indo Suara, which issued the receipt.
With a husband and son in Indonesia, Y came to work in Taiwan about three years ago, initially as a private live-in caregiver looking after an elderly Taiwanese woman before transferring jobs to work in a factory this year.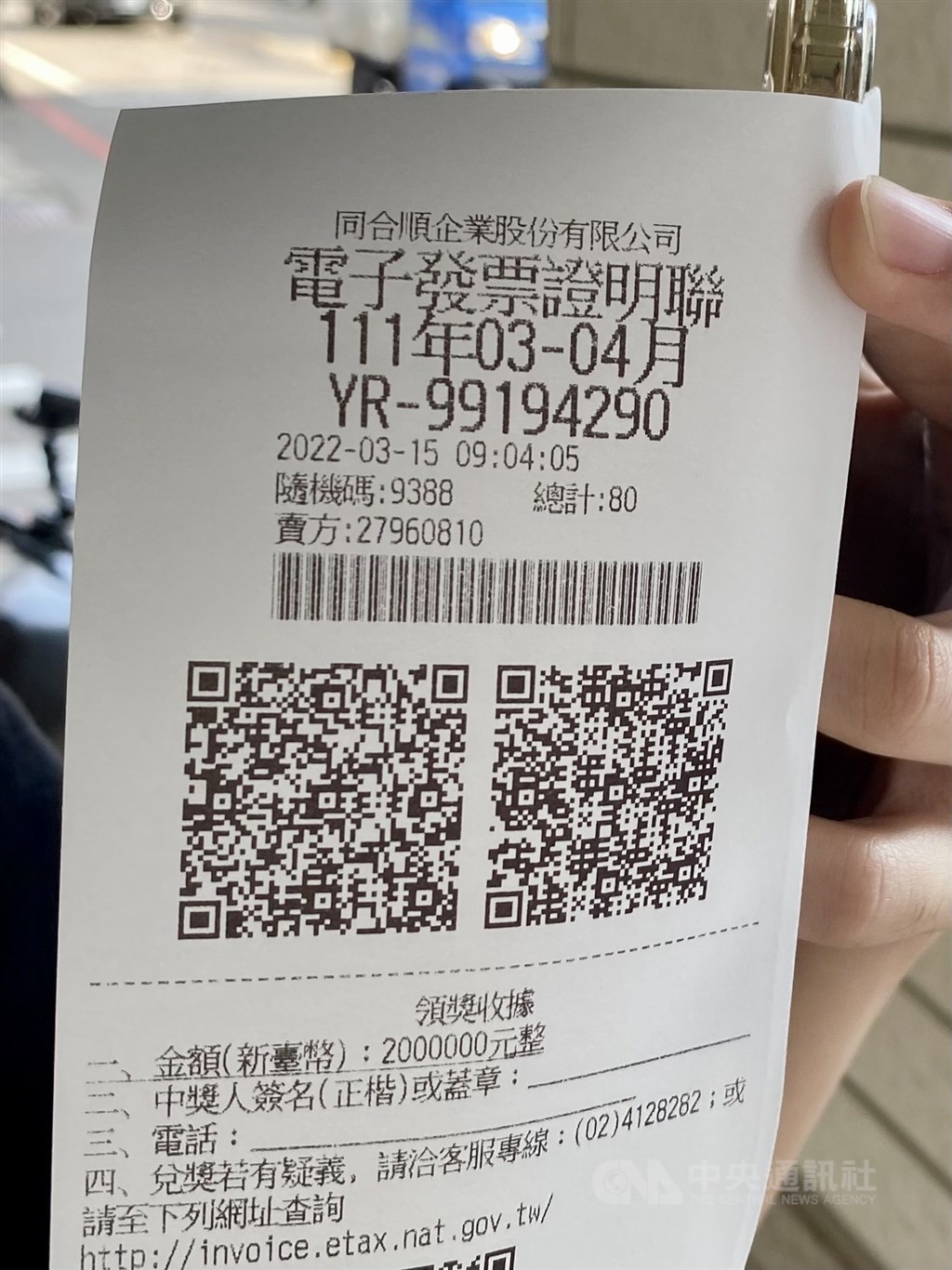 "I didn't believe that I had won, only now I'm here (at the bank) today do I actually believe it," Y told CNA. "This is the first time I won such a big prize."
She plans to use the money to buy land in Indonesia so her family can grow agricultural produce, Y said.
Winning the NT$2 million from a receipt she received when paying an NT$80 service fee to remit money back to Indonesia, Y said she wants to tell all her friends the importance of using services where they issue receipts as opposed to those who don't give receipts.
Indo Suara operational manager Sean Cheng (鄭國祥) told CNA that using the services of remittance companies that issue receipts ensures the transaction is legal and is much safer than using underground channels.
When asked why Y had not claimed her prize money until now, given that the three-month period for winners of prizes from the March-April receipt lottery to claim their prize money began on June 6, Cheng explained that Y only got her new Alien Resident Certificate on Monday as she recently changed jobs.
Foreign residents in Taiwan are usually required to present a vaild ARC for official identification purposes.
Y told CNA that she changed jobs because working at a factory is better paid than working as a private live-in caregiver. She also said that such migrant caregivers are not covered by the Labor Standards Act, which means they do not receive the country's minimum wage.
Moreover, it was impossible to sleep well as a caregiver because she had to get up whenever the person she attended needed to get up at night, Y said.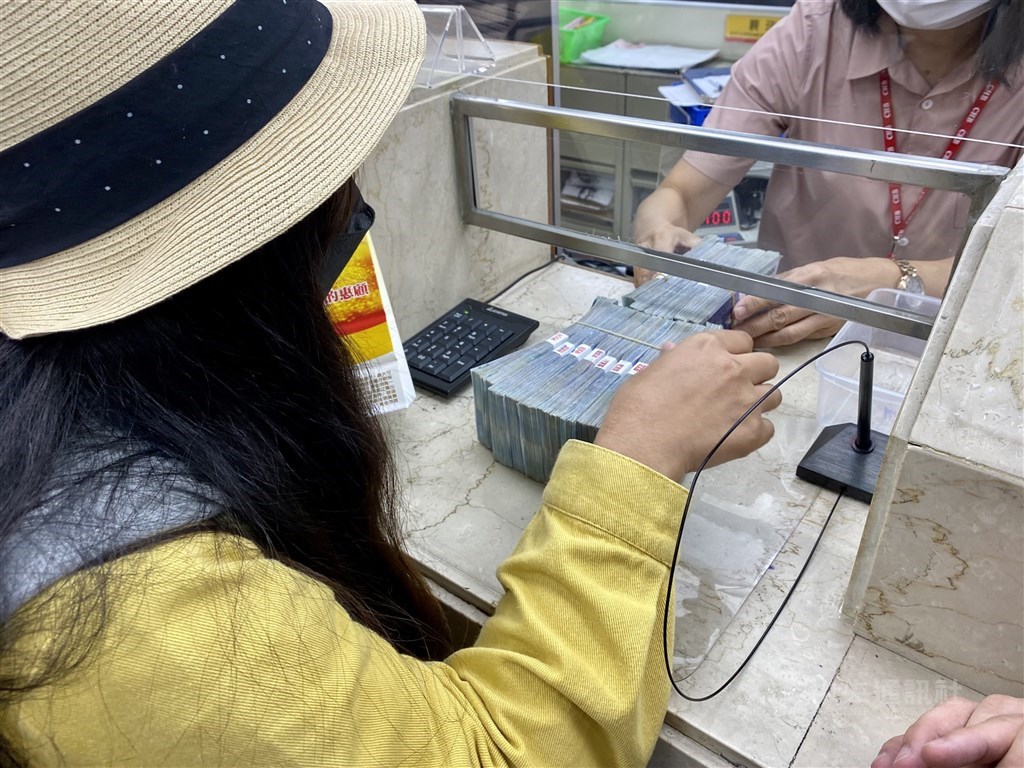 Speaking about finding a factory job and winning the lottery, Y encouraged migrant workers to not give up and stay optimistic.
"Keep working hard and don't give up, because one day luck will shine upon you," she said.