Orchid Island coral graffiti sparks online uproar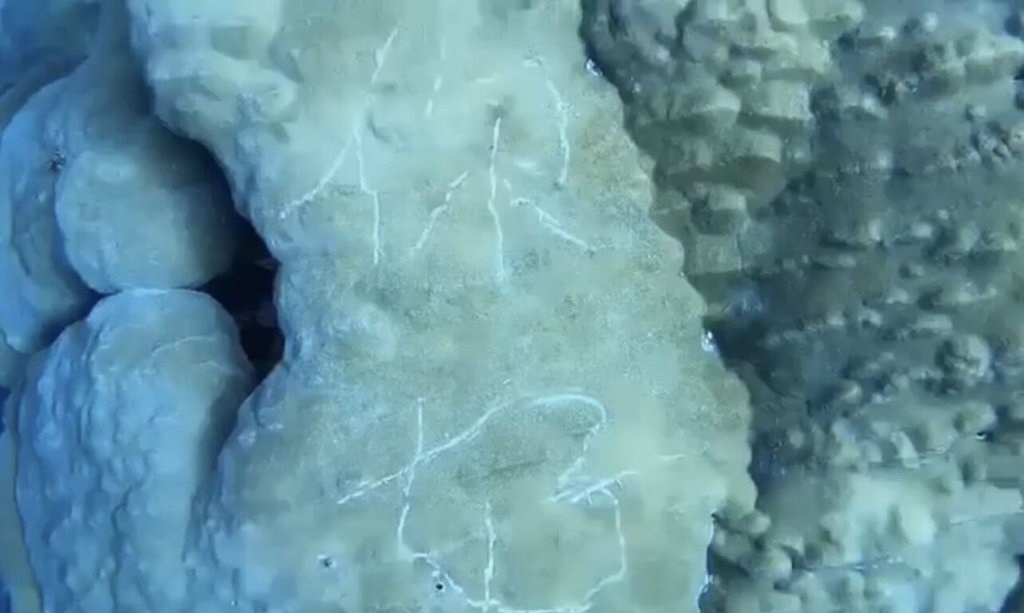 Taipei, July 3 (CNA) A Taitung County official has called graffiti on Orchid Island's coral reefs "inappropriate," after an irate local diving instructor uploaded video showing the word "hello (你好)" in Chinese inscribed on a reef at the Jyakmey Monomanok snorkeling site.
Asked about the defaced reef on Sunday, Hsu Chia-hao (許家豪), head of the Taitung County Agriculture Department, described the vandalism as "inappropriate."
However, Hsu added that the county government was powerless to dish out a penalty, as the area is not a designated fisheries protection zone or a conservation area and thus not covered by Taiwan's Fisheries Act or National Park Law.
He said if the island's local government wished to create designated conservation zones around the Orchid Island and its reefs, then the county government could actively pursue and punish vandals.
Given Orchid Island's history, the county government thinks it most appropriate to respect the decisions of the island's Indigenous residents, Hsu said.
Orchid Island's Indigenous population has repeatedly voiced opposition to making the area a national park, citing fears that the designation would infringe on their traditional fishing rights, among other concerns.
As a result, the only action the county can take for the time being is to promote proper etiquette and respect for the area in conjunction with local diving business, Hsu said.