CORONAVIRUS
/
Taiwan to maintain mask mandate through July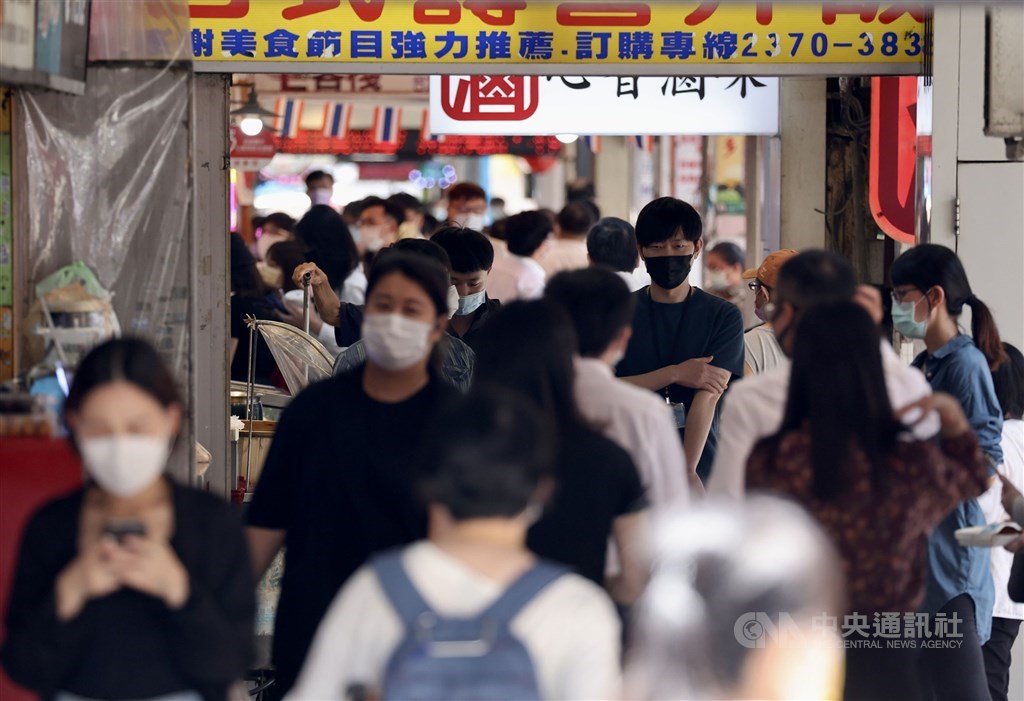 Taipei, June 29 (CNA) Taiwan will maintain its mask mandate through the month of July, in light of the current domestic COVID-19 situation and the rising number of imported cases of the newest Omicron subvariants, the Central Epidemic Command Center (CECC) said Wednesday.
Under the existing mandate, people are required to wear a mask at all times when they are outside their homes, except in certain situations, according to the CECC.
The exemptions apply when people are eating, participating in water-related activities, taking individual or group photos, traveling alone or with family members in a private car, or are traversing wide outdoor spaces such as fields and forests, the CECC said.
People are also exempt from wearing masks when exercising, unless it is in a gym, the CECC said.
The Sports Administration has stipulated that only individuals who have received three COVID-19 vaccine shots can exercise mask-free in a gym.
The CECC said Wednesday that other COVID-19 protocols will remain in place throughout July, including a ban on table to table toasting at banquets.
People will still be allowed, however, to eat on trains, intercity buses, ferries, and domestic flights, and to sample food at markets, the CECC said.
The mask mandate is being retained because domestic COVID-19 case numbers are still high, and imported cases of the Omicron BA. 4 and BA.5 variants are on the rise, the CECC said.
As of June 27, Taiwan had recorded 126 cases of the newest subvariants -- 107 BA.5 and 19 BA.4 infections -- all imported, according to the CECC.
The two subvariants can evade immunity from prior infections and appear to be more transmissible than earlier versions of the COVID-19 Omicron variant, the CECC said.
Related News
June 29: Taiwan reports 42,204 new COVID-19 cases, 85 deaths
June 15: Taiwan's '3+4' quarantine policy for arriving travelers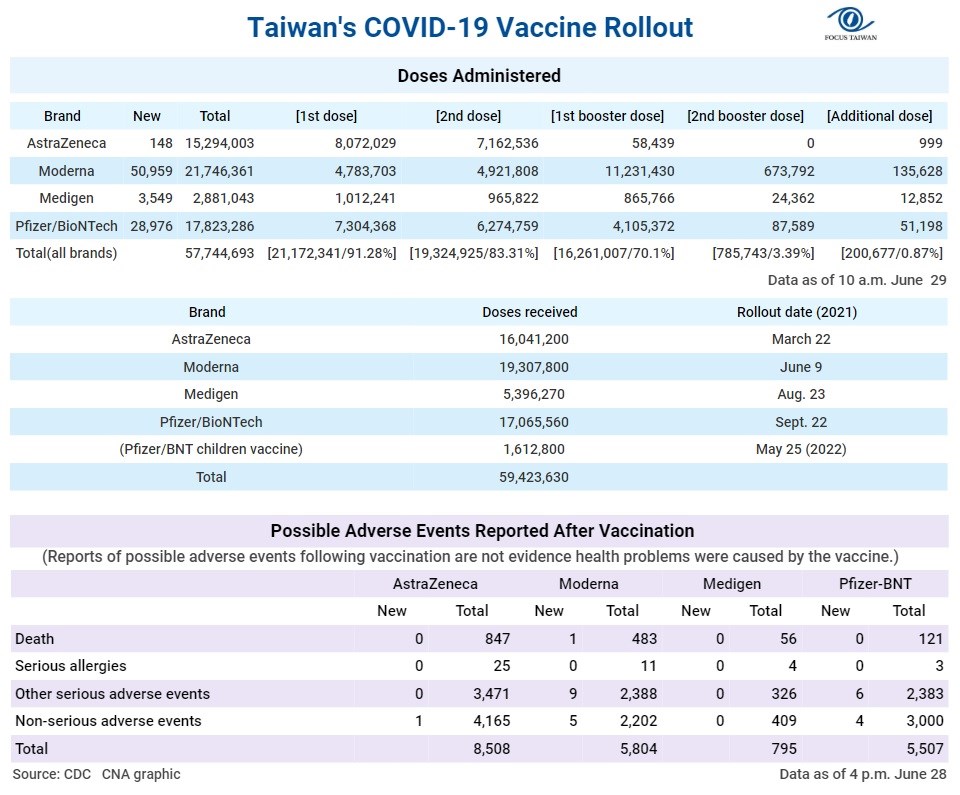 View All