CORONAVIRUS
/
Health Minister Chen Shih-chung tests positive for COVID-19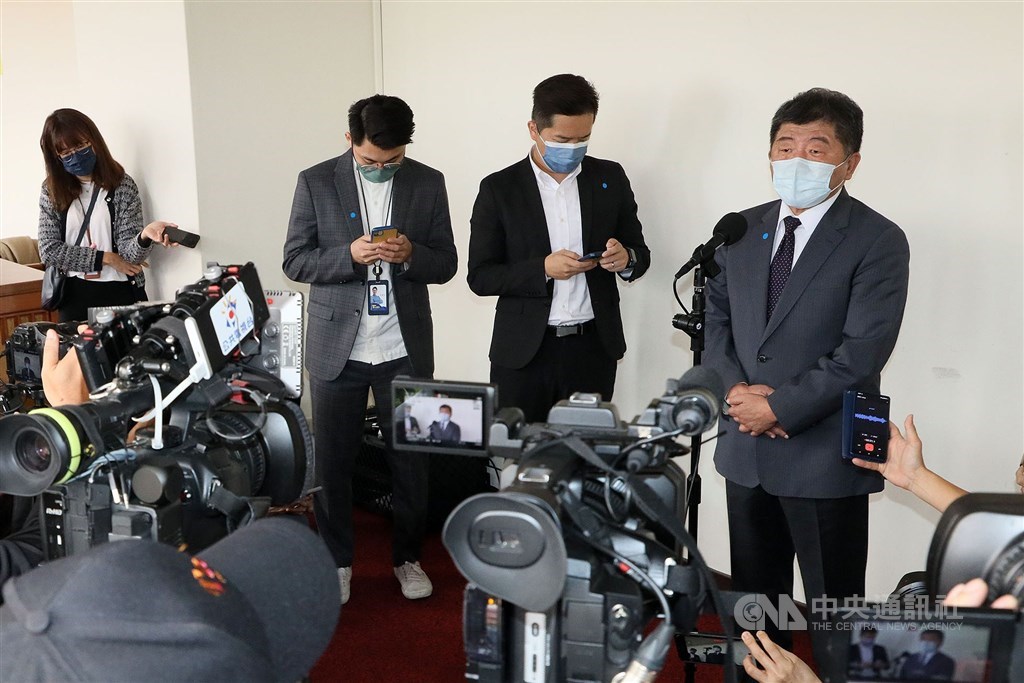 Taipei, June 12 (CNA) Taiwan's Minister of Health and Welfare Chen Shih-chung (陳時中) has tested positive for COVID-19, the Central Epidemic Command Center (CECC) said Sunday.
Chen started experiencing symptoms of the disease on Sunday morning, and a rapid test he took came back positive. He was confirmed as a COVID-19 case after a telemedicine appointment and is now in isolation at home, the CECC said in a statement.
Chen said he was feeling fine, according to the statement.
CECC officials that have been in contact with Chen in the past few days, including Centers for Disease Control head Chou Jih-haw (周志浩), CECC spokesperson Chuang Jen-hsiang (莊人祥), and deputy heads of the CECC's medical response division Lo Yi-chun (羅一鈞) and Victor Wang (王必勝), have all tested negative for COVID-19 after taking rapid tests.
The officials have no symptoms so far, but will continue to monitor their health, the CECC said.
CECC deputy head Chen Tsung-yen (陳宗彥) will take over the reins at the CECC for the time being, while Chen will continue to participate in disease prevention work remotely, the CECC said.
Latest on COVID-19
June 12: Taiwan reports 50,657 new COVID-19 cases, 163 deaths
● Taiwan COVID-19 News Briefs: June 12
● Taiwan COVID-19 News Briefs: June 11
Recent cases
June 11: Taiwan reports over 200 COVID-19 deaths for third straight day
June 10: Taiwan reports 68,347 new COVID-19 cases, 213 deaths
June 9: Taiwan reports 72,967 new COVID-19 cases, 211 deaths
June 8: Taiwan reports 80,223 new COVID-19 cases, 159 deaths, first MIS-C case
June 7: Taiwan reports 83,027 new COVID-19 cases, 124 deaths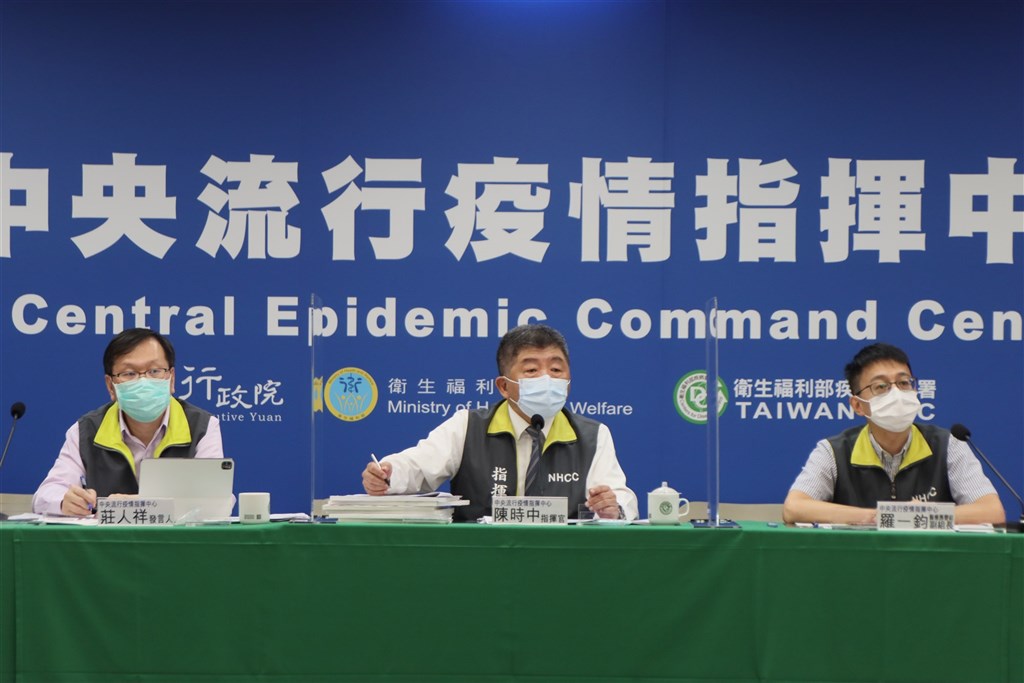 View All