CORONAVIRUS
/
Taiwan COVID-19 News Briefs: June 6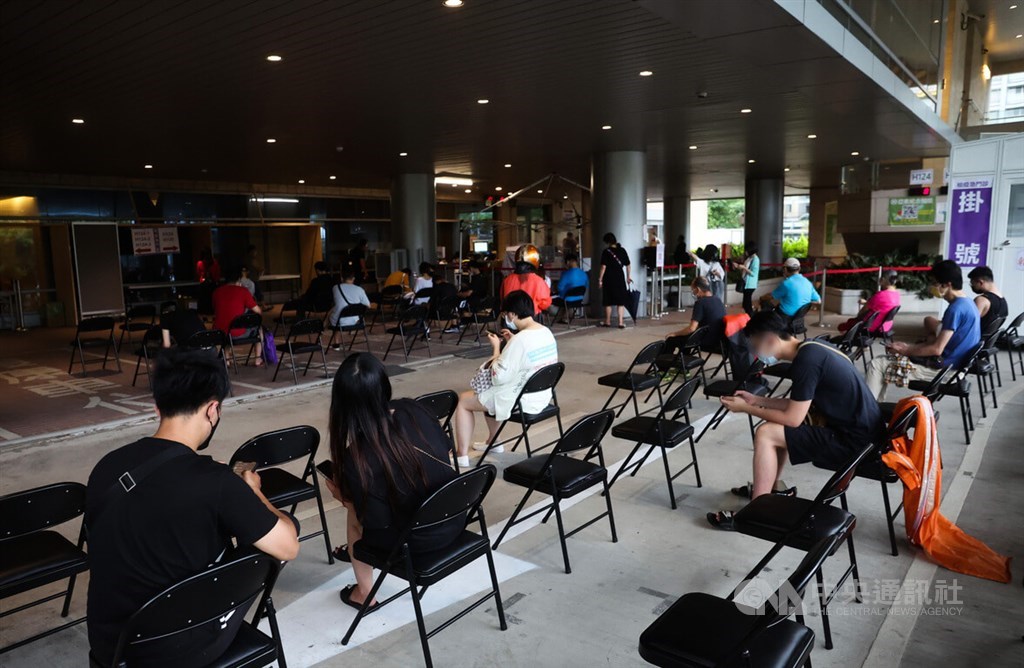 Taipei, June 6 (CNA) Taiwan on Monday reported 53,023 new COVID-19 cases and 151 deaths from the disease, according to the Central Epidemic Command Center (CECC).
Here are some of the new developments regarding the COVID-19 situation around Taiwan on Monday:
Dispute over handling remains of deceased COVID patients
According to current practice, the remains of deceased people confirmed as infected with COVID-19 are cremated within 24 hours of death, New Taipei Mayor Hou Yu-ih (侯友宜) said.
If the CECC changes the policy, it should make public a clear deadline for cremation so that funeral parlors can treat the deceased with respect, he said.
Hou made the remarks after CECC head Chen Shih-chung (陳時中) said Sunday there were no regulations stipulating that the remains of confirmed COVID-19 patients must be cremated within 24 hours of death.
He reiterated that the CECC has not changed its rules on the handling of the remains of deceased COVID-19 patients.
The CECC listed COVID-19 as a category 5 notifiable communicable disease on Jan. 15, 2020, and since then has required that anyone who died of COVID-19 be cremated as soon as possible.
There are different rules regarding the treatment of the remains of those who die of category 5 notifiable communicable diseases depending on their severity, according to Chen.
For instance, while relevant rules stipulating the remains of those who die of some other category 5 notifiable communicable diseases, such as the Ebola virus, must be cremated within 24 hours of death, the rules do not apply for handling the remains of COVID-19 deceased patients, Chen said.
The Taichung City government said Monday that if there were no such regulations, it would set up temporary facilities next to funeral homes where morgue freezers can be placed to temporarily store the remains of COVID-19 deceased patients.
First-dose vaccine coverage among children tops 60%
Taiwan began offering the Moderna COVID-19 vaccine to children aged 6-11 on May 2 and started the rollout of the Pfizer-BioNTech (BNT) COVID-19 vaccine for children aged 5-11 on May 25.
Of all children aged 5-11 years in Taiwan, 60.5 percent had received one dose of the Pfizer-BNT or Moderna vaccine as of Sunday, according to the CECC.
In Taipei, of the children aged 5-11 eligible for a free COVID-19 vaccination, 74,062, or 51.68 percent of the total, had received one dose of the Pfizer-BNT or Moderna vaccine on school campuses as of June 3, the city government said Monday.
When those in the age group who got a COVID-19 jab through the government's vaccination booking system or a hospital clinic are added, vaccination coverage was 56 percent as of Sunday, it said.
In Taichung, 125,335 children in the age group had received one dose of the Pfizer-BNT or Moderna vaccine, which translates into a coverage rate of 64.6 percent, according to the local government.
Railroad Bento Festival postponed to November
The 2022 Formosa Railroad Bento Festival, which was scheduled for June 10-13, has been postponed to Nov. 11-14 due to the COVID-19 pandemic, according to the Taiwan Railways Administration (TRA), the event's organizer.
The festival featuring bentos, or boxed meals, and delicious food from home and abroad will still be held at the Taipei Main Station this year.
Taipei drive-through test sites to close June 9
Two drive-through PCR testing sites that opened last month in Taipei, one at Chiang Kai-shek Memorial Hall and the other at the Beitou-Shilin Technology Park, will be shut down on June 9 as the number of new COVID-19 cases continues to decline in the city.
Taipei reported 3,765 new COVID-19 cases on Monday, down from 4,452 the previous day.
The makeshift clinics provide PCR screening for those who have tested positive using a rapid test and offer expedited diagnosis and treatment.
Also on Monday, students from kindergarten to senior high school in Taipei resumed in-person classes, with only 9,473, or 2.7 percent of the total, not attending because of COVID-19 precautions, according to the city government.
English services for foreign nationals
Meanwhile, the local government said Monday it has set up English-language services for foreign nationals in Taipei who contract COVID-19. Taipei City Hospital Renai Branch will take calls and on-site visits by foreign nationals in Taipei and provide medical consultations, diagnosis, and treatment on a case-by-case basis.
Hsinchu launches child vaccination campaign
Hsinchu City on Monday launched a COVD-19 vaccination campaign for eligible children that will provide vaccines at Hsinchu Municipal Stadium or on school campuses through June 10, according to Deputy Mayor Shen Hui-hong (沈慧虹).
Eligible children can also book a COVID-19 vaccine appointment at 29 designated medical clinics around the city, Shen said.
Taichung gives 2 free rapid tests to couriers
Taichung has begun offering two free COVID-19 rapid antigen tests to delivery persons in the city on Monday.
Couriers based in Taichung can pick up two free rapid tests at any of four major employment centers and delivery service-related workers' unions in the city during business hours through June 10, according to the city government.
Meanwhile, Deputy Legislative Speaker Tsai Chi-chang (蔡其昌) on Monday donated 2,000 sets of personal protective equipment to Tungs' Taichung MetroHarbor Hospital.
In a separate note, the local government announced Monday that the testing center at Taichung Central Park will discontinue service Tuesday.
Taoyuan to open 25 vaccination centers
Taoyuan will open 25 COVID-19 vaccination centers to boost coverage, and they will offer the Moderna vaccine on June 8 and the Pfizer-BNT vaccine for both children and adults on June 11.
View All