Q&A
/
Free COVID-19 rapid tests for children aged 0-6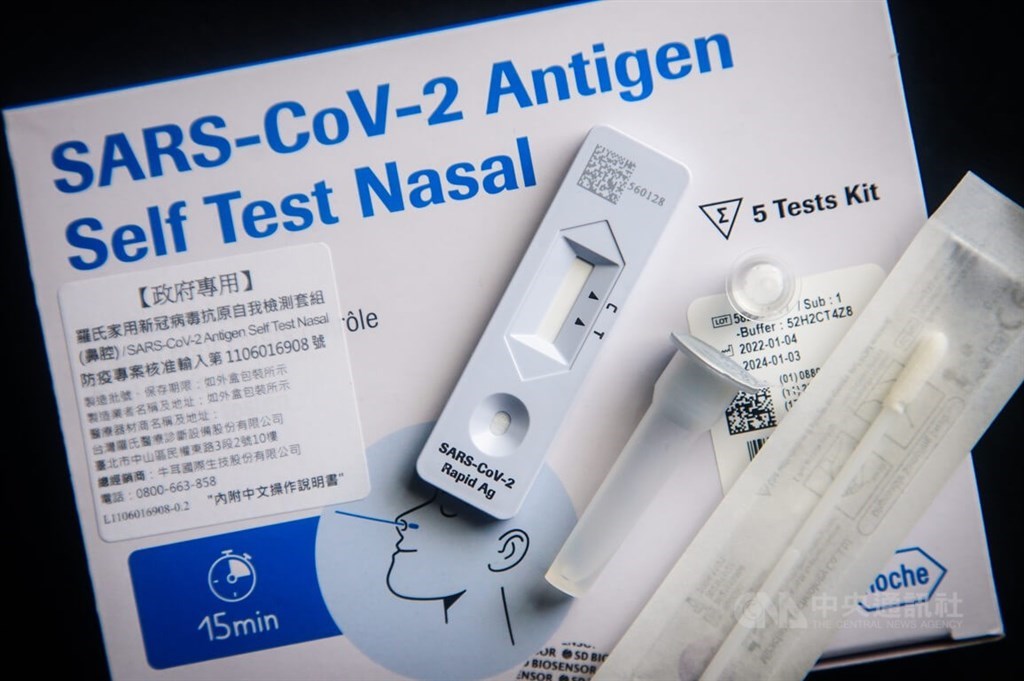 Taipei, June 1 (CNA) During the month of June, the government will be providing five free COVID-19 rapid antigen tests to families with children aged 6 and younger.
CNA has compiled the following Q&A to explain how the initiative works, who is eligible, and how to go about claiming the free test kits.
Who is eligible for the free rapid tests?
Families with children born on or after Jan. 1, 2016, will be able to pick up the free nasal swab tests between June 1 and June 30.
Where can I pick them up?
The test kits can be claimed at any of the nearly 5,000 designated pharmacies participating in the government's rapid test rationing program.
What do I need to bring?
Parents will need to present their child's national health insurance (NHI) card to pick up the test kits.
What about newborns who have yet to receive their NHI card?
Parents with newborn babies can claim the free rapid tests once they have received their child's NHI card, even if that is after June 30.
When can I pick them up?
Similar to the rationing system, the kits will be available on Mondays, Wednesdays and Fridays for children with an odd number as the last digit of their ID number.
Those with an even number as the last digit of their ID number can pick up the tests on Tuesdays, Thursdays and Saturdays, while both groups can claim them on Sundays.
If I have already used my child's NHI card to purchase rapid tests under the government's rationing program, will I still be able to receive the free tests?
Yes.
Is there a minimum age requirement for using the rapid tests?
The rapid test devices should only be used for children aged 2 or above.
Related News
May 31: COVID-19 saliva test to replace nasal swabs for all passengers: CECC
May 28: Two more young children in Taiwan die of COVID-19
May 27: Taiwan to offer free rapid COVID tests to children aged 6 or younger
May 26: Economically disadvantaged groups to receive free COVID rapid tests: official
May 25: Rapid test positives to be counted as COVID-19 cases from May 26
View All