CORONAVIRUS
/
Taiwan records 8th child COVID-19 death since April 19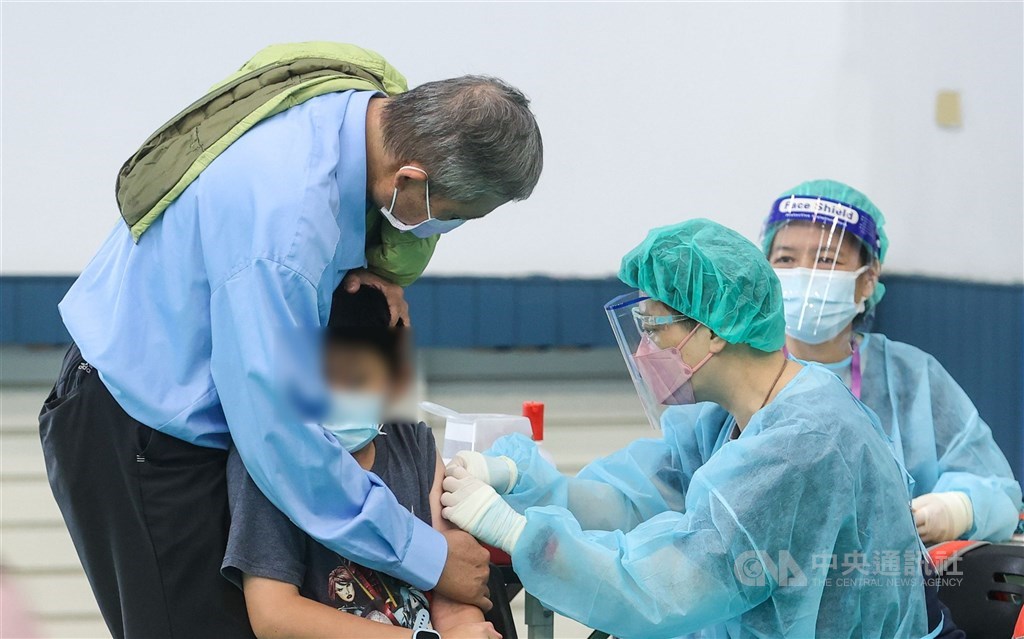 Taipei, May 27 (CNA) The Central Epidemic Command Center (CECC) reported the death of a 12-year-old boy from COVID-19 on Friday, bringing the number of those in Taiwan under the age of 13 to die from the disease to eight.
The CECC also reported that a 5-year-old girl with COVID-19 was currently being treated in an intensive care unit (ICU) for suspected viral encephalitis, or inflammation of the brain, making her the 17th individual under the age of 10 to develop severe symptoms of COVID-19.
The 12-year-old boy whose death was reported Friday was a long-term acute care patient suffering from a nervous system disease caused by genetic mutations. He was already on a ventilator prior to contracting COVID-19, Lo Yi-chun (羅一鈞), deputy head of the CECC's medical response division, said at a daily press briefing.
According to the CECC, the boy, who was not vaccinated, was confirmed as having COVID-19 on May 21 after developing a fever the day before.
The boy passed away on May 23 from pneumonia and respiratory failure linked to COVID-19, Lo said at the CECC's daily news briefing.
According to the CECC, the 5-year-old girl in intensive care returned a positive COVID-19 rapid antigen test result on May 22 after developing a fever of 37.6 degrees Celsius.
After developing additional COVID-19 symptoms including vomiting, muscle spasticity, and loss of consciousness, the girl was admitted to intensive care.
Hospital staff then treated her with drugs and performed intubation to relieve respiratory distress, Lo said.
She has since been taken off artificial ventilation following an improvement in her condition, but is still being treated with high-flow nasal cannula therapy at the ICU, Lo said.
Of the seven other deaths of individuals under the age of 18 with COVID-19, five had encephalitis, or inflammation of the brain, one died of septic shock, while one was ruled as caused by COVID-19 despite doctors being unable to determine exactly how the disease progressed.
Related News
May 27: Taiwan reports 94,855 new COVID-19 cases, 126 deaths
May 27: COVID to remain at 'high but stable plateau' for 2 weeks: health minister
May 27: Taiwan to offer free rapid COVID tests to children aged 6 or younger
May 26: Two children under 5 die from COVID-19 complications
View All