CORONAVIRUS
/
Taiwan COVID-19 News Brief: May 20
Taipei, May 20 (CNA) Taiwan reported 85,761 new COVID-19 cases Friday -- 85,720 domestically transmitted and 41 contracted abroad -- and 49 deaths from the disease, according to the Central Epidemic Command Center (CECC).
Here are some of the latest developments regarding the COVID-19 situation around Taiwan on Friday:
Most schools to move classes online next week
As of press time, 19 of the 22 counties and cities in Taiwan will suspend in-person classes at elementary and high schools for the week starting May 23, with the Ministry of Health and Welfare expecting the current surge in COVID-19 infections to peak in the coming days.
New Taipei said nearly all elementary and high schools in seven high-risk districts -- Sanchong, Luzhou, Xinzhuang, Zhonghe, Yonghe, Banqiao and Tucheng -- have decided to move classes online next week, while schools in other districts will announce their own decisions.
Kinmen County will only move elementary school classes online next week, while Lienchiang County said whether students need to attend schools on the Matsu Islands would be decided based on the situation in individual schools.
Meanwhile, the Ministry of Education's daily COVID-19 statistics showed that another 7,862 students at all levels were confirmed as infected Friday, bringing the total number of students contracting the virus this year to 124,199.
According to the ministry, 380 schools -- elementary schools, high schools and universities -- moved all classes online, while 1,998 schools suspended some in-person classes.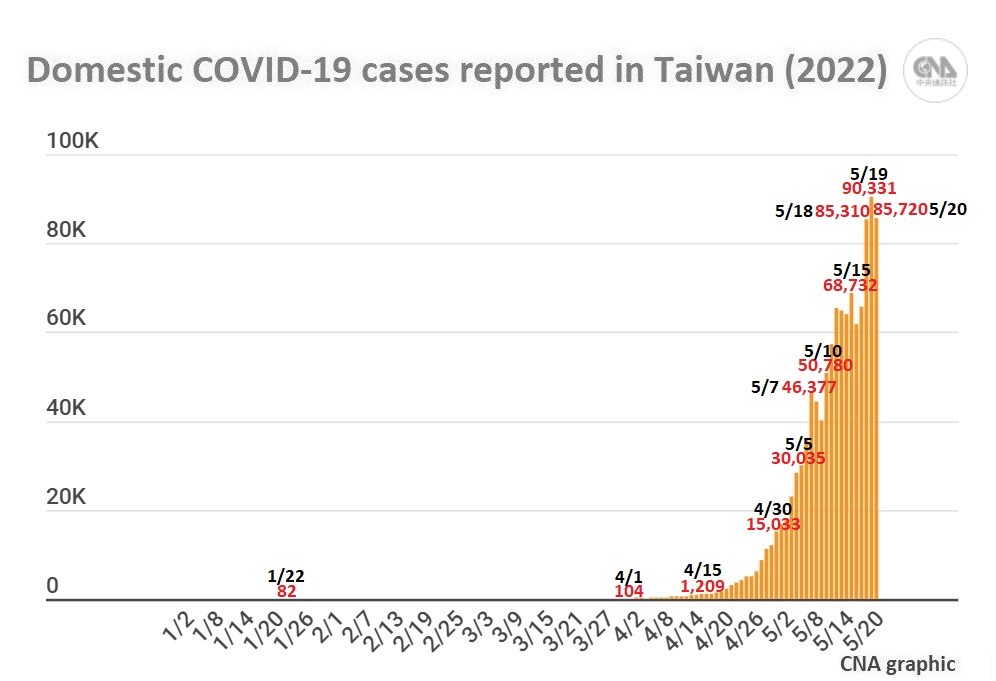 Rollout of vaccine shots for children
Since all classes will be moved online, Kaohsiung City government said it will begin the rollout of the Pfizer-BioNTech (BNT) vaccine for children on campus on May 30.
Meanwhile, Pingtung County government said before the rollout of the Pfizer-BNT vaccine for children on campus on May 30, the 33 government-run public health centers in the county will offer the vaccine from May 26-28.
Kaohsiung Veterans General Hospital's Pingtung Branch, Paochien Hospital, the health ministry's Hengchun Tourism Hospital and Fuying University Hospital have scheduled special clinics to administer the Pfizer-BNT vaccine for children on May 25, the county government said.
Can employers ask for proof of vaccination at job interviews?
In response to reports about job seekers being asked to show proof of COVID-19 vaccination during interviews, the Ministry of Labor said Friday that an employer can only ask for such personal information with a good reason.
For example, the CECC introduced on April 22 a rule requiring people working at certain places, such as schools, cinemas, gyms, funeral parlors and hospitals to have three doses of the COVID-19 vaccine, unless they meet certain criteria. As such, it is perfectly legal to ask applicants for such positions to show their vaccination record at job interviews, the ministry said.
View All