CORONAVIRUS
/
Taiwan receives first shipment of Pfizer-BNT vaccines for children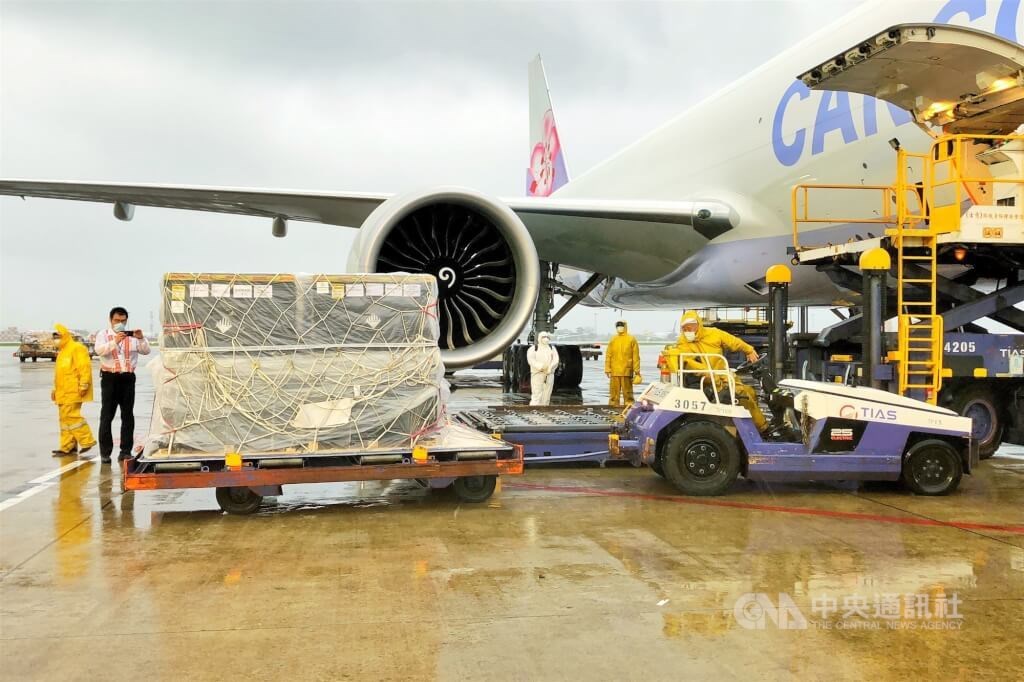 Taipei, May 16 (CNA) The first shipment of a 2.2 million-dose order of Pfizer-BioNTech (BNT) COVID-19 vaccines for 5- to 11-year-olds arrived in Taiwan early Monday, according to the Central Epidemic Command Center (CECC).
The 777,600 Pfizer-BNT doses arrived at Taoyuan International Airport on board a China Airlines flight CI-5528 from Frankfurt, Germany, at 5:44 a.m.
The vaccine doses are transported to a cold storage warehouse, where they will be inspected before being administered to children, the CECC said.
The CECC added that the vaccines will expire on Sept. 30.
Minister of Health and Welfare Chen Shih-chung (陳時中), who heads the CECC, recently indicated that the vaccination of 5 to 11-year-olds using the recently arrived doses could be rolled out by May 20 at the earliest.
The delivery on Monday was part of a deal Taiwan signed on April 28 with Pfizer-BNT to procure 1.8 million doses for adults and 2.2 million doses for children, according to the CECC.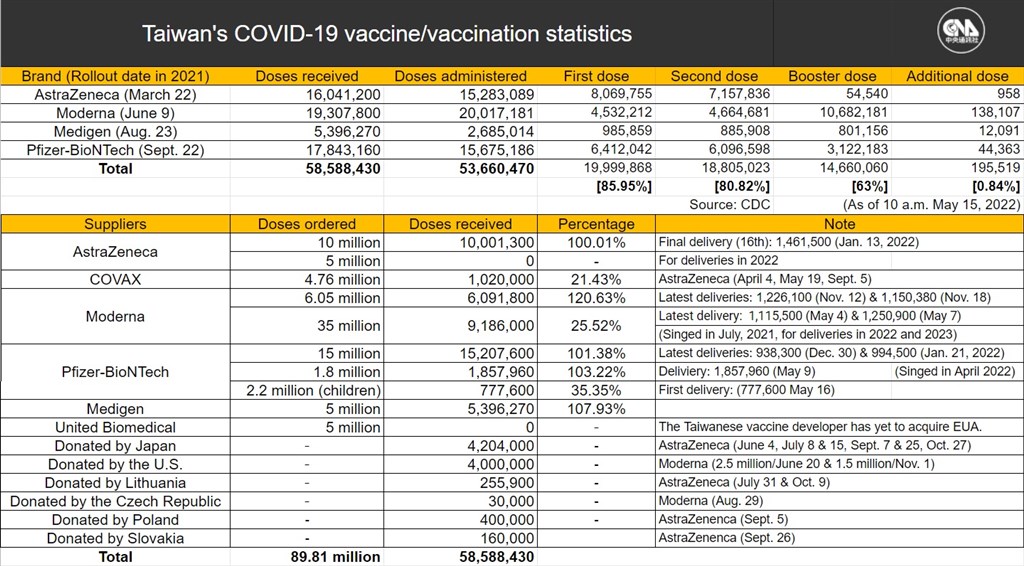 To date, 85.95 percent of Taiwan's population has received at least one dose of a COVID-19 vaccine, while 80.82 percent have gotten at least two doses and 63 percent have received a booster shot, according to the CECC.
Related News
May 14: Taiwan FDA reviewing data on Novavax vaccine following EUA request
May 11: Taiwan reports 57,216 new COVID-19 cases, eight deaths
May 9: Taiwan receives 1.85 million Pfizer-BioNTech COVID vaccine doses
May 7: Taiwan receives 8th shipment of Moderna COVID-19 vaccine this year
April 28: Taiwan inks new Pfizer-BioNTech vaccine deal, approves use for children
April 20: Taiwan approves Moderna vaccine for children aged 6-11
View All