Q&A
/
What you need to know about COVID-19 telemedicine consultations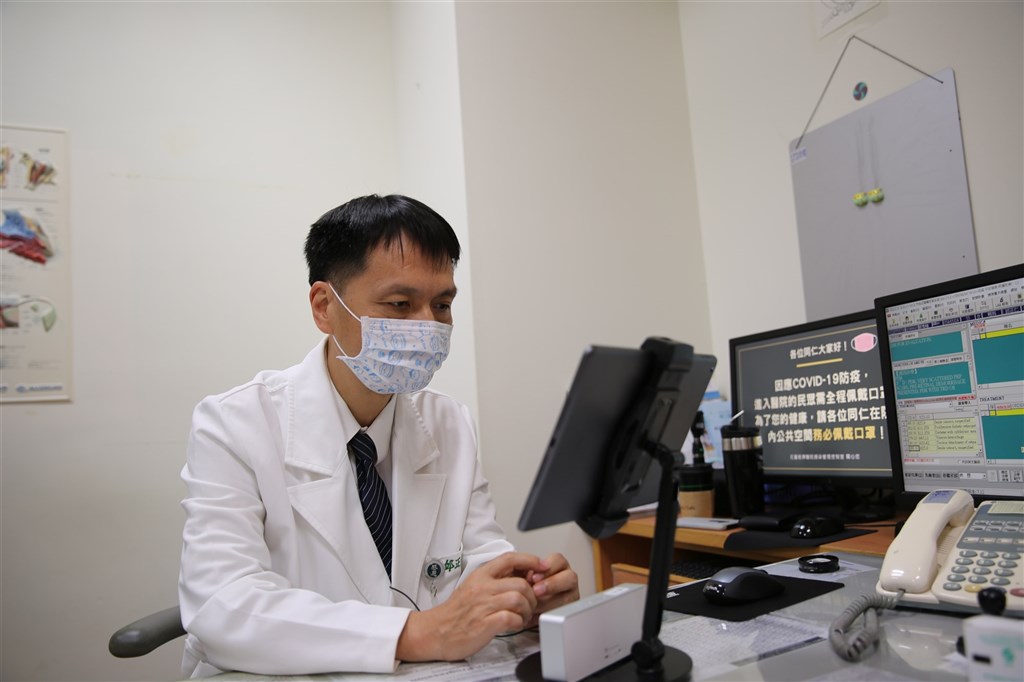 Taipei, May 14 (CNA) Taiwan has seen a growing demand for remote telemedicine consultations amid an ongoing spike in COVID-19 cases.
You may wonder which healthcare institutions in your area provide virtual medical care services. Here is the directory along with user criteria, costs, medication pickup methods, and other information you need to know.
(Please note that some of the following rules have been revised since May 14)
What platforms can be used to find telemedicine service providers?
1. Healthcare institutions contracted by the Ministry of Health and Welfare (MOHW): You can use the National Health Insurance (NHI) mobile app (Google Android / Apple iOS) or the provider finder created by CNA (in Chinese only) below to search for the clinics and hospitals contracted by MOHW, which you can schedule an appointment online or by phone with to consult a doctor over video chat on your phone or tablet computer.
2. Medical institutions assigned to care for COVID-19 patients under home quarantine: Each local government has its own home quarantine scheme in which specific hospitals and clinics are dedicated to caring for COVID-19 patients undergoing home quarantine, such as Taipei City Hospital in Taipei City. You can access the resources guide compiled by each local government by calling their dedicated hotline or finding related information on their website.
3. EUCARE (健康益友) app: You can use the MOHW-supported EUCARE app, a 24-hour emergency platform, to consult physicians, obtain a digital prescription, and call a nearby NHI-contracted pharmacy for medicines. However, the Central Epidemic Command Center (CECC) has called on people to make use of the different available options to book a virtual doctor's appointment, and not rely only on the EUCARE app, to avoid overloading the limited capacity of the app.
Who is eligible for remote telemedicine consultation?
Update: Rapid test positives to be counted as COVID-19 cases from May 26
1. Infected COVID-19 individuals who need medical consultation or medicines
Infected COVID-19 individuals who are quarantining at home can schedule a virtual appointment if they have urgent medical issues. They can obtain a digital prescription and have their relatives or friends pick up medicines with the digital prescription or have pharmacists deliver the medicine to their home. If doctors advise that the patient be treated at a hospital, an ambulance will be dispatched for transport, or the patient can call the designated COVID-19 taxi fleet, or use a vehicle driven by their relatives or friends.
2. Individuals who have a positive result from a rapid test during quarantine
Two categories of individuals who test positive for COVID-19 via a rapid antigen test can be confirmed as COVID-19 infections via remote diagnosis from doctors with healthcare institutions contracted by MOHW or the health authorities of local governments.
These are home quarantined-individuals who are listed by CECC as close contacts of people infected with COVID-19, or overseas arrivals undergoing the seven-day mandatory quarantine.
Update: CECC revokes isolation rule for boosted housemates of COVID-19 patients (May 17)
Should a doctor confirm that an individual is infected with COVID-19 and the person has no objection to the diagnosis, the person will be reported to the CECC and listed as a confirmed case. That person will be prohibited from leaving him/her home, and must wait at home for the quarantine notification that requires him/her to quarantine at home for seven days, then follow self-health management protocols for another seven days.
Should there be disagreement about a doctor's diagnosis, the local health authority will arrange an appointment for the user who produces a positive rapid test result to take a PCR test.
● People confirming positive rapid test results urged to follow health protocols
Given that some people in the two categories may have difficulty in accessing the telemedicine platforms, either because they are less tech-savvy or the systems are overloaded, effective May 14, they can give their NHI card and the used test kit to their relatives or friends for them to consult a doctor at a designated healthcare facility to get a diagnosis on their behalf.
If you do not have a NHI card because you are not enrolled in the NHI program, you need to contact your local health authority or call 1922 directly for assistance .
Related: CECC adds '3+4', traveler rapid test confirmation option
What apps support the telemedicine services?
When scheduling a doctor's appointment with the telemedicine services providers, you can double-check with them to confirm which application their service operates on, such as LINE, Skype, or FaceTime; download the apps if you do not already have it installed, and learn how to navigate the system prior to the appointment.
What documents do you need for a virtual medical consultation?
You need to show your NHI card and either your identification card or alien residency card (ARC) or passport, depending on each hospital's policy, for verification purposes.
You can still use the services if you don't have your NHI card at hand, but you will have to pay the full un-subsidized medical bill. If you present your NHI card to the hospital or clinic within 10 days, you can get reimbursed.
However, if you do not have a NHI card because you are not enrolled in the NHI program and are not able to schedule a virtual appointment, you need to contact your local health authority or call 1922 directly.
For the two categories of individuals mentioned above, a notification issued by the health authority about their mandatory quarantine and the rapid test kit showing their positive result are also needed.
How do you pick up your medicine?
You can have your relatives or friends pick up medicines at the hospital which you scheduled a virtual appointment with. They have to present your NHI card at a drive-through window designated for COVID-19 patients and pay the medical bill before they can take the prescriptions. You can also request the hospital to have a pharmacist deliver the medicines to you.
Who is eligible for the free traditional herbal formula known as Taiwan Chingguan Yihau (NRICM101)?
COVID-19 patients can schedule a virtual medical consultation with a doctor specialized in Chinese medicine on the EUCARE app or any other virtual medical care platform mentioned above and ask the doctor if he/she can prescribe Taiwan Chingguan Yihau (NRICM101), a traditional herbal formula developed in Taiwan.
COVID-19 patients can also click on the website of the National Union of Chinese Medical Doctors' Association to find a Chinese medicine clinic to get an online consultation and prescription. The National Union of Chinese Medical Doctors' Association has said that home-quarantined COVID-19 patients can obtain NRICM101 online for free.
Related: Traditional herbal formula lauded as effective treatment for COVID-19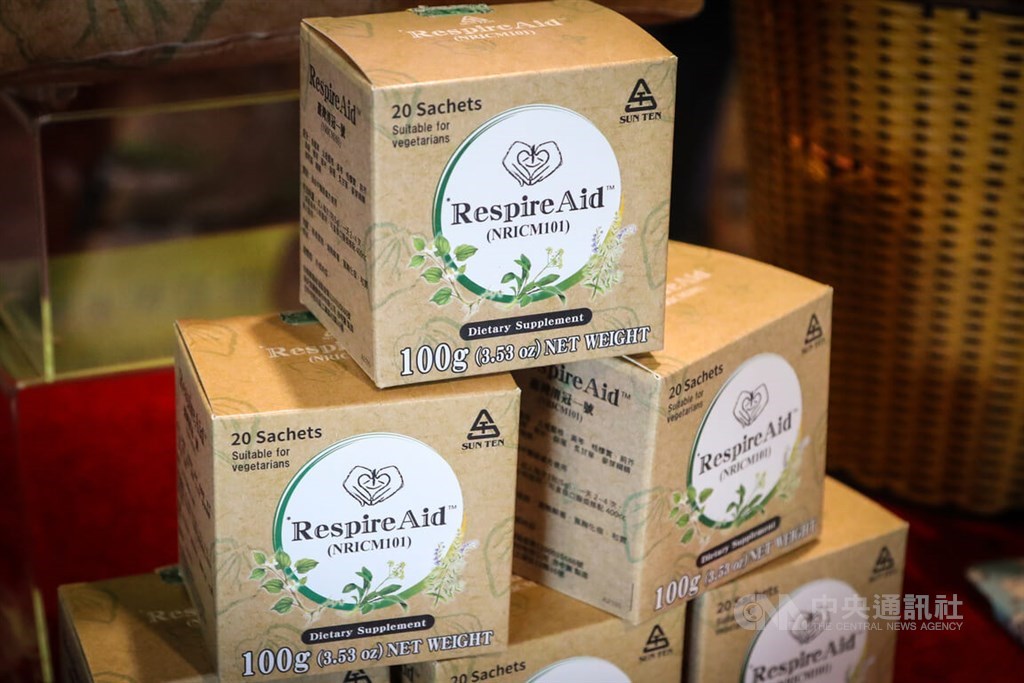 What is the cost of remote telemedicine consultations?
The cost of scheduling a doctor's appointment is the same as what you pay for a regular outpatient appointment and is covered by the NHI. Other expenses are dealt with in accordance with NHI rules.
View All