Magnitude 6.1 earthquake delays train services in Taiwan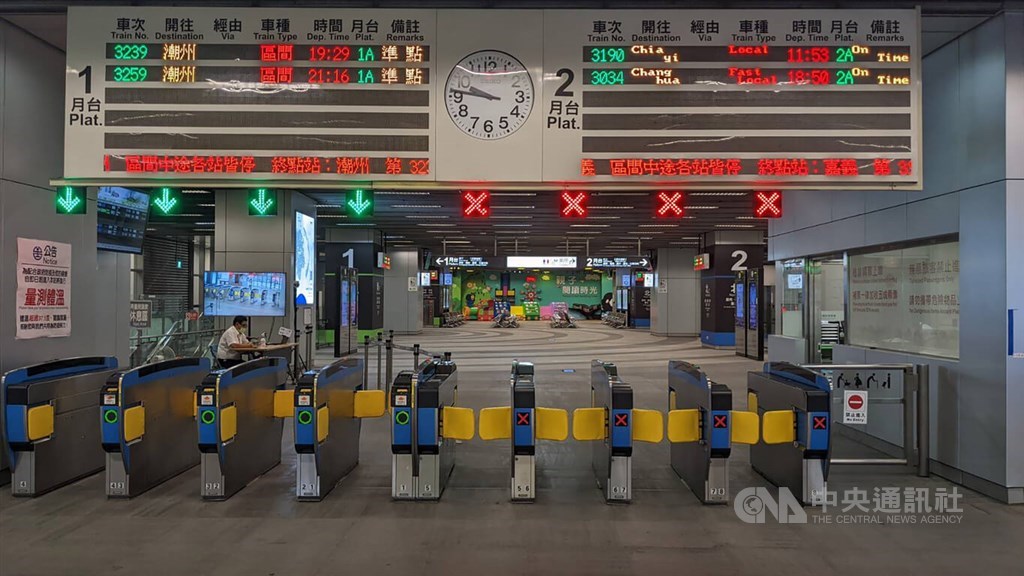 Taipei, May 9 (CNA) A magnitude 6.1 earthquake that rocked Taiwan on Monday afternoon caused delays on the Taiwan Railways Administration (TRA) and Taoyuan International Airport MRT networks.
The earthquake, which occurred at sea about 89.5 kilometers east of Hualien County Hall at a depth of 27.5 kilometers, could be felt around Taiwan, according to the Central Weather Bureau (CWB).
The TRA said it slowed down 17 trains on the TRA Western and Eastern lines following the earthquake, affecting 2,680 passengers, before resuming normal operations in the evening.
Meanwhile, 16 trains on the airport MRT system were delayed, affecting about 574 passengers, but it resumed normal operations at 3:13 p.m., Taoyuan Metro Corp. said.
CWB Seismology Center Director Chen Kuo-chang (陳國昌) said that following the magnitude 6.1 earthquake, aftershocks of magnitude 4.0 to 5.0 are possible in the next five days, but the likelihood of one exceeding magnitude 5.0 is low.
The relatively shallow earthquake was the fifth this year with a magnitude in excess of 6.0 to affect Taiwan, according to Chen. "There have been more major earthquakes this year than usual," he said.
Taiwan averages two to three magnitude 6.0 earthquakes per year, Chen previously said.
Large earthquakes frequently occur around the edges of the Pacific Ocean basin, with more than 20 earthquakes of magnitude 6.0 or above occurring around the basin since 1978, or about one every two years.
Because Taiwan is located relatively far away from the basin, however, such earthquakes cause relatively little damage to its land, according to Chen.
He said Monday's temblor was unrelated to the magnitude 6.6 quake that struck off the coast of Hualien at 1:41 a.m. on March 23.