CORONAVIRUS
/
Nearly 60,000 COVID-19 rapid test kits sold in 2 hours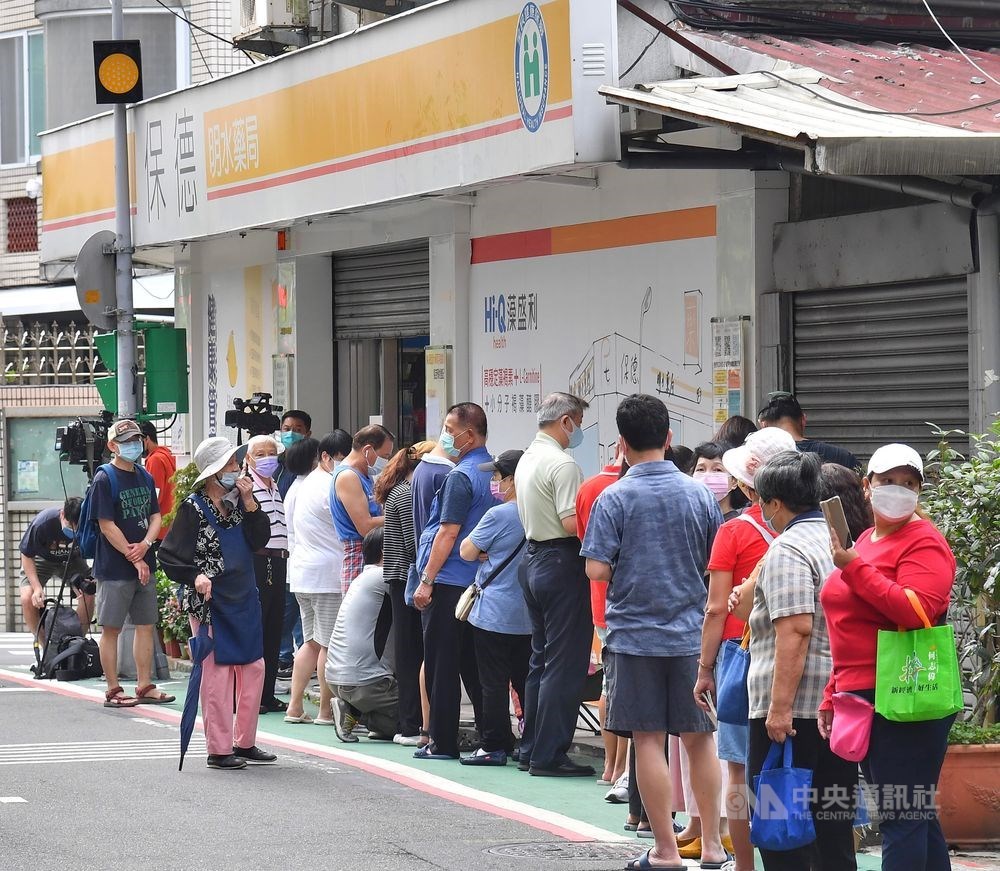 Related: COVID-19 contacts to receive fewer free tests during '3+4' quarantine (April 28)
Taipei, April 28 (CNA) Nearly 60,000 COVID-19 rapid test kits were sold in two hours across Taiwan as the government launched its rapid test kit rationing scheme on Thursday.
As of 9 a.m. on Thursday, 59,214 test kits had been sold at 2,323 stores and health centers, Director-General of the National Health Insurance Administration (NHIA) Lee Po-chang (李伯璋) said.
The heavy traffic caused the national health insurance (NHI) system to temporarily crash at 8:30 a.m., Lee said, but it was quickly restored in about 15 minutes.
Under the government's rationing plan, buyers are required to present their NHI card or Alien Resident Certificates (ARC) to buy one test kit on designated days, which are being sold at a controlled price of NT$500 (US$17) per kit across NHI-contracted pharmacies and public health centers throughout the country. Each kit contains five rapid tests.
The last digit of one's identification card number will determine which days the holder will be able to purchase a COVID-19 rapid test kit.
The kits will be sold on Mondays, Wednesdays, and Fridays to people with an odd number as the last digit on their cards, while those with an even number as the last digit will be able to buy the tests on Tuesdays, Thursdays, and Saturdays,
Update
May 7: Quarantine cut to 7 days for mild, asymptomatic COVID-19 cases: CECC
May 7: Taiwan rolls back quarantine rules for contacts of COVID-19 patients
May 5: Rapid test positives to be counted as confirmed COVID cases from May 12
May 3: Taiwan to shorten quarantine for arriving travelers from 10 to 7 days
May 2: Symptomless people to face restrictions in getting PCR test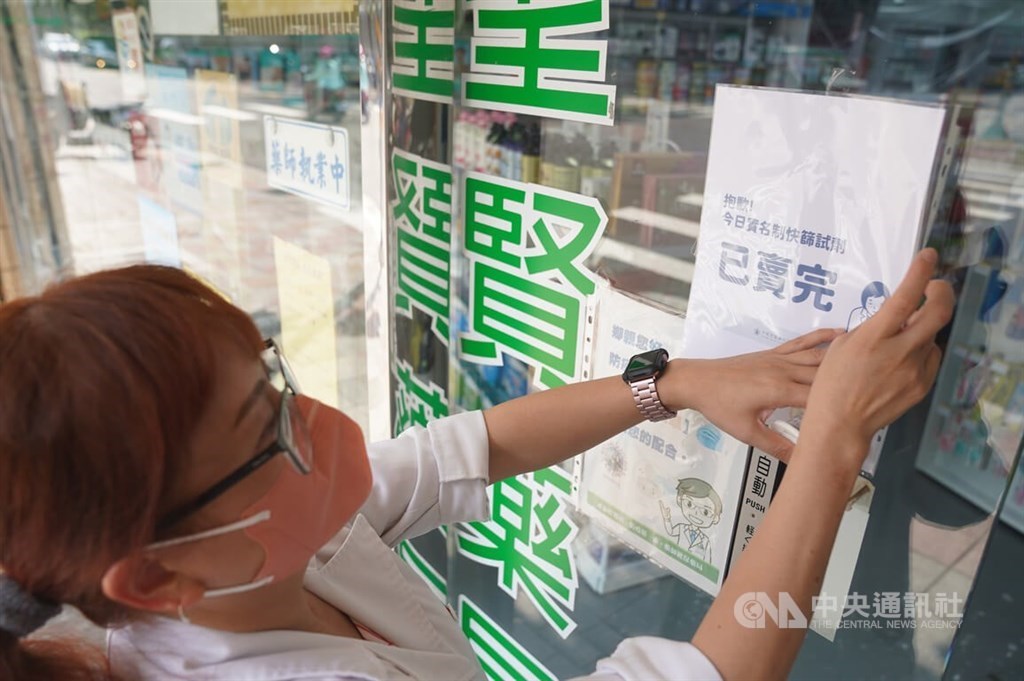 Similar to the facemask rationing system that was launched in 2020, store locations are able to decide which hours to start selling their rapid test kits.
Lee Chih-kang (李志剛), a pharmacist working at Risheng Pharmacy, said if stores were all to begin selling at the same time, there was bound to be heavy traffic as customers' NHI cards need to be connected to the NHI system in order for their rapid test kit transactions to be completed.
As a result, some stores began selling in the morning, while others later in the afternoon, in order to avoid clogging up the system, he explained.
According to the Central Epidemic Command Center, 4,909 NHI-contracted pharmacies and 58 public health centers throughout the country will sell the rationed test kits. Information about the specific pharmacies can be found on the websites of the National Health Insurance Administration, the Food and Drug Administration, and the Federation of Taiwan Pharmacists Associations (all in Chinese only).
Update
April 29: Pharmacists group critical of low rapid test deliveries for weekend
View All