Top executives at Taiwan TV group resign over false news tickers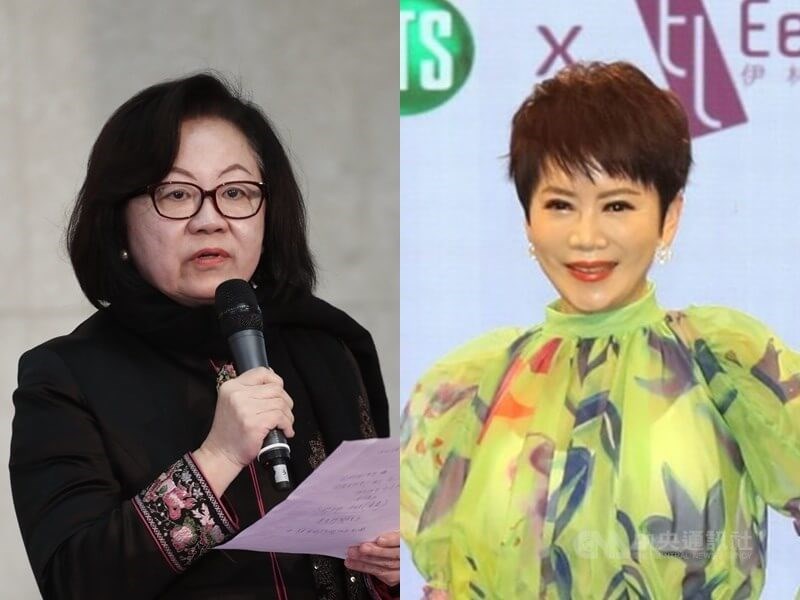 Taipei, April 22 (CNA) Taiwan Broadcasting System (TBS) Chairwoman Tchen Yu-chiou (陳郁秀) and Chinese Television System (CTS) acting General Manager Chen Ya-ling (陳雅琳) have resigned to take responsibility for the erroneous airing of several false news tickers during the morning news earlier this week.
Tchen also resigned as chairwoman of CTS, which belongs to the government-funded public broadcasting group TBS, according to a statement released by CTS in the early hours of Friday.
The statement said a new investigation will be conducted to find out the causes and circumstances that led to the erroneous news tickers, some of which stated that China was attacking Taiwan, being shown during the cable TV station's morning news program on Wednesday.
"All personnel involved will be strictly punished with no leniency," the CTS statement said.
CTS has already reprimanded eight people, including several news producers and editors, for the blunders. Chen also offered to resign on Thursday, but this was rejected by Tchen, according to CTS.
The CTS cable station ran news tickers stating "New Taipei hit by People's Liberation Army missiles" and "Vessel explodes in Taipei Harbor, facilities and ships destroyed" during the news at 7 a.m. on Wednesday, which CTS later claimed was due to a display setting error.
More false news tickers appeared at 9:34 a.m. and 9:36 a.m. during the news that same morning stating "Oil field discovered in the Bashi Channel," "Fist-sized hailstones have fallen on Taipei in the middle of the night, downtown traffic in mess," and "Datunshan eruption."
CTS explained on Thursday that these three were "meaningless" messages intended to test a news ticker module that had erroneously been allowed to run for about 35 seconds on the screen during the station's live broadcast due to staff negligence.
Tchen later released a statement on Friday saying she had decided to resign because the ultimate administrative responsibility lay with her and that her gesture showed that TBS was serious about accepting feedback from society.
The recent mistakes involving CTS and Public Television Service (PTS), another member of TBS, indicated that "their corporate structures, equipment, and the antiquated mindsets that some of their employees had held on to" had failed to keep up with the transformation that has emerged in emerging media, Tchen said.
She was referring to a mass data loss accident at PTS in which a contractor in February mistakenly deleted about 424,000 news clips produced between 2017 and January of this year from its digital archive, although 320,000 of those clips were later recovered.
Tchen said she hoped TBS would "draw a lesson from the bitter experience" to form a new board as soon as possible that can "start a new chapter in its reform" to live up to public expectations.