Q&A
/
What to do if you or your contacts get COVID-19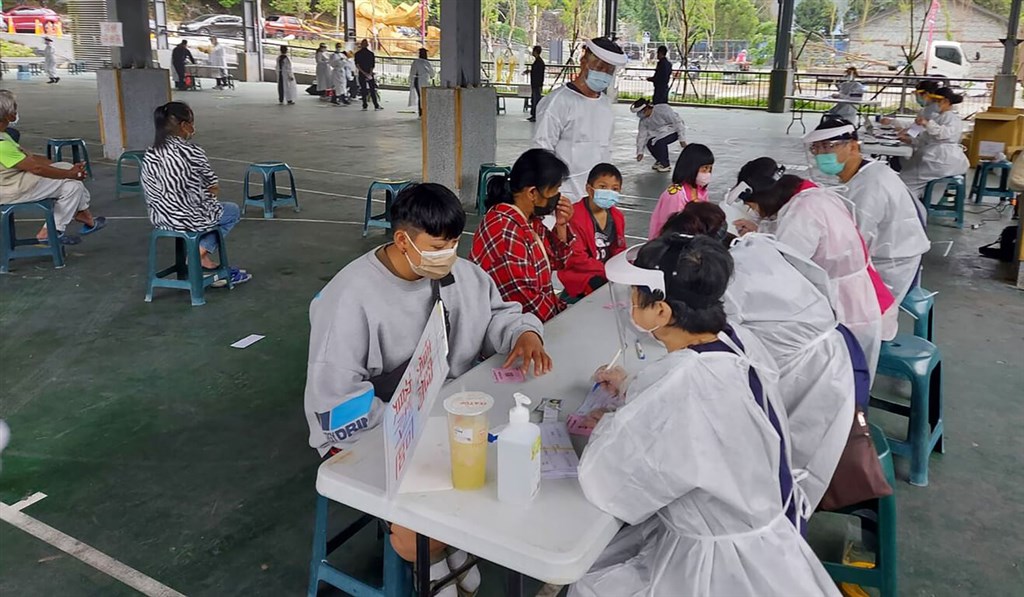 Taipei, April 16 (CNA) Since late March, Taiwan has seen a spike in locally transmitted COVID-19 infections, mostly involving individuals who contracted the Omicron variant of the coronavirus.
While Omicron is highly transmissible, over 99 percent of the reported cases have been mild or asymptomatic. Due to this, the Central Epidemic Command Center (CECC) has shifted away from a zero-COVID-19 policy and instead is focusing on harm reduction.
But faced with the ongoing rise in local cases, what can you do if you came into contact with a person who later tested positive for the disease? What should you do next if you take a rapid home test and get a positive result?
The following are answers to these and other questions you may have about what to do.
Update
May 8: What to do if you or your contacts get COVID-19 (New)
May 7: Quarantine cut to 7 days for mild, asymptomatic COVID-19 cases: CECC
May 7: Taiwan rolls back quarantine rules for contacts of COVID-19 patients
May 5: Rapid test positives to be counted as confirmed COVID cases from May 12
May 4: Taiwan adjusts hospital policy for COVID-19 patients 
May 3: Taiwan to shorten quarantine for arriving travelers from 10 to 7 days
(Note: the measures listed in this article may have been updated since April 16 amid the rapid spread of the disease, click here for the latest developments of the COVID-19 situation in Taiwan)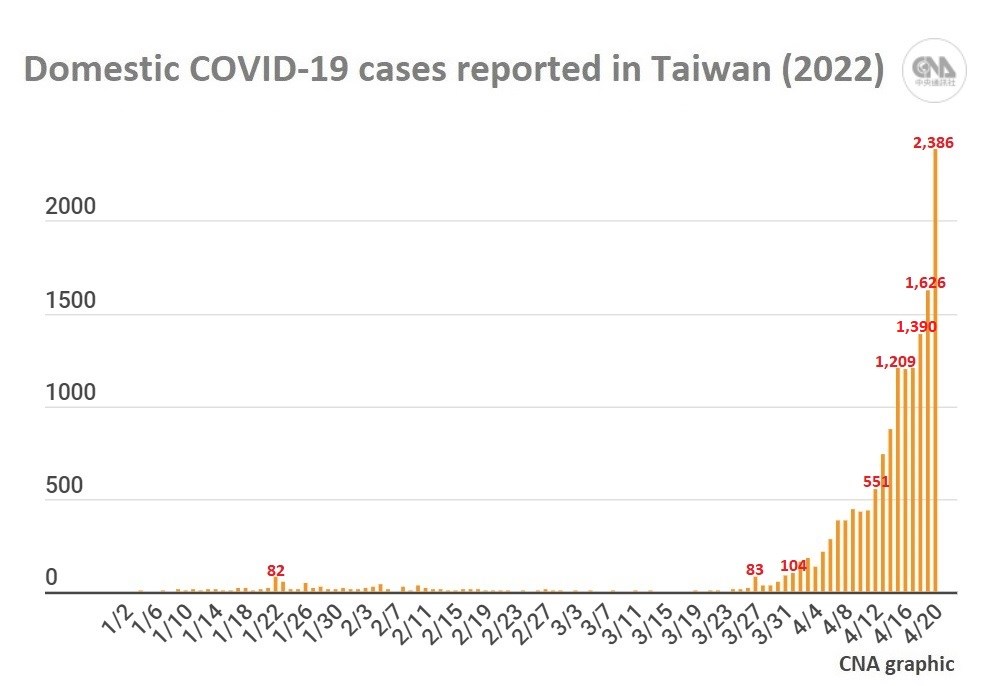 ● What if someone around me tests positive for COVID-19?
If you recently came into close contact with a person who then tested positive, whether you receive a quarantine notice from the government or not, you will need to self-isolate at home for 10 days to monitor your health.
If you are living with others in the same household, wear a face mask and avoid coming into contact or sharing meals together, especially with young children, elderly individuals or family members with weaker immune systems.
If you develop symptoms such as fever, cough, sore throat, diarrhea, and loss of smell or taste, contact your local health authorities immediately or call the Centers for Disease Control's 1922 hotline for help. Meanwhile, the 24-hour Citizen Service's 1999 hotline can also be reached for assistance.
If you are not a close contact, meaning you only briefly encountered someone who later tested positive for COVID-19, you can go about your normal life but will need to monitor your health for 10 days. Avoid large crowds, and wear a face mask and seek medical help if you develop any symptoms. 
April 7: Taiwan suspends some COVID contact tracing, adopts new control model
● What does it mean to be a "close contact" and why have I been identified as one?
If you live or met with a person face-to-face for more than 15 minutes who then develops symptoms of COVID-19 or tests positive for the disease within four days, you will then be identified as a close contact and will need to self-quarantine at home.
If you are not a direct contact of a confirmed case, for instance if you are just a colleague of a patient's wife, you will not be required to undergo home quarantine.
April 12: CECC repeats call to use social distancing app as COVID cases rise
● How long does home quarantine last and how many COVID-19 tests must I take?
The home quarantine period is 10 days, starting from the day you last come into contact with a person with COVID-19. If you test negative for the disease at the end of your quarantine, you will need to observe self-health management for seven days starting on the next day.
You will receive a polymerase chain reaction (PCR) test at the start your home quarantine, while a rapid antigen self-test will be conducted between the fifth and seventh day after your last contact with a confirmed case, one at the end of your home quarantine, and another one on the sixth or seventh day of self-health management.
April 12: Taiwan replaces PCR testing with rapid tests to end quarantine
April 18: No tests needed for mild COVID-19 cases to end 10-day quarantine: CECC
● What to do if I have been informed that I need to quarantine but am currently outside of the house?
If you receive a call or notification from local health authorities to quarantine, you need to get home immediately but without taking public transportation. Instead, you need to drive or ride your own vehicle, scooter, or bicycle, or even walk home while wearing a face mask.
● What to do if I received a SMS notification informing me that I recently visited the same places as someone confirmed with COVID-19?
You don't need to panic, as this means you may have an overlapping footprint with a COVID-19 case, but will not be required to undergo home quarantine. The alert is only a reminder that you will need to monitor your health for the next few days, and should any symptoms develop, seek medical help or go to your nearest COVID-19 station to get tested.
At the same time, if you receive a text message informing you that you likely crossed paths with a recently confirmed COVID-19 patient, you can also get tested at a COVID-19 station nearby.
April 14: Taipei City sends almost 40,000 text messages to A-mei concertgoers
● What is the difference between home quarantine and self-health management?
Home quarantine is for people who are identified as close contacts, and are forbidden to venture outside of their home during quarantine.
Meanwhile, self-health management lasts seven days and applies to people who have tested negative for COVID-19, and completed their quarantine, but are banned from participating in group gatherings, attending large-scale activities where there are many people, and dining in restaurants. They will also need to wear their face masks at all times when outside of their home.
April 14: President Tsai to end self-isolation, meet with visiting U.S. delegation
● Under what circumstances should you take a COVID-19 rapid antigen self-test at home?
The rapid antigen self-test is recommended for people who live in a high-risk COVID-19 area with many new confirmed cases, have respiratory symptoms, and recently gone to places that have been visited by COVID-19 patients.
● What to do if my rapid antigen self-test is positive?
If you are currently not undergoing home quarantine but test positive for COVID-19, seal your used self-test kit safely in a plastic bag and take it to the nearest COVID-19 testing station so that medical workers can give you a PCR test. Again, refrain from taking public transportation and wear your mask at all times.
If you test positive for COVID-19 and are undergoing home quarantine, contact your local health authorities immediately, or dial the 1922 hotline to receive further instructions. However, if your self-test is negative, seal it safely in a plastic bag and dispose of it in the general trash bin.
● Do I observe home quarantine or go to the hospital after testing positive for COVID-19?
Currently, patients in any of the following groups will be admitted to the hospital: individuals classified with moderate or severe COVID-19, aged 70 years old or above, undergoing dialysis, or are 36 weeks pregnant or more.
Patients outside of those groups including those with mild symptoms or are asymptomatic can undergo home quarantine or be placed in government-run quarantine centers.
April 14: Taiwan adjusts criteria for admitting COVID-19 patients to hospitals
April 20: People in quarantine allowed to go to hospitals themselves: CECC
Enditem/HY
Related News
Arpil 19: Home isolation for mild COVID-19 cases to launch nationwide
April 19: Firms with over 30 migrant workers to have COVID prevention staff: MOL
April 18: No tests needed for mild COVID-19 cases to end 10-day quarantine: CECC
April 18: Taiwan planning rationing scheme for at-home COVID-19 tests
April 17: Taiwan FDA approves Moderna COVID-19 vaccine for children aged 6-11
April 17: Taiwan boosts COVID-19 testing in 4 high-risk areas
April 15: Taiwan mandates 3 COVID shots for high-risk groups, venues
April 15: CECC adds Kaohsiung, Hualien to high-risk COVID-19 areas
April 15: 4,100 courses of COVID-19 drug Paxlovid arrive in Taiwan
April 14: High COVID transmission rates could last to September: health expert
April 11: CECC planning to issue rapid tests to 'severe' COVID areas
View All