Magnitude 4.8 earthquake rocks Kaohsiung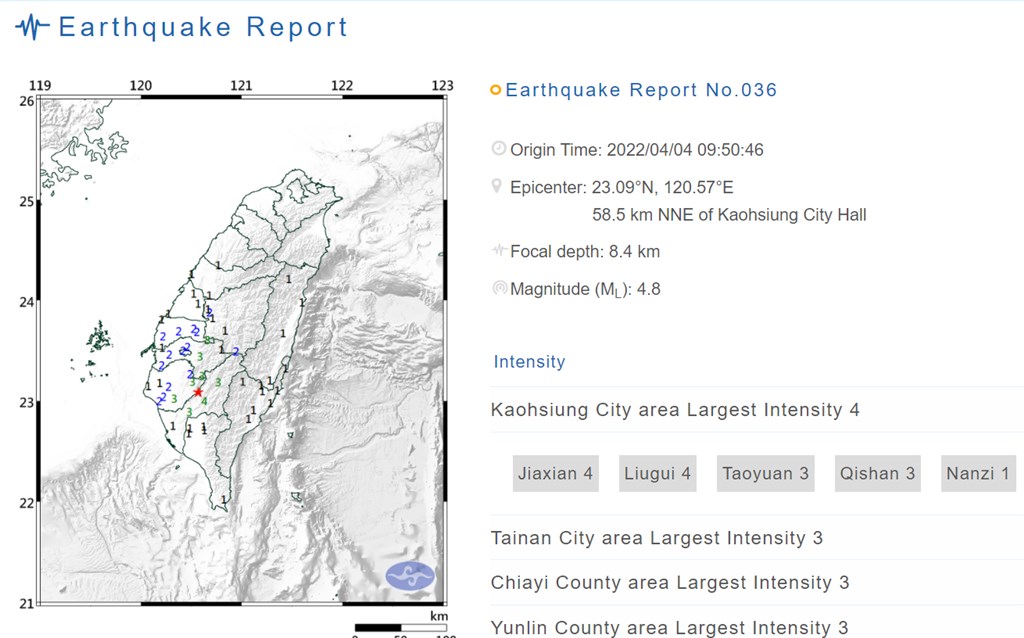 Taipei, April 4 (CNA) A magnitude 4.8 earthquake shook Kaohsiung in southern Taiwan at 9:50 a.m. on Monday, according to the Central Weather Bureau (CWB).
The earthquake was centered 58.5 kilometers north-northeast of Kaohsiung City Hall in Jiaxian District, at a depth of 8.4 kilometers, the bureau's Seismology Center said.
The intensity, which gauges the actual effect of an earthquake, was highest in Kaohsiung, where it measured 4 on Taiwan's 7-tier intensity scale, according to CWB data.
The quake had an intensity of 3 in Tainan, Chiayi County, and Yunlin County, and 2 in Chiayi City and Nantou County, the data showed.
No damage or injuries from the earthquake were reported as of press time.