Families of Taroko train crash victims to get NT$150m in total damages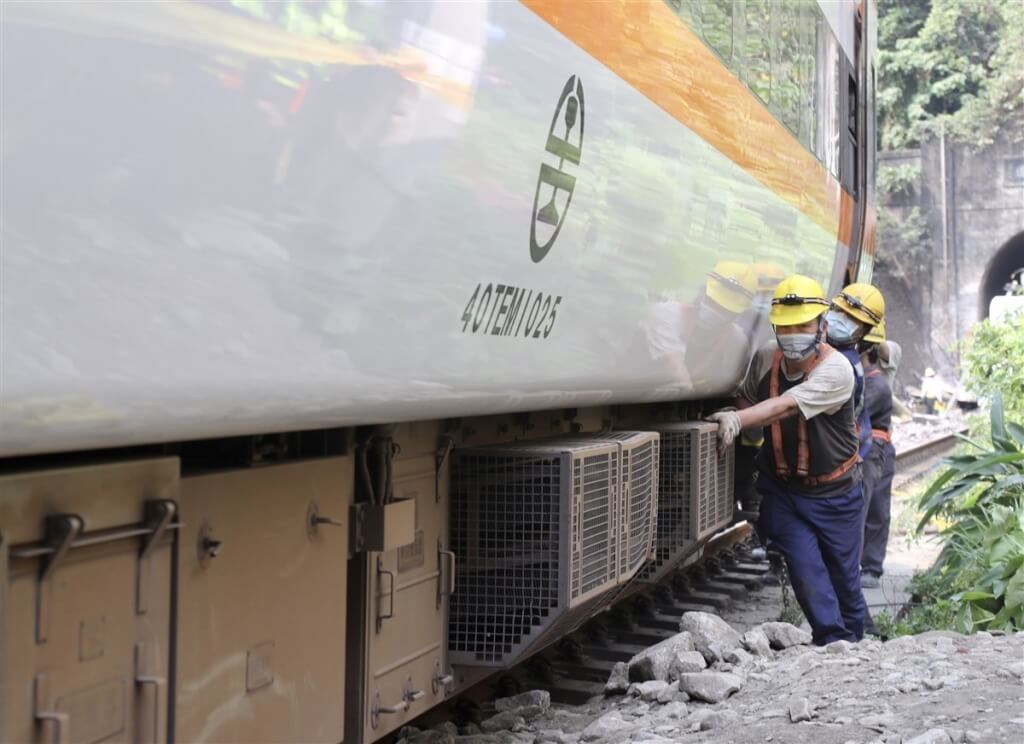 Taipei, March 31 (CNA) The relatives of the 49 people who died last year in a train crash in eastern Taiwan will receive a total NT$150 million (US$5.24 million) in damages, Transportation Minister Wang Kwo-tsai (王國材) confirmed Thursday.
Following a Facebook post on the matter by the families' lawyer, Wang confirmed to CNA that he had agreed to the compensation package, after months of discussions with the victims' relatives.
"Taiwan Railways Administration (TRA) was at fault, and that has to be acknowledged," Wang said, referring to the state-run operator of the Taroko Express train that crashed in Hualien on April 2, 2021.
TRA, which falls under the Ministry of Transportation and Communications, will pay a total NT$150 million in "punitive damages" to the families of the 49 victims, he said.
"But at the same time, I think that instead of focusing on the issue of punishment, people should be monitoring the TRA to make sure that it carries out the necessary safety reforms," the minister added.
In a Facebook post earlier in day, a lawyer representing the victims' relatives wrote in a Facebook post that Wang had agreed Wednesday to a compensatory payment of NT$150.43 million by TRA.
"As far as the families are concerned, the amount of money is not important," the lawyer Chen Meng-hsiu (陳孟秀) wrote. "What matters to them is whether TRA is punished" for the accident.
Chen noted that it was the first time in TRA's history it was being made to pay "punitive damages," which are typically considered punishment for harmful actions.
In the post, Chen said that while institutional reforms cannot be implemented overnight, the underlying problems that led to the Hualien train crash would never be fixed if no one "sounds the alarm."
The Taroko Express train crash last year followed the derailment of a Puyuma Express train in Yilan County in 2018, which killed 18 people, she noted, saying that TRA did not have a record of addressing its safety-related problems.
The 2021 train accident, Taiwan's deadliest in more than 70 years, occurred when a crane truck tumbled down a hillside onto the tracks near a tunnel entrance in Hualien, shortly before the express train approached with 496 passengers on board.
According to the Hualien District Prosecutors Office, the truck driver and owner Lee Yi-hsiang (李義祥) was working as a contractor on a TRA maintenance project when his vehicle became stuck on the hillside, as he was trying to make a turn.
Using an excavator, Lee tried to hoist the truck back up the slope, but the cable he was using broke, and the truck rolled down onto the tracks, prosecutors said.
Lee was indicted last April on multiple charges, including negligence leading to death, and the court case is still in progress.