CORONAVIRUS
/
Taiwan reports 239 COVID-19 cases, including 87 domestic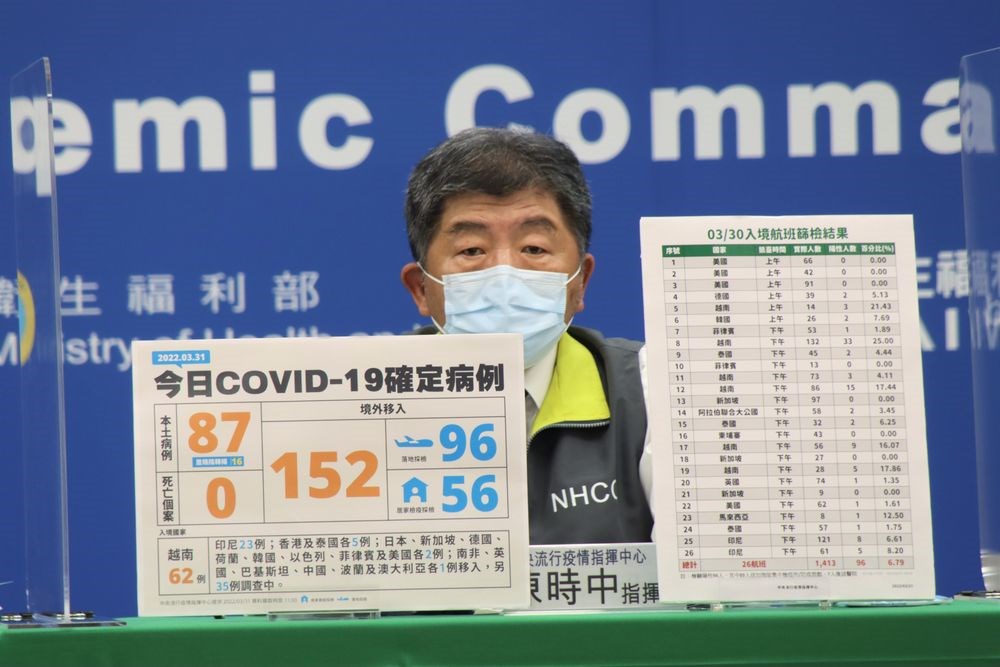 Taipei, March 31 (CNA) Taiwan reported 239 new COVID-19 cases on Thursday -- 87 domestically transmitted and 152 that originated abroad -- and no new deaths from the disease, according to the Central Epidemic Command Center (CECC).
The majority of reported domestic cases on Thursday have been linked to recently confirmed clusters around Taiwan, the CECC said.
Of the 87 domestic cases, 46 were males and 41 were females, ranging in age from under 5 to over 70 years, it said.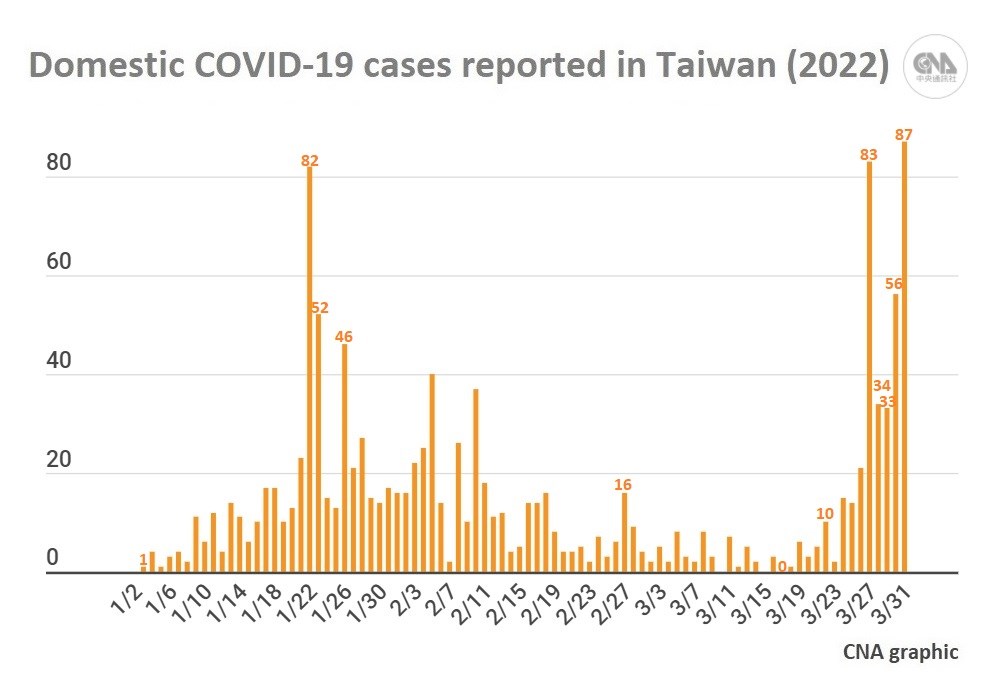 Meanwhile, the 152 new imported cases were 72 males and 79 females, also ranging from under 5 to over 70 years of age, Minister of Health and Welfare Chen Shih-chung (陳時中) said at a press briefing.
Chen also pointed out that both domestic and imported cases on Thursday were daily highs for the year.
The passengers entered Taiwan between March 18 and March 30 this year from 18 countries and territories, including Vietnam, Indonesia, Thailand, Japan, and Hong Kong, and 96 of them tested positive for COVID-19 on arrival at the airport in Taiwan, Chen said.
The CECC did not release any information regarding the vaccination status of the imported cases.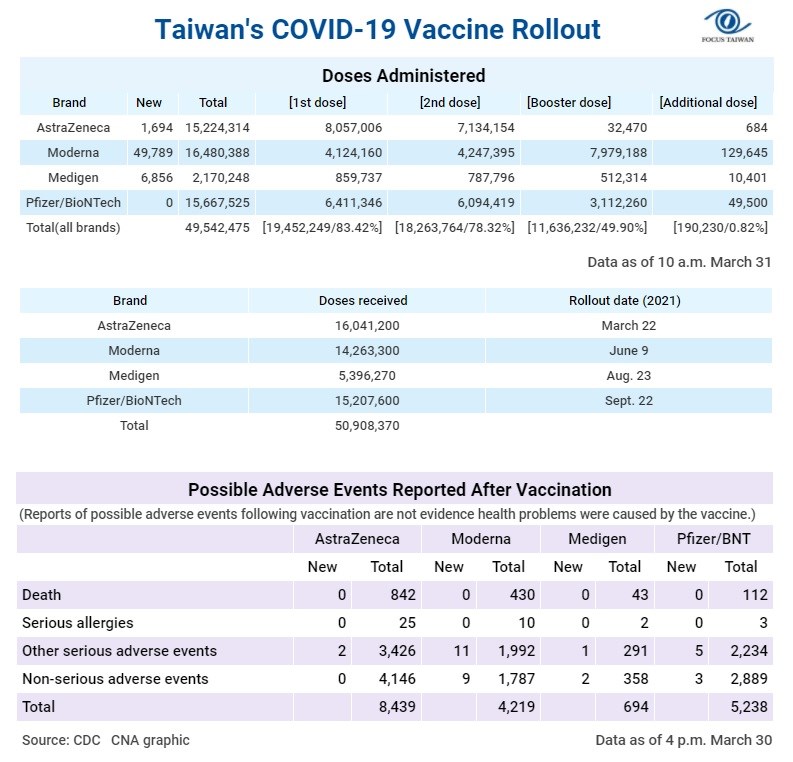 To date, Taiwan has confirmed 23,393 COVID-19 cases since the pandemic began in early 2020, including 15,869 domestically transmitted infections.
With no deaths reported Thursday, the number of confirmed COVID-19 fatalities in the country remained at 853.
Recent cases
March 30: Taiwan reports 163 new COVID-19 cases, including 56 domestic
March 29: Taiwan reports 96 new COVID-19 cases, including 33 domestic
March 28: Taiwan reports 127 new COVID-19 cases, including 34 domestic
March 27: Taiwan reports 203 new COVID-19 cases, including 83 domestic
March 26: Taiwan reports 103 new COVID-19 cases, including 21 domestic
View All