Taiwanese jam maker bags top award at English marmalade competition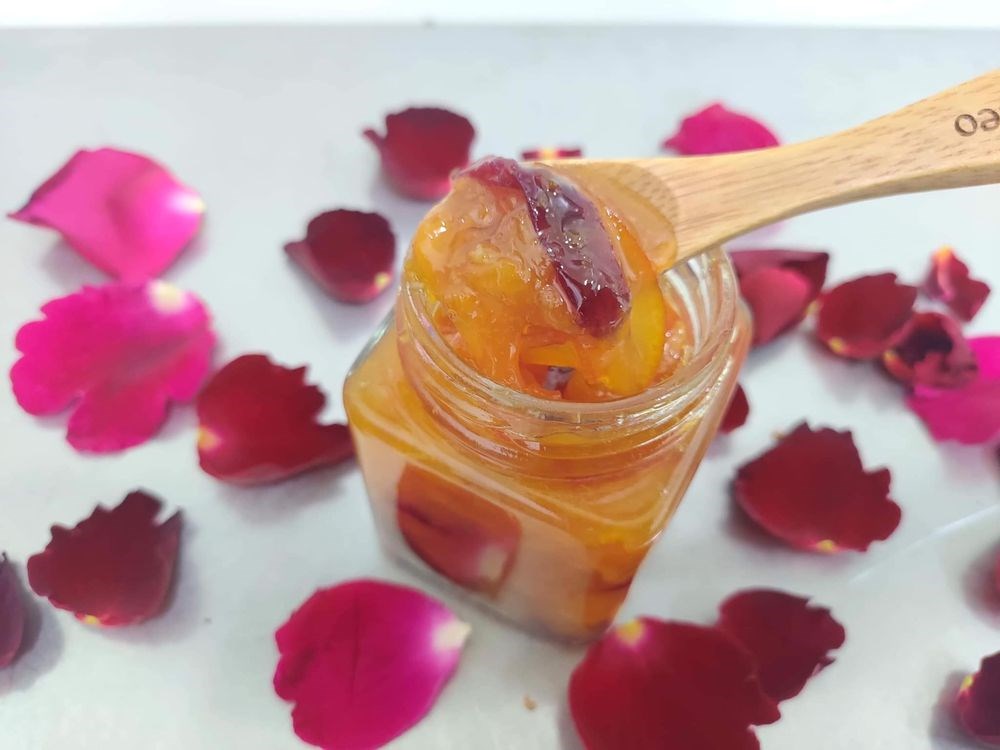 London, March 30 (CNA) A Taiwanese jam maker in Nantou County has won an artisan award for her marmalade at an annual culinary event in England, after competing against more than 3,000 jars of preserves.
Kuo En-chi (郭恩綺), owner of Lohas Edible Rose Garden Ltd., won a Double Gold award for her "Orange Marmalade with Rose" in the artisan and small producer category, which included over 3,000 jams at the 2022 World's Original Marmalade Awards and Festival.
The event's award ceremony was held at Dalemain Mansion and Historic Gardens in England last Saturday.
"It was regrettable I couldn't make it there in person," she wrote in a recent Facebook post, explaining that she had chosen not to travel at this difficult time because of the current COVID-19 pandemic.
Kuo, who operates a small rose garden in central Taiwan selling handmade jams and other produce based on roses, said the recognition has been a huge encouragement.
The Taiwanese said she first entered the event last year, and won one gold and four bronze medals for the six samples delivered to the organizer. This year, four items were sent to the event, with the orange marmalade with rose been one of them, and three were awarded the silver.
Submissions opened in early February with the deadline Feb. 12, after which the samples received were evaluated by a panel of judges with the winners announced on March 26, according to the event's Facebook page.
Winning a Double Gold award denotes a marmalade of incredibly high quality and those products will be sold at upmarket department store Fortnum & Mason in their famous Piccadilly Store, it said.
The World's Original Marmalade Awards and Festival is an international competition which sees marmalade from all over the world come to Dalemain Mansion, Cumbria each year.
This year, entrants included those from Australia, Austria, Brazil, China, the Czech Republic, Japan and Lebanon.
Video from the World's Original Marmalade Awards