Mercury slightly up; heavy rain expected until Wednesday: CWB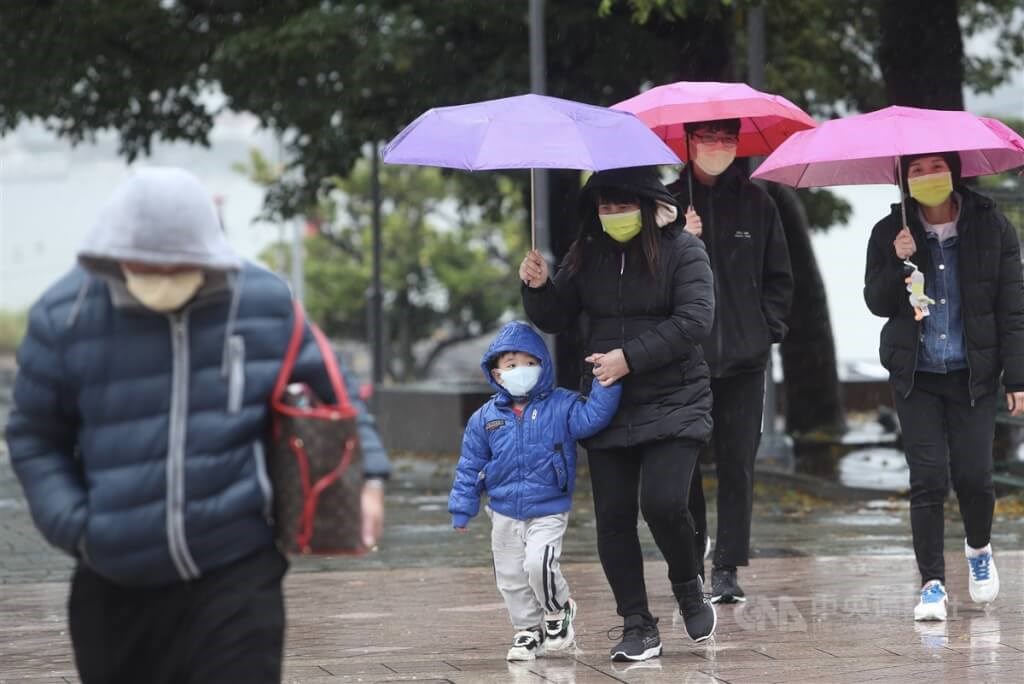 Taipei, Feb. 22 (CNA) Temperatures across Taiwan were slightly higher Tuesday, but heavy rain was likely to continue in some areas into Wednesday, the Central Weather Bureau (CWB) said.
Temperatures in many low-lying areas of Taiwan hit lows of 13-15 degrees Celsius early Tuesday but were expected to rise to highs of 17-18 degrees in northern, central and northeastern Taiwan, the bureau said.
Eastern and southern Taiwan could see daytime highs of 20-21 degrees, but the CWB cautioned that the weather could remain relatively cold through Thursday under the influence of a cold air mass.
The bureau also issued "heavy rain" warnings for coastal areas in northern Taiwan, the Greater Taipei area, and mountainous regions in Taichung, Nantou and Hualien.
The bureau defines "heavy rain" as 80 mm or more of accumulated precipitation within 24 hours, or 40 mm or more within one hour.
Wu Der-rong (吳德榮), a meteorologist and adjunct associate professor of atmospheric sciences at National Central University, said clearer skies are likely from Friday as the cold air mass weakens.
Warm and dry weather is forecast across Taiwan during the three-day holiday weekend starting Saturday, Wu said.