CORONAVIRUS
/
Taiwan reports 130 new COVID-19 cases, announces tightened rules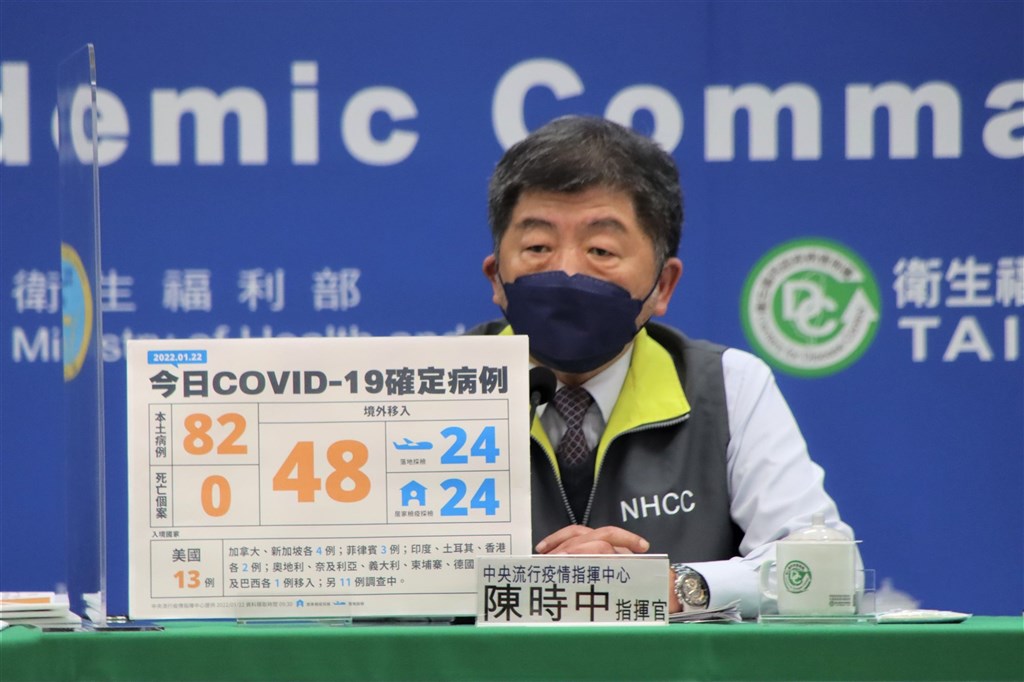 Taipei, Jan. 22 (CNA) Taiwan confirmed 130 new cases of COVID-19 on Saturday, consisting of 82 domestic and 48 imported cases, according to the Central Epidemic Command Center (CECC), which also announced tightened disease prevention rules in response to a rise in local transmissions of the new coronavirus.
Of the new domestic cases, 14 are linked to recent infections reported in Kaohsiung City, while 63 are employees of Askey Computer Corp.'s factory near Taiwan Taoyuan International Airport, and one is a former worker of the company, Health Minister Chen Shih-chung (陳時中) said during the CECC's press briefing
The CECC classified five of the new domestic cases as breakthrough infections -- meaning people who had been fully vaccinated, while the status of the other 75 was still under investigation.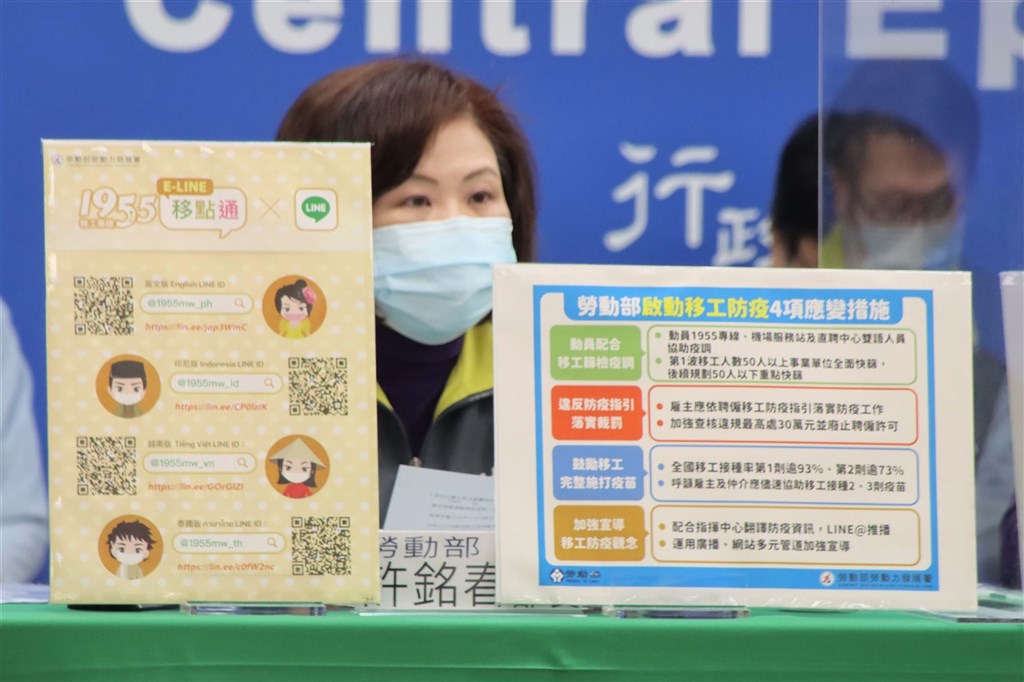 The Ministry of the Interior, the Ministry of Labor, the Ministry of Transportation and Communications, and the Ministry of Economic Affairs announced several measures during the CECC press briefing aimed at preventing the spread of the virus, including a ban on eating and drinking on public transport that will take effect beginning Sunday, as well as tightened rules regarding religious events and places of worship.
In addition to the domestic cases, Taiwan also reported 48 imported cases on Saturday, 24 of which were arriving passengers who tested positive upon arrival in Taiwan on Friday. The CECC did not release any information regarding the vaccination status of the imported cases.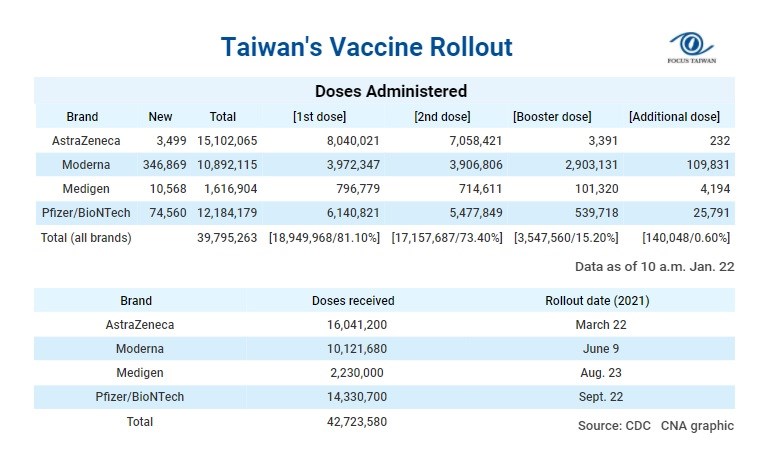 To date, Taiwan has confirmed 18,238 COVID-19 cases since the pandemic began in early 2020, of which 14,853 were domestic infections.
With no deaths reported on Saturday, the number of confirmed COVID-19 deaths in the country remained at 851.
Update
Jan. 23: COVID cluster at Taoyuan Farglory Free Trade Zone climbs to 100 cases
Jan. 23: Kaohsiung suspends visits to care facilities due to COVID outbreak
Jan. 22: Labor ministry to assist with COVID-19 testing of migrant workers
Jan. 22: COVID outbreaks in Taoyuan, Kaohsiung main threats in Taiwan: Minister
Jan. 22: Taiwan to ban food on public transport, halts large religious events
Jan. 22: Level 3 COVID-19 alert likely with widespread outbreaks: Health Minister
Jan. 22: Local governments make public COVID-19 cases' footprints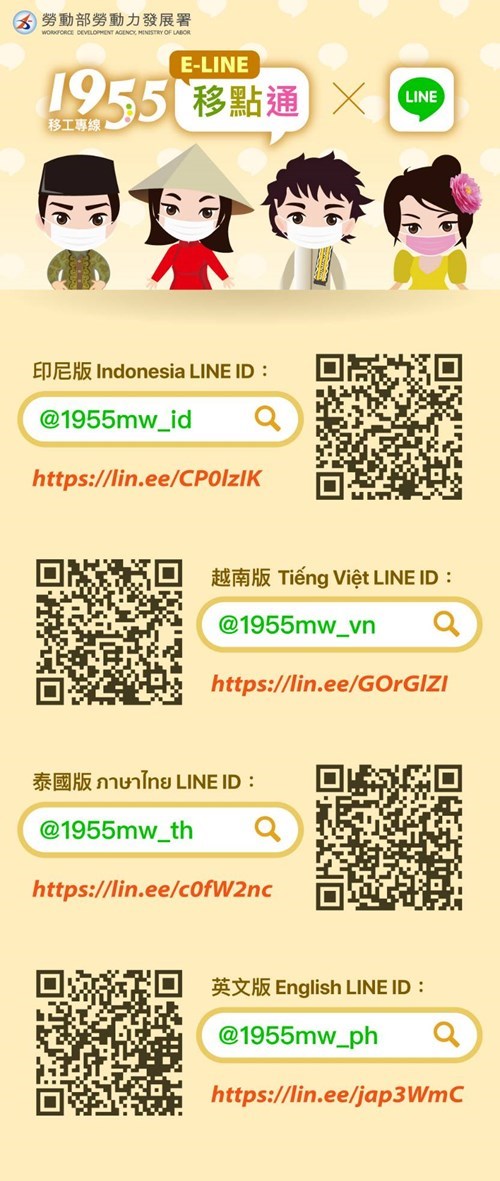 Recent cases
Jan. 22: Taoyuan confirms a total of 70 COVID-19 cases at tech factory
Jan. 21: Local COVID-19 cases surge to new high in latest outbreak
Jan. 20: Taiwan reports 37 new COVID-19 cases, including 13 domestic
Jan. 19: Taiwan reports 54 new COVID-19 cases, including 10 domestic
Jan. 18: Taiwan reports 17 local COVID-19 cases, with source of five unknown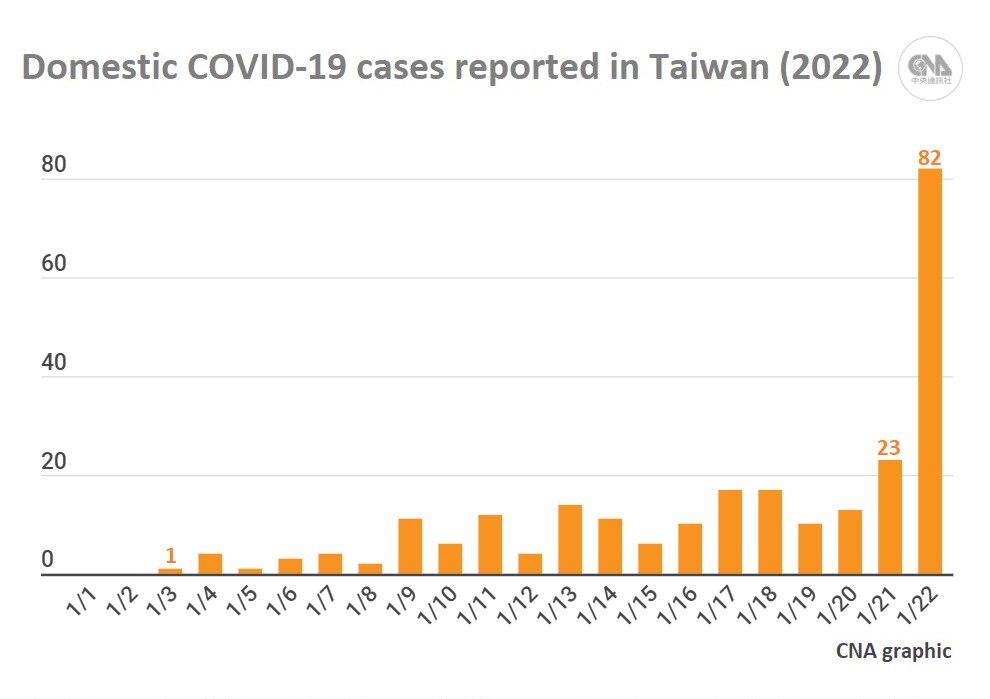 View All