CORONAVIRUS
/
Carrefour store in Tainan offering COVID-19 jabs through Sunday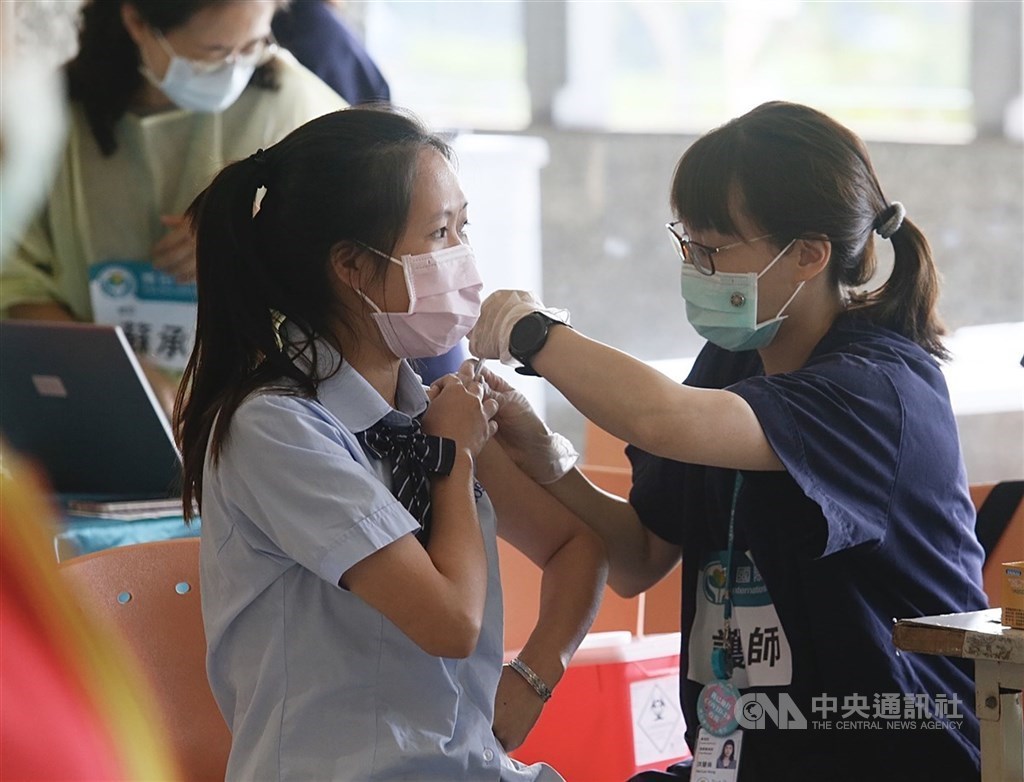 Taipei, Dec. 4 (CNA) A Carrefour store in Tainan began offering COVID-19 vaccines to the public Saturday, following a recent announcement by the Central Epidemic Command Center (CECC) to establish vaccination sites across supermarkets and retail stores.
The vaccination service, which requires no prior appointment, was provided at Carrefour's Anping store.
The service will also run on Sunday from 1-5 p.m.
Working in collaboration with local governments, Carrefour said similar vaccination sites would be provided at four other locations on Sunday in Yilan, Yunlin and Pingtung counties.
People who arrive to receive their COVID-19 jabs at the Carrefour Yilan store will each receive a free NT$100 voucher and a lunchbox containing bread and a drink, the supermarket chain said.
The vaccinations at the Yilan site will be available from 2-5 p.m., with the vaccine brand Moderna on offer.
Carrefour said more than 10 other branches in Taichung and New Taipei are expected to provide such services next week, but that the time slots and types of vaccines available would depend largely on how scheduling is arranged by local governments.
According to Carrefour, it was not the first time that such services have been provided at its stores, as it had earlier worked with Far Eastern Memorial Hospital in New Taipei to provide COVID-19 jabs for its Shulin store employees at a time when Taiwan was dealing with an outbreak of domestically transmitted cases this past summer.
The company said it also worked with the Kaohsiung City government to offer vaccination services for members of the public across four local Carrefour locations from Nov. 20-29.
Meanwhile, Taiwanese supermarket chain PX Mart said on Saturday it had offered the CECC use of some 140-150 store locations that are big enough to accommodate COVID-19 vaccinations.
According to PX Mart, people who come to get vaccinated at its designated stores will receive a free gift such as fruit, vegetables, or bread.
PX Mart said it expects to provide the vaccination services next week, but the situation would still depend largely on when local health authorities are ready.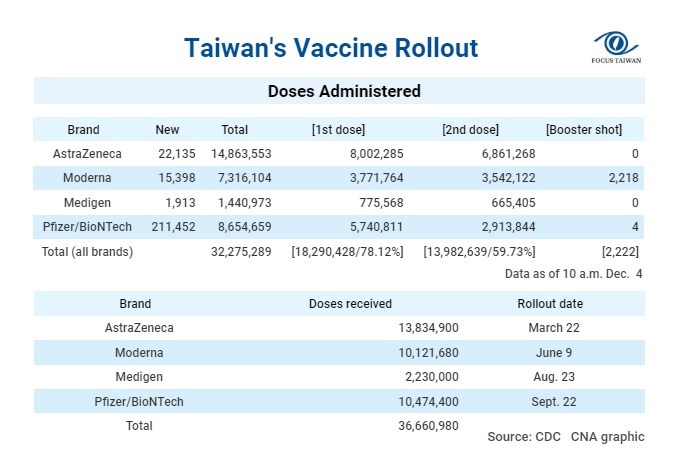 View All