CORONAVIRUS
/
Mega City department store set to provide COVID-19 vaccination service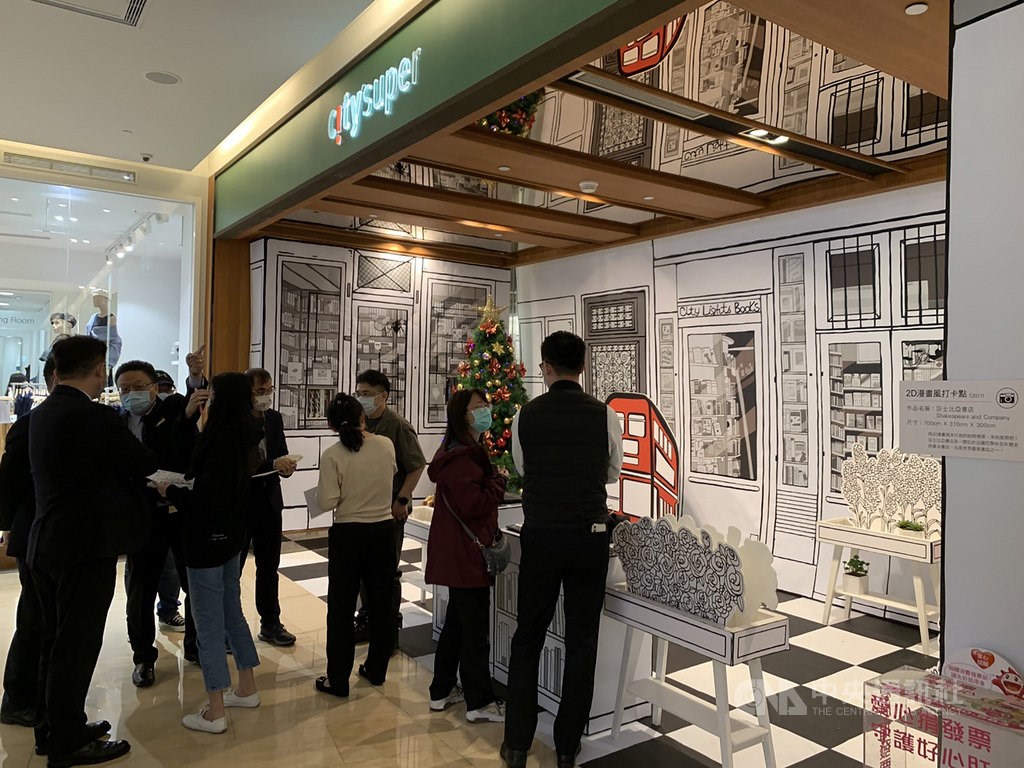 Taipei, Dec. 3 (CNA) Mega City department store in Banqiao District of New Taipei City announced Friday that it could start providing a COVID-19 vaccination service as soon as next week, becoming the first such vaccine site in northern Taiwan.
The department store said in a press release that a medical team from Far Eastern Memorial Hospital has inspected the venue and drafted a list of complementary measures to ensure the vaccination service proceeds smoothly.
The Central Epidemic Command Center (CECC) has indicated an interest in establishing vaccination sites at supermarkets, retailers and department stores to boost Taiwan's COVID-19 vaccine coverage, with many showing an interest.
As of Dec. 2, around 18.3 million people, or 78 percent of Taiwan's 23.41 million people, have received at least one COVID-19 vaccine dose, while 13.7 million people, or 57.8 percent, have received two doses, according to CECC data.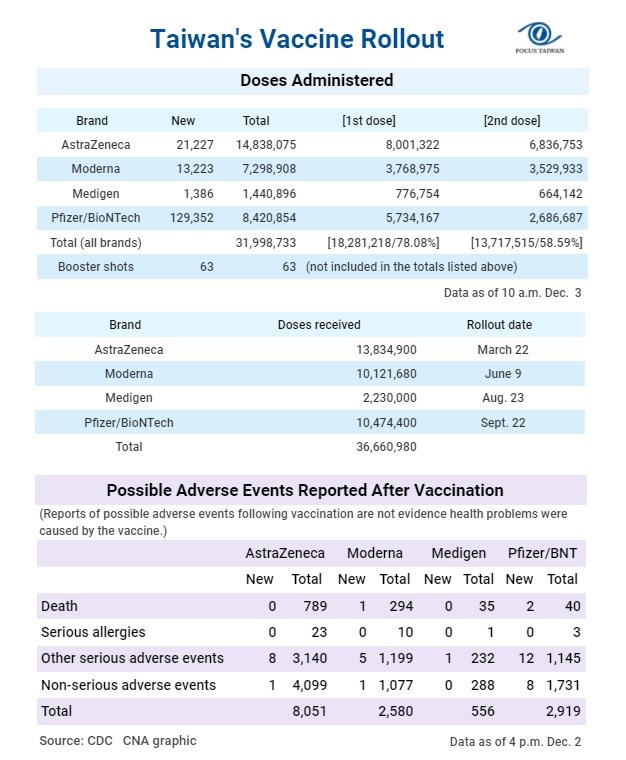 View All