Taiwanese man arrested in India in gold smuggling case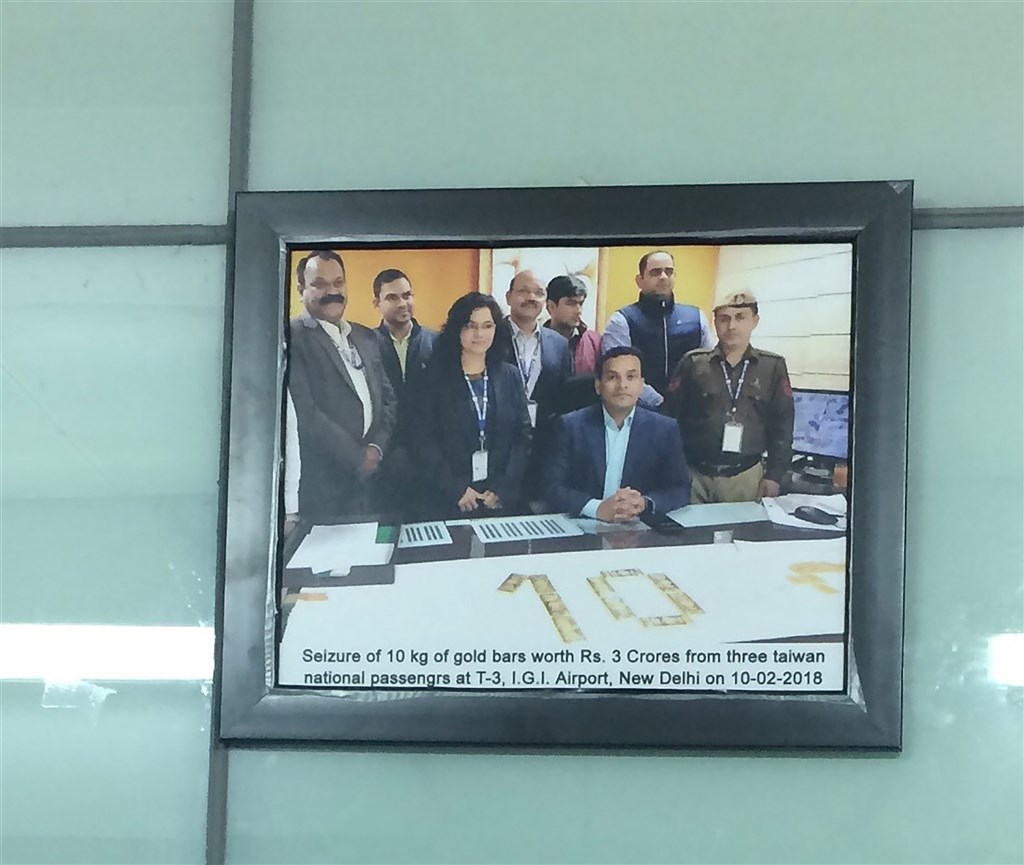 Taipei, Nov. 22 (CNA) A Taiwanese man has been arrested and detained in India along with a suspect from China and two others from South Korea for allegedly smuggling 85.535 kilograms of gold into the country from Hong Kong.
Taiwan's top envoy to India Baushuan Ger (葛葆萱) said Monday that he is working with Indian authorities to visit the Taiwanese man, who is being held incommunicado, and ensure that his legal rights be respected.
The gold, worth an estimated 420 million Indian Rupees (US$5.64 million), was seized during an operation conducted by India's Directorate of Revenue Intelligence on Nov. 19.
It found that the gold was hidden in an air cargo shipment of 80 electroplating machines. It was disguised in the form of nickel-coated EI-shaped laminated cores used in the machines' transformers, and about 1 kg of gold was recovered from each machine.
The Indian authorities traced the gold to the addresses of the recipients of the shipment, and conducted subsequent searches in the suspects' bases of operations in Delhi's Chattarpur and Gurgaon areas.
Following the arrests of the four, as well as several Indian suspects, an additional 5.4 kg of gold was found at their bases of operation.
The Taipei Economic and Cultural Center in India was later informed of the arrest of the unnamed Taiwanese suspect, who was not allowed to have contact with the outside world after being taken into custody.
Ger said that he will be reaching out to Indian authorities to assist in the investigation and apply for visitation rights, and will also ask Indian authorities to guarantee the man's legal rights.
Should the individual be convicted of gold smuggling, he could face up to seven years in prison.
Gold smuggling is quite rampant in India. According to statistics from the India Gold Policy Centre, the amount of gold smuggled into the country annually averages at around 300 tons.