CORONAVIRUS
/
60% full vaccination needed to lift border controls: Taiwan official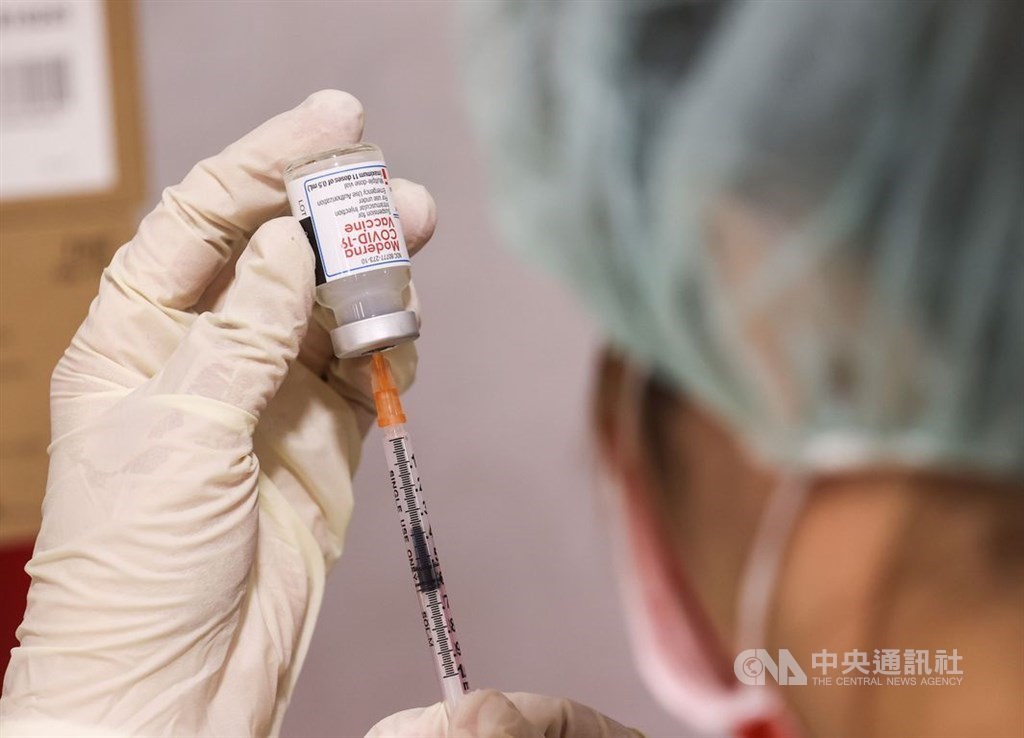 Taipei, Oct. 25 (CNA) Taiwan can only afford to consider loosening its border restrictions once 70 percent of the population has received at least one COVID-19 vaccine shot and over 60 percent are fully vaccinated, Health and Welfare Minister Chen Shih-chung (陳時中) said Monday.
Chen was responding to questioning at a legislative hearing by Kuomintang lawmaker Yeh Yu-lan (葉毓蘭), who asked the minister how much of the population would need to be vaccinated for Taiwan to consider easing its strict border controls.
The issue is a "difficult" one, Chen answered, as "people's understanding keeps changing."
"Currently, we think that at least 70 percent of the population needs to receive their first dose and 60 percent have to be fully vaccinated to achieve a basic level of immunity," Chen said.
Before this milestone is reached, "we cannot afford" to consider relaxing border restrictions, Chen said, adding that when the vaccination threshold is reached, the rules will be relaxed gradually.
To date, 15.86 million people, or 67.7 percent of Taiwan's 23.43 million population, have received at least one COVID-19 vaccine dose, but only 6.41 million people, or 27.3 percent of the population, have gotten the two doses needed to be fully vaccinated.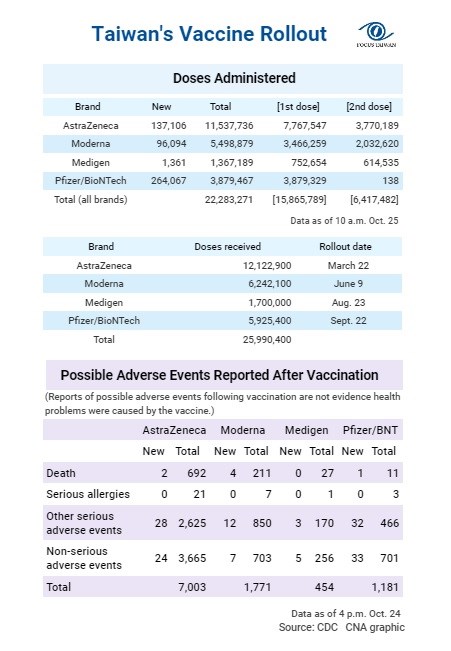 The Central Epidemic Command Center (CECC) hopes to reach first-dose coverage of 70 percent by the end of October, it said in a statement Monday.
The CECC will "work toward the goal" of having 60 percent of the population fully vaccinated by year's end, Deputy Interior Minister Chen Tsung-yen (陳宗彥), who doubles as deputy head of the CEEC, said the same day.
Taiwan began imposing pandemic-related border controls in January 2020, and the rules have been adjusted since depending on the progression of the disease.
After COVID-19 cases surged in mid-May, Taiwan banned all arrivals except for citizens and legal residents (with a few exceptions) on May 19.
In addition, since June 27, Taiwan has required all arrivals to quarantine for 14 days either at designated hotels or government centers.
Previously, travelers were able to choose to quarantine at home if they live alone or if everyone else in the home would also be in quarantine.
The stricter quarantine requirement was in response to the global spread of the more infectious Delta variant of COVID-19.
Both the stricter border control and quarantine rules have remained in place until now even though daily case numbers have dropped to mostly single digits since mid-August.
But Chen on Monday said the CECC is considering whether to allow incoming travelers to be able to quarantine at home and will announce its decision within two weeks.
Allowing travelers to quarantine at home could be especially important ahead of the Lunar New Year holiday in late January, because quarantine hotel reservations are already nearly full for that time period.
Having people quarantine at home could ease the pressure on the government to provide quarantine venues for the usually large numbers of people who return to Taiwan for the Lunar New Year holiday.
Chen said he still had some concerns about people quarantining at home and cautioned that the COVID-19 situation in Taiwan could change drastically in a matter of weeks, but he understood that people needed time to prepare for policy changes, which is why any new measures would be announced in the coming two weeks.
View All