CORONAVIRUS
/
Taiwan reports 4 new COVID-19 cases, no deaths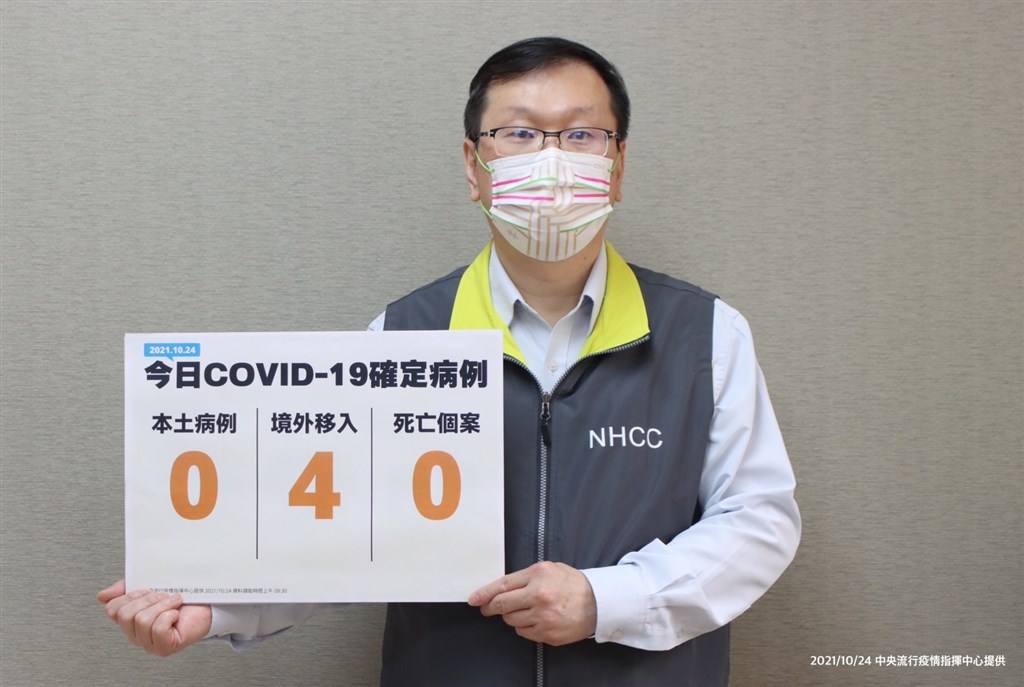 Taipei, Oct. 24 (CNA) Taiwan reported four new COVID-19 cases on Sunday, all of which were contracted overseas, and no deaths from the disease, according to the Central Epidemic Command Center (CECC).
The four new cases included three Taiwan nationals in their 20s to 40s -- two women and one man -- who returned from the United Arab Emirates, the Philippines, and the United States between Oct. 10 and Oct. 22, the CECC said in a statement.
Two of the three Taiwanese tested positive upon arrival at the airport on Oct. 22, while the other, who arrived on Oct. 10, had a positive test during her 14-day quarantine in a hotel, according to the CECC.
The other patient is a British woman in her 20s traveling from her country, the CECC said. She had a positive test at a government quarantine center after she arrived in Taiwan on Oct. 23.
As of Sunday, Taiwan has recorded 139 imported cases and six locally acquired cases in October, according to the CECC.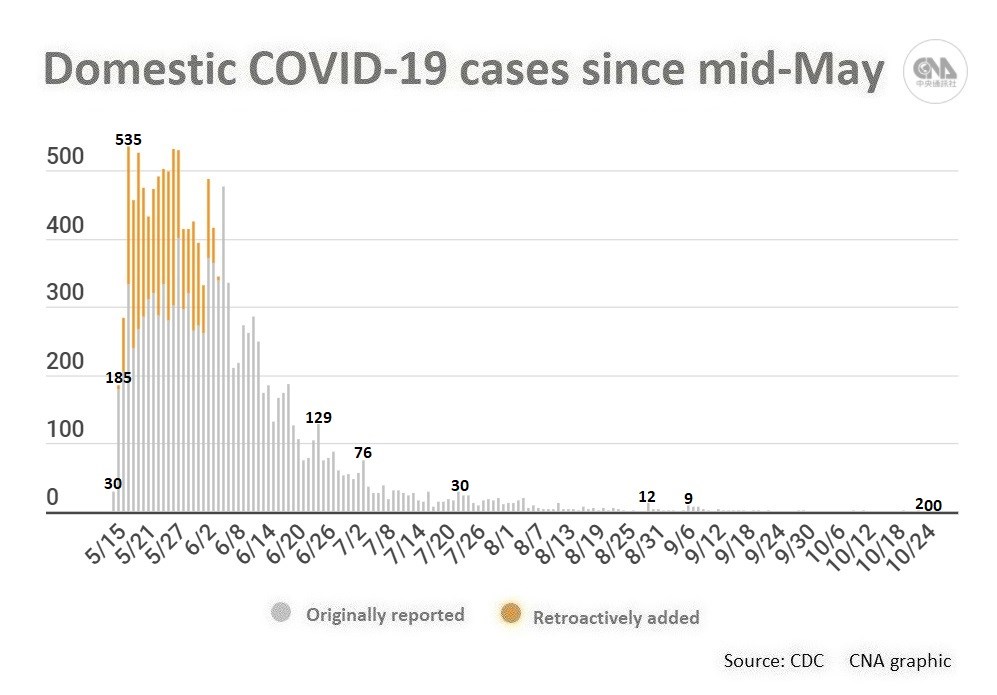 To date, Taiwan has confirmed a total of 16,368 COVID-19 cases since the pandemic began in early 2020 -- 14,587 are domestic infections, while 1,727 are people who contracted the disease aboard.
Another 36 involved infections of the crew aboard a military vessel in 2020, three caught the disease while flying with their colleagues, while the source of disease of one of the patients is unknown, and the source of 14 other cases is still under investigation, the CECC said.
The number of confirmed COVID-19 fatalities in the country remains at 846, with the most recent death being reported on Oct. 9, according to the CECC.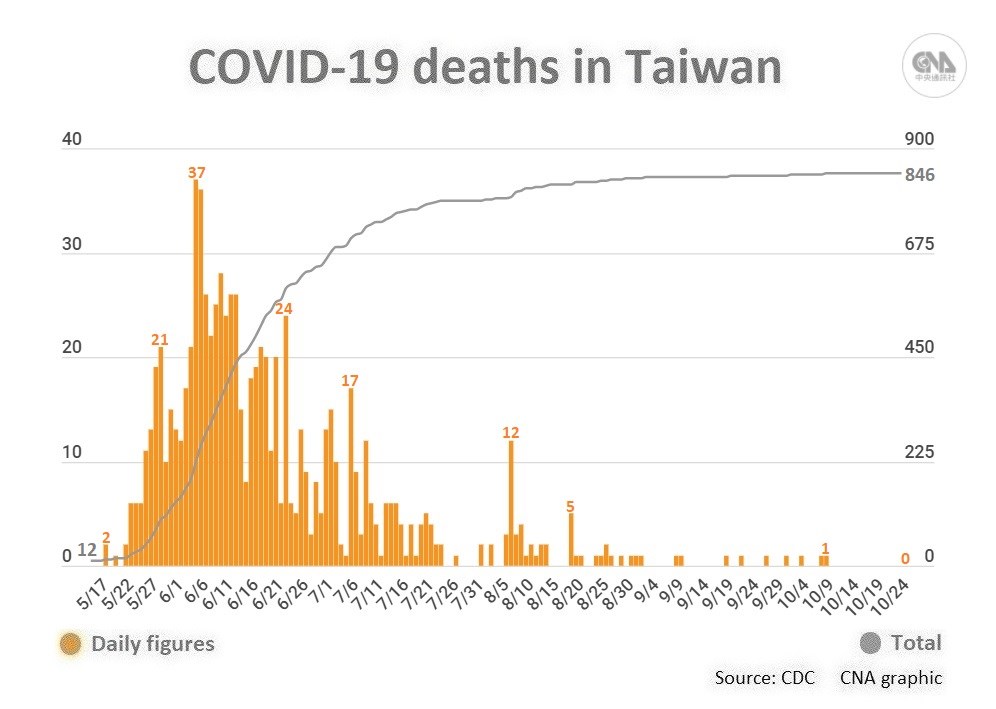 Recent cases
Oct. 23: Taiwan reports 7 imported COVID-19 cases and no deaths
Oct. 22: New COVID cases suggest hidden community infection: Health minister
Oct. 21: Taiwan reports two imported COVID-19 cases, zero local ones
Oct. 20: 4 new imported COVID cases Wednesday include 3 breakthrough infections
Oct. 19: Taiwan reports 6 six new COVID-19 cases, one locally transmitted
View All