CORONAVIRUS
/
Taiwan reports 8 new imported COVID-19 cases, zero deaths
Taipei, Oct. 14 (CNA) Taiwan on Thursday recorded eight new imported cases of COVID-19 but no new domestic infections or deaths from the disease, according to the Central Epidemic Command Center (CECC).
The eight imported cases involved six men and two women in their teens to 40s, who arrived in Taiwan between Sept. 29 and Oct. 12, the CECC said. Three of them arrived from the Philippines, two from the United States, and one each from Ukraine, the United Arab Emirates and Indonesia, according to the CECC.
Upon arrival, all eight individuals provided proof of a negative COVID-19 test taken at least three days before their flight to Taiwan, and they were all asymptomatic, CECC said.
With the confirmation of the eight new cases, the total number of reported COVID-19 cases in Taiwan rose to 16,321. Of that number, 14,419 were domestic infections reported since May 15, when the country first recorded more than 100 cases in a single day.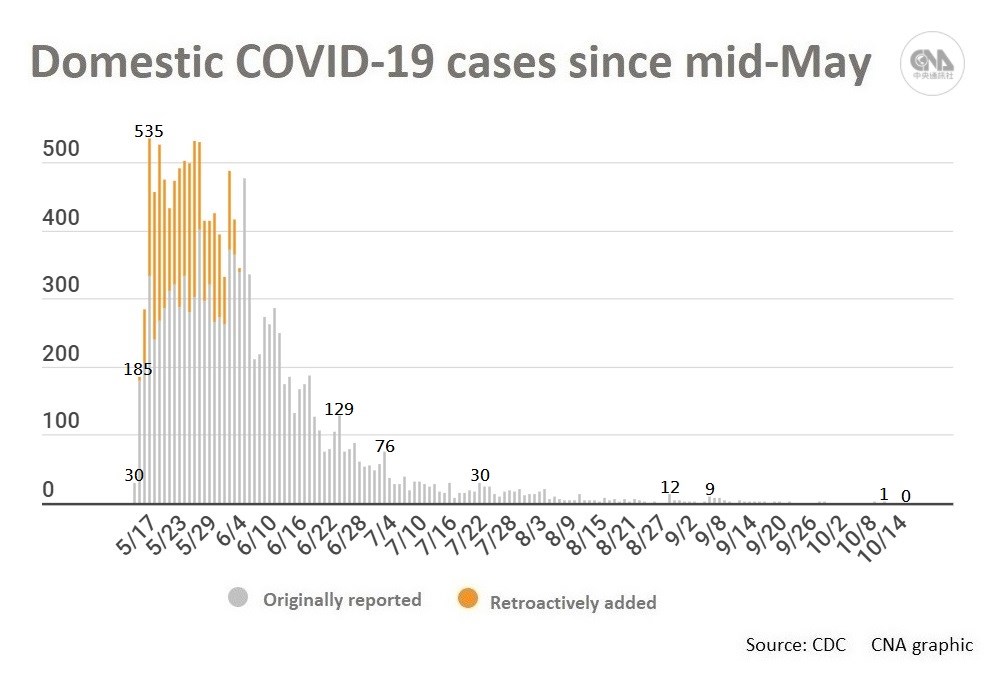 However, the daily number of domestic cases has fallen to mostly single digits since Aug. 15, totaling 116 since then, according to CECC data.
From Oct. 1-14, Taiwan reported two domestic cases, and 88 imported cases, CECC data indicated.
With no new deaths reported Thursday, the confirmed COVID-19 death toll in Taiwan remained at 846, CECC data showed.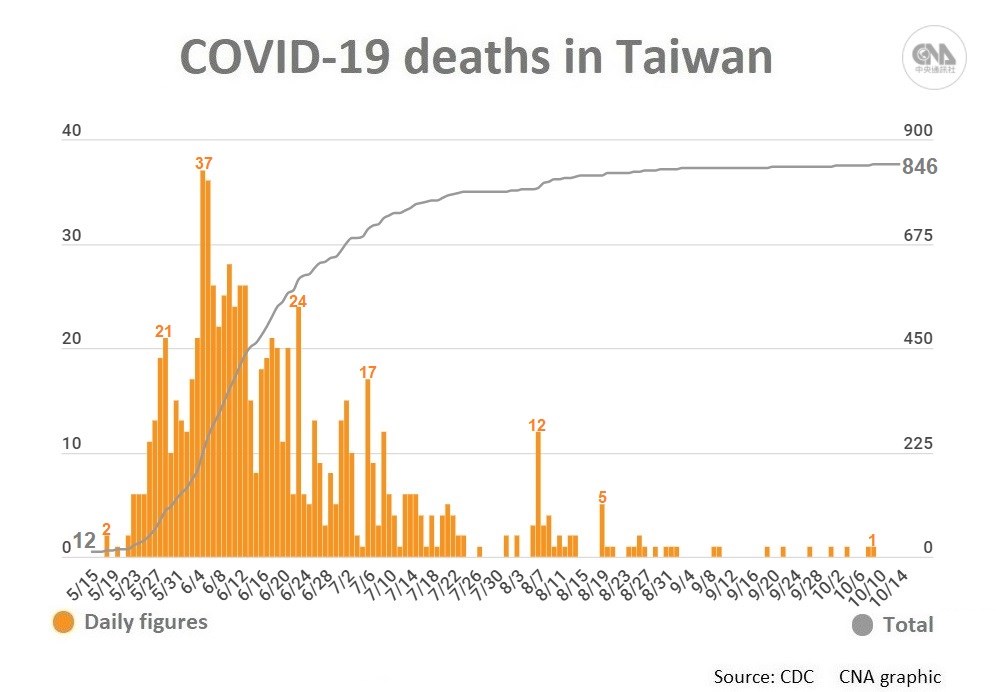 Recent cases
Oct. 13: Taiwan reports 4 new imported COVID-19 cases; zero local cases, deaths
Oct. 12: Taiwan reports 4 new imported COVID-19 cases, zero deaths
Oct. 11: Taiwan reports 11 new COVID-19 cases, zero deaths
Oct. 10: Taiwan reports 11 new COVID-19 cases, zero deaths
Oct. 9: Taiwan reports 4 new COVID-19 cases, one death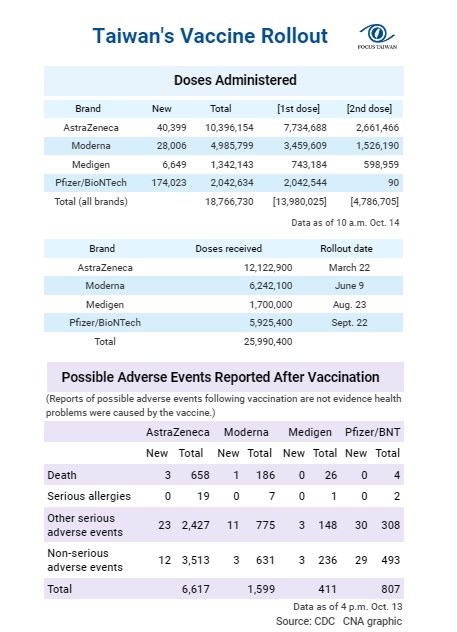 View All