TRA's vintage 'blue trains' to resume operations on Oct. 23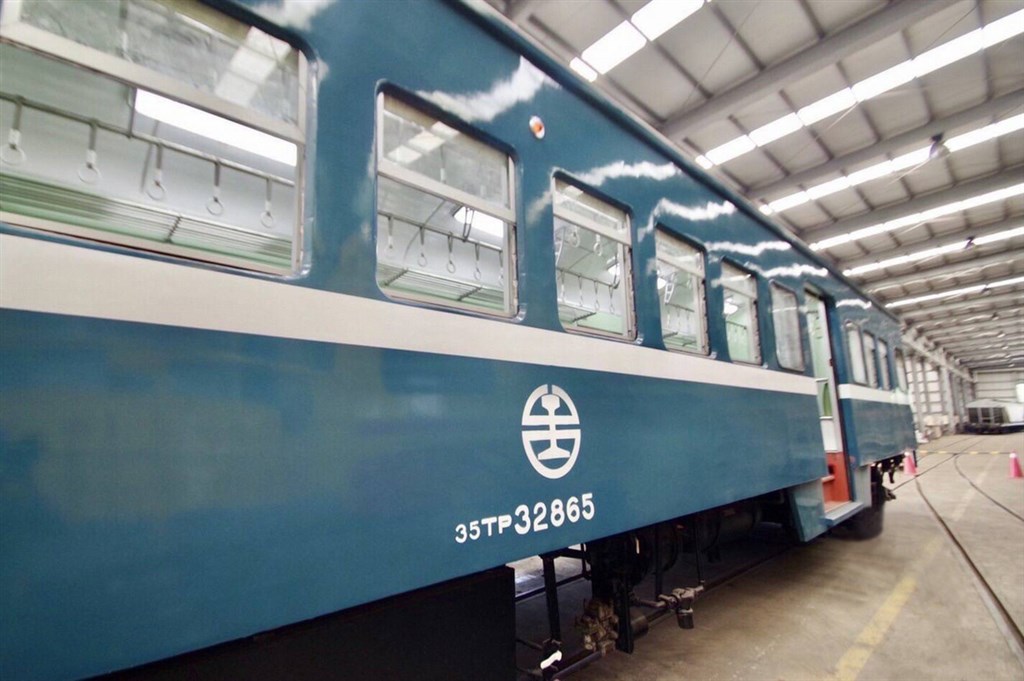 Taipei, Sept. 22 (CNA) The Taiwan Railways Administration's blue-colored, diesel-powered trains, which were retired last December after Taiwan's railway system went fully electric, will resume service on Oct. 23 for sightseeing purposes, a travel operator said Wednesday.
According to local travel agency Lion Travel, commissioned by the TRA to operate the tourism package, one round-trip service will be offered per day on the South Link Line connecting Taitung and Pingtung counties in southeastern Taiwan.
The vintage trains, popular among both local and international rail buffs, will run between Taitung Station and Fangliao Station in Pingtung on a line known for its beautiful coastal scenery, Lion Travel said.
Dubbed the "worry-free blue-colored" trains, they were the main form of transportation used by passengers traveling around the area in the 1960s, according to the agency.
The trains do not have air conditioning but have electric fans and windows that can be opened, giving passengers a sense of nostalgia, it said.
Tickets for the sightseeing train cost NT$299 (US$10.70) one way, and went to sale Wednesday on the travel agency's website.
According to the TRA's Kaohsiung Railway Workshop, which is responsible for train maintenance and renovation projects in southern Taiwan, the reshaping of the retired blue trains over the past year and a half was quite a challenge.
"The most difficult part of the job was that it was not aimed at turning the train brand new, but keeping it the way people remember it," said Hsieh Chin-kun (謝進崑), head of the workshop.
For instance, the rust and dirt on the train's surface had to be removed before new blue paint was sprayed layer by layer to give the train its traditional blue look, Hsieh said, adding that the process alone took two months to complete.