Mercury in Taipei from Sept. 1-20 up 2 degrees on historical average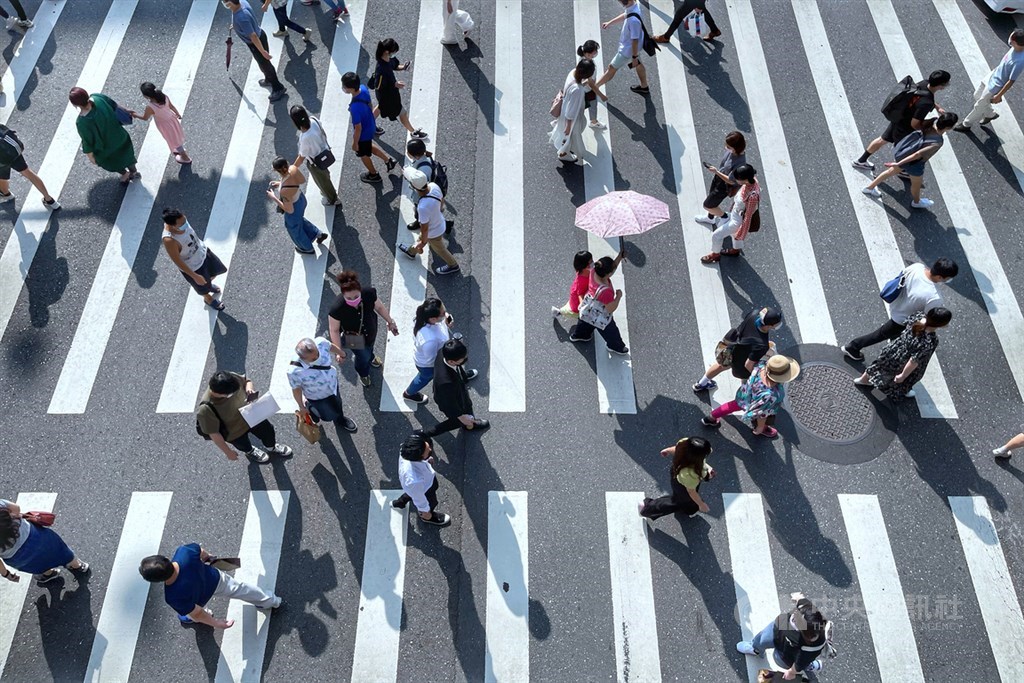 Taipei, Sept. 21 (CNA) The average temperature in Taipei from Sept. 1-20 has been about 2 degrees Celsius higher than the average for September over the past 30 years, the Central Weather Bureau (CWB) said Tuesday.
Data compiled by the CWB showed the average temperature recorded at the bureau's monitoring station in Taipei during the 20-day period was 29.8 degrees, compared with an average 27.65 degrees for September from 1991 to 2020.
Liu Pei-teng (劉沛滕), a CWB forecaster, said the warmer weather can be attributed to the relatively low volume of rainfall and the absence of a northeasterly wind system during the 20 day period.
The average temperature in Taipei from Sept.1-20 was the highest in Taiwan, ahead of 29.5 degrees recorded at the CWB's Hsinchu monitoring station, and 29.4 degrees registered by the Tainan and Keelung stations, Liu said.
However, it remains to be seen whether the average September temperature will remain at the current high level for the rest of the month, Liu said.
On Tuesday, the highest temperature was also in Taipei with 34.8 degrees, followed by 34.6 degrees in Banqiao, 34.0 in Kinmen and 33.9 in Hsinchu, according to the CWB.
The high temperature in September is a reflection of hotter temperatures across Taiwan in recent years in line with global warming, with average annual temperatures in the country hitting record highs in 2016, 2017, 2019 and 2020.
The average temperature in Taiwan last year was 24.62 degrees Celsius, the highest since the country began keeping climate records in 1947.
On Tuesday, the CWB also issued an extremely heavy rain advisory for Yilan County in the east and Pingtung County and the Hengchun Peninsula in the east.
In addition, a heavy rain alert is in place for Taipei, New Taipei and Taoyuan cities and Hsinchu County in the north, Nantou County in central Taiwan, Yunlin and Chiayi counties, Tainan and Kaohsiung cities in the south, as well as Hualien and Taitung counties in the east.
The CWB defines extremely heavy rain as accumulated rainfall of 200 millimeters or more within 24 hours, while heavy rain means accumulated rainfall of 80mm or more within a 24-hour period or rainfall of 40mm or more in an hour.
Liu said a northeasterly wind system is expected to hit Taiwan on Friday with cloud cover likely to increase, and forecast that daytime temperatures are likely to drop by about 3 degrees to 30-32 degrees around the country.
The wind system is expected to continue into Sunday, bringing sporadic showers to north and northeastern Taiwan, Liu said.