Taiwan pomelos to hit Japanese supermarkets before Mid-Autumn Festival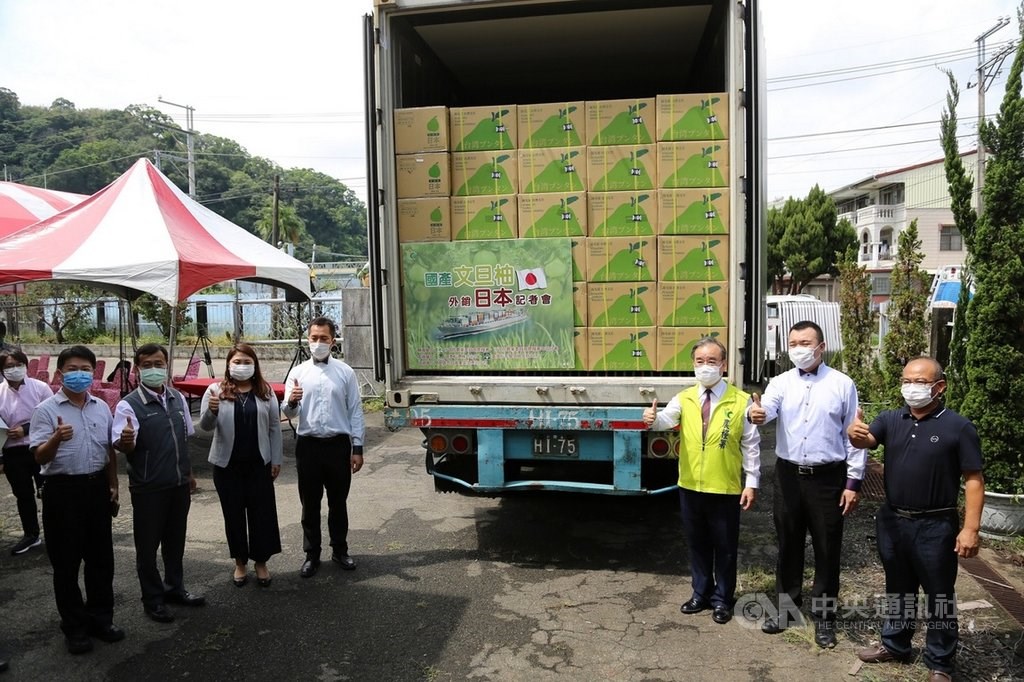 Taipei, Sept. 13 (CNA) More than 50 metric tons of Taiwan-harvested pomelos will hit store shelves in Japan before the Mid-Autumn Festival, which is celebrated on Sept. 21 this year, the Agriculture and Food Agency (AFA) announced Monday.
Due to their popularity with Japanese consumers, it will be the second year the fruit is sold on the Japanese market, the AFA said in a press release.
The first batch of pomelos to be exported to Japan this year was loaded for shipping on Monday, and they will be available at the Japanese supermarket chain York Benimaru after their arrival in the country, the agency said.
In 2020, Japan opened its doors to Taiwan-grown pomelos for the first time in 20 years, purchasing up to 13 metric tons of the fruit, which is typically harvested during the autumn season in Taiwan and usually eaten with mooncakes and other delicacies as people in Taiwan celebrate the traditional Mid-Autumn Festival.
AFA data showed that Taiwan has exported a total of 4,757 metric tons of pomelos worldwide as of Sept. 7 in this year, an increase of 88 percent over the same period last year. Taiwan is eyeing a target of over 5,500 metric tons by the end of the year, the AFA said.
The major export markets for the seasonal fruit include mainland China, Hong Kong, Canada and Singapore, the agency said.