Taiwan's annual LGBTQ pride parade to be held virtually in 2021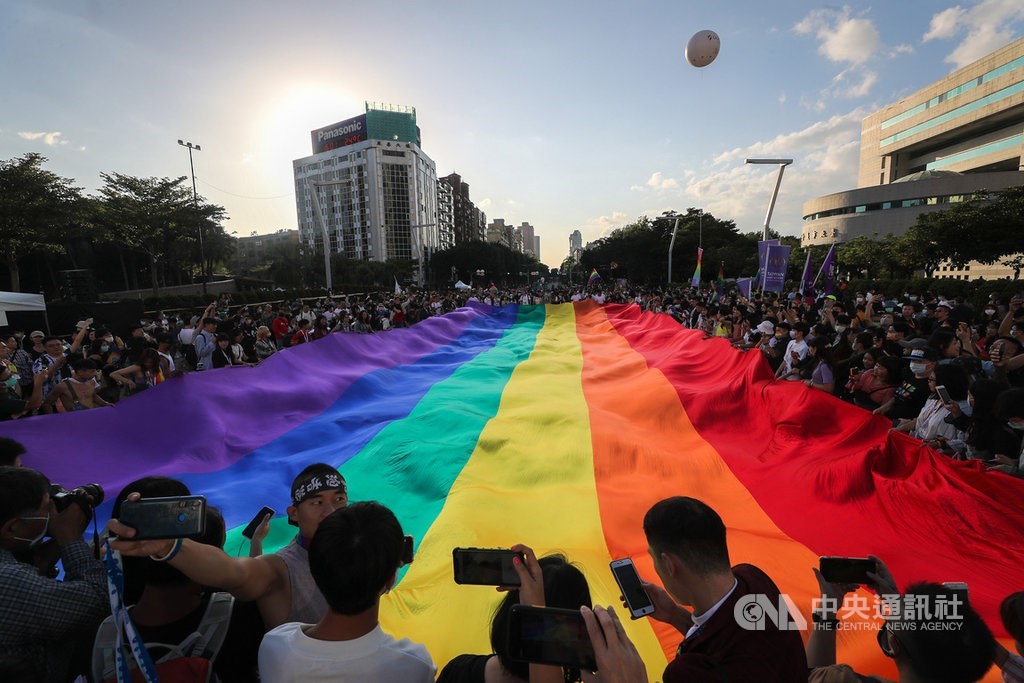 Update
Oct. 30: Taiwan's LGBTQ+ community calls for more friendliness in virtual pride parade
Taipei, Sept. 9 (CNA) The Taiwan Rainbow Civil Action Association (TWRCAA) said on Thursday that Taiwan Pride, the nation's annual LGBTQ pride parade, will be held online this year, in response to current COVID-19 restrictions.
TWRCAA, the organizer of the annual event since 2012, took to social media last Sunday to announce the theme of the 19th Taiwan Pride as "I (LOVE) BEING OUT!!."
However, the association also revealed that there will be no physical parade during this year's pride, due to the on-going pandemic.
Tsai Ya-ting (蔡雅婷), secretary-general of TWRCAA, told CNA that years of experience organizing the parade led the association to conclude that just the number of volunteers would violate crowd regulations imposed by the Central Epidemic Command Center (CECC).
Instead, the event will be held online with an interactive website so attendees can still come out and celebrate together virtually.
To further recreate the occasion, attendees will be able to check into the event while indicating which city or county in Taiwan they are participating from.
Performances by celebrities and members of the LGBTQ (lesbian, gay, bisexual, transgender and queer) community will still be featured as they are staples of the event, Tsai said.
However, the performances will be presented in the form of live feeds via four channels on streaming platform YouTube.
The main channel will serve as the parade's de facto main stage, while the three sub-channels will be the equivalent of floats and mobile loudspeakers showcasing smaller acts, Tsai said.
As in years past, the parade will be held on the last Saturday of October, which falls on Oct. 30 this year.
More details on the celebration will be released leading up to the date, Tsai said, with planned interactive explanations limited by COVID-19 guidelines.
Tsai also confirmed that Taipei City's Department of Information and Tourism will put on a light show in honor of the event, while TWRCAA will erect photogenic displays and pop-up events to promote the parade.