CORONAVIRUS
/
Taiwan receives first batch of Pfizer-BioNTech vaccines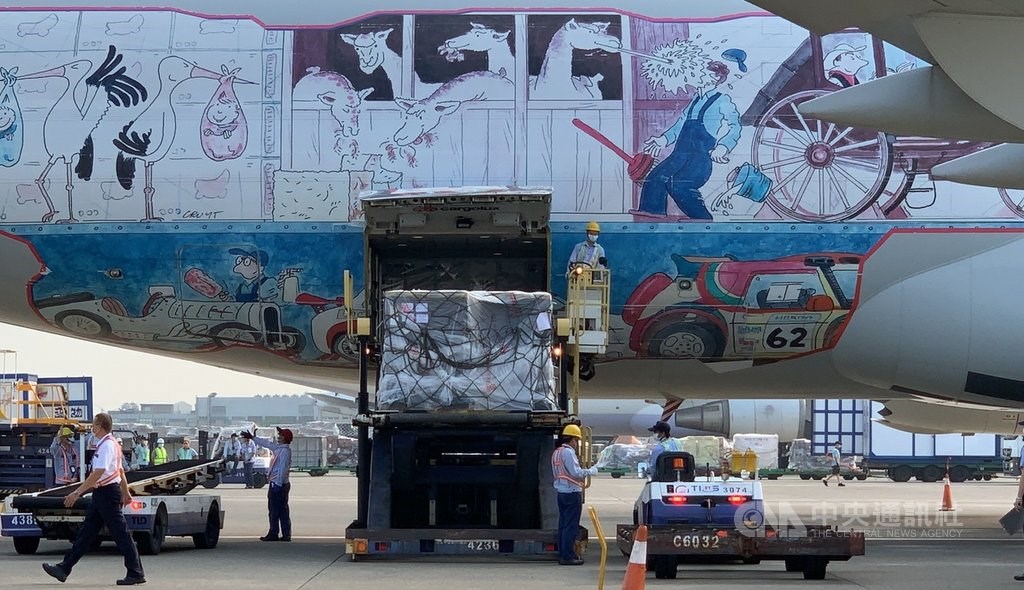 Taipei, Sept. 2 (CNA) Taiwan received its first batch of 930,000 doses of the Pfizer-BioNTech (BNT) COVID-19 vaccine on Thursday, with a planned rollout to begin as early as mid-September.
The vaccines touched down at the Taiwan Taoyuan International Airport at 6:59 a.m. on Thursday via Luxembourgian flag carrier cargo airline Cargolux flight CV-7962.
As soon as the vaccines were unloaded, customs officers conducted on-site examinations.
The vaccines are the first batch of the 15 million doses purchased through the joint efforts by Hon Hai Precision Industry Co.'s YongLin Charity and Education Foundation, Taiwan Semiconductor Manufacturing Co. (TSMC) and Tzu Chi Foundation.
The vaccines will be good through Jan. 15, 2022, the Central Epidemic Command Center (CECC) confirmed.
The CECC said that the BNT vaccines are packaged in multiple-dose form, with each vial containing six doses.
The government will make sure the vaccines are safe before administering shots to the general public, it added.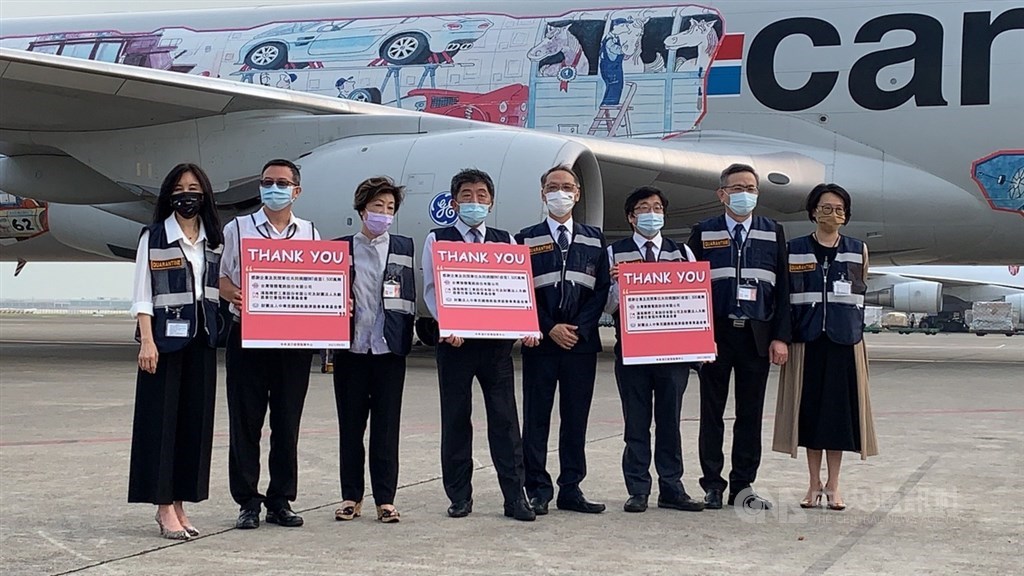 Health Minister Chen Shih-chung (陳時中), who also heads the CECC, personally received the vaccines at the airport, along with chairwoman of TSMC's Education and Culture Foundationc Chairwoman Sophie Chang (張淑芬), and Tzu Chi Foundation executive director Yen Po-wen (顏博文).
Hon Hai founder Terry Gou (郭台銘),  who had spearheaded non-government efforts to purchase this brand of vaccine to meet Taiwan's shortage of vaccines, was not present at the event as he had only returned from Europe on Aug. 22 and is still under quarantine.  
During his speech, Chen represented the government to thank the three key philanthropists, stating that it was grateful for all the hurdles that the companies and foundations overcame to bring the vaccines to Taiwan.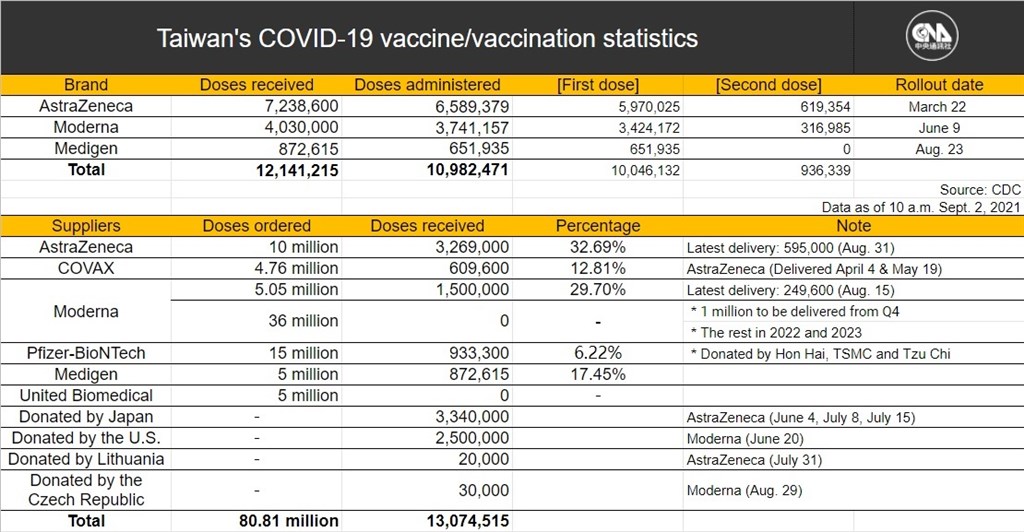 View All