OLYMPICS
/
'Hawkeye challenge' memes from badminton final go viral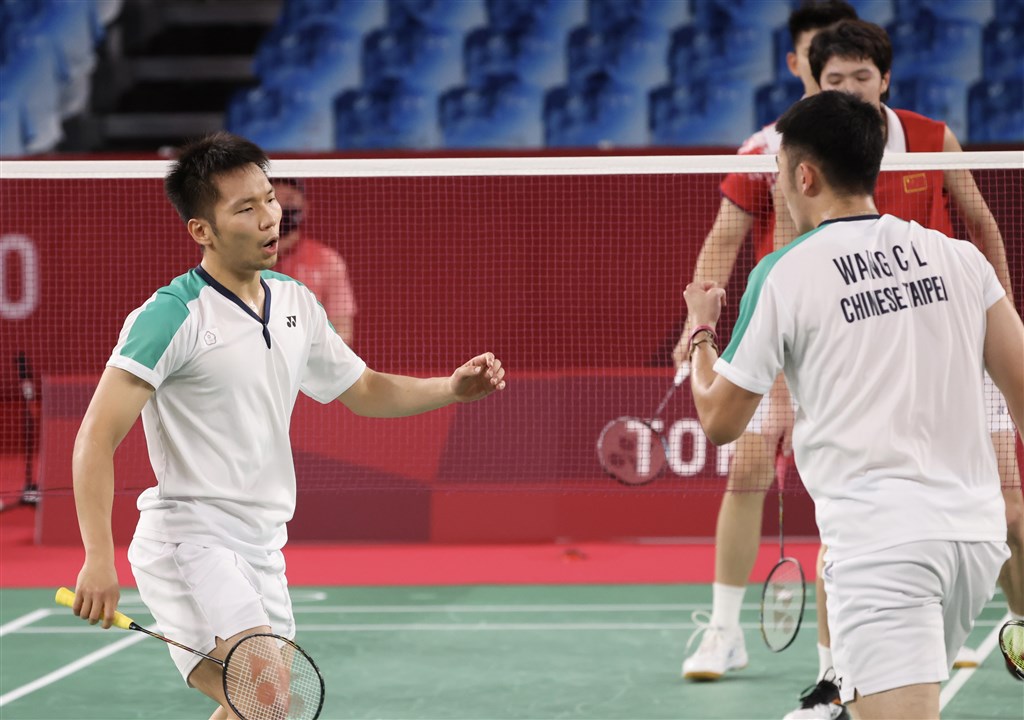 Taipei, Aug. 3 (CNA) Memes involving a Hawkeye challenge over the match point that sealed the victory of a Taiwanese badminton duo over their Chinese opponents in the men's doubles final at the Tokyo Olympics have gone viral online.
The memes depict a Hawkeye review of the match point for Lee Yang (李洋) and Wang Chi-lin (王齊麟), challenged by Li Junhui (李俊慧) and Liu Yuchen (劉雨辰) of China.
In the playback, the shuttlecock was seen to fall on the baseline with a line call that showed it "in" for the Taiwanese team, resulting in the duo's 21-18, 21-12 win.
The victory by the Taiwanese pair on July 31 is the first time Taiwan has ever won a spot on an Olympic podium for badminton.
Local designers and netizens have since played with the image, transforming the intersecting court lines into the letter "T" and the shuttlecock into the dot on the letter "i," to form the word "Taiwan."
The "Taiwan In" memes have been quickly adopted by local businesses and turned into images on masks, towels and T-shirts.
Even the Land Bank of Taiwan (LBT), which sponsors the players, announced on Monday that it is working on a new credit card featuring that image once intellectual property issues relating to the design are resolved.
"I think it is an amazing design idea as it involves a brilliant political metaphor that shows Taiwanese remain resilient against challenges from China," said sports fan and former advertising worker Justin Teng (鄧心勝).
At the Olympics, Taiwan has to compete under the name Chinese Taipei, and during gold medal presentations the flag raised is not the national flag but rather the Olympic flag which is white with Olympic rings and a plum blossom design.
In addition, the music played is Taiwan's traditional flag-raising song, not the country's national anthem.
Those conventions were the result of an agreement reached between Taipei and the International Olympic Committee (IOC) in 1981 that allowed Taiwan to participate in the Olympics, getting around Beijing's opposition to Taiwan competing under its official name, the Republic of China.
View All