Taiwan to begin 2nd Moderna vaccine jabs for eligible groups soon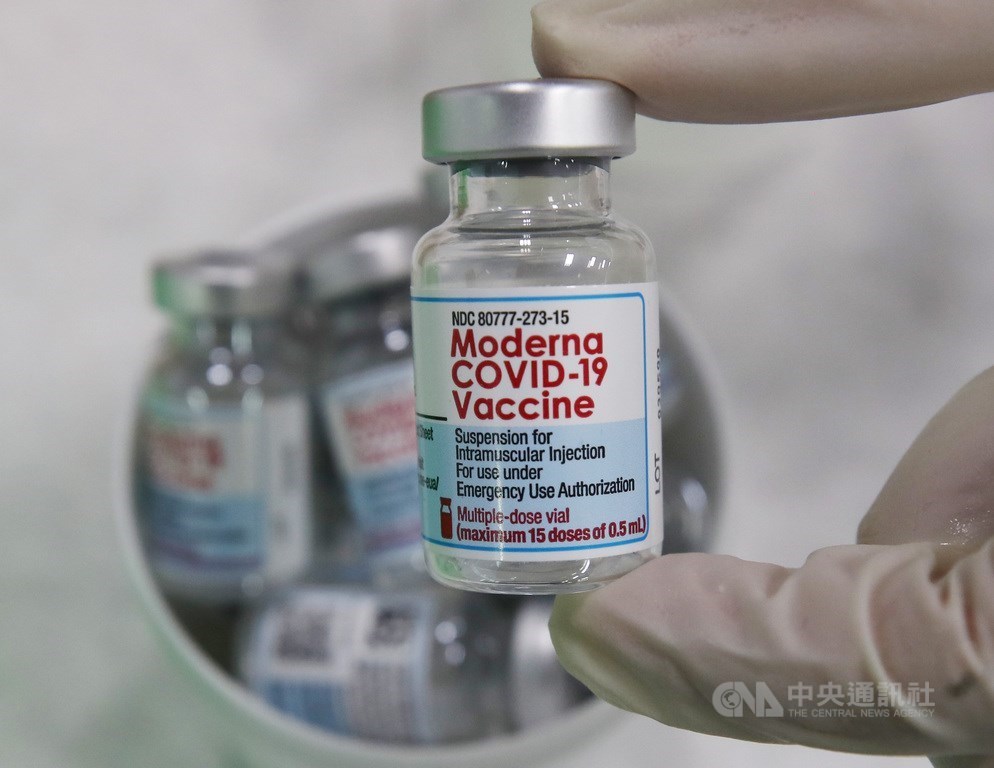 Taipei, Aug. 2 (CNA) Taiwan will begin to offer second Moderna COVID-19 vaccine jabs for pregnant women and people in the top three vaccination priority groups soon, the Central Epidemic Command Center (CECC) said Monday.
About 70,000 medical personnel, pregnant women, epidemic prevention workers and those in other COVID-19 high-risk jobs will be able to receive their second Moderna vaccine jab soon, Health Minister Chen Shih-chung (陳時中) said at a press briefing.
Chen's statement came after Taiwan re-launched its online COVID-19 vaccination system last week following a temporary halt on July 19 to allow people to sign up for their second Moderna vaccine jab.
During the press event, Chen said the CECC also has plans to allow seniors aged above 65 and those who suffer from rare or serious illnesses or injuries to make appointments for their first Moderna vaccine jab.
It is estimated about 70,000 people aged over 65 and 420,000 people with special health conditions will be eligible, he added.
Based on the center's statistics on Sunday, Taiwan currently has about 560,000 doses of Moderna and 1 million doses of AstraZeneca vaccines left in its inventory.
As to when the Moderna vaccine rollout will be expanded to enable people over 50 to get their first jab, Chen said that will depend on how many doses are left after people have make appointments for the Moderna jab following the latest round of registrations.