Meteor showers, bright planets to light up summer sky: museum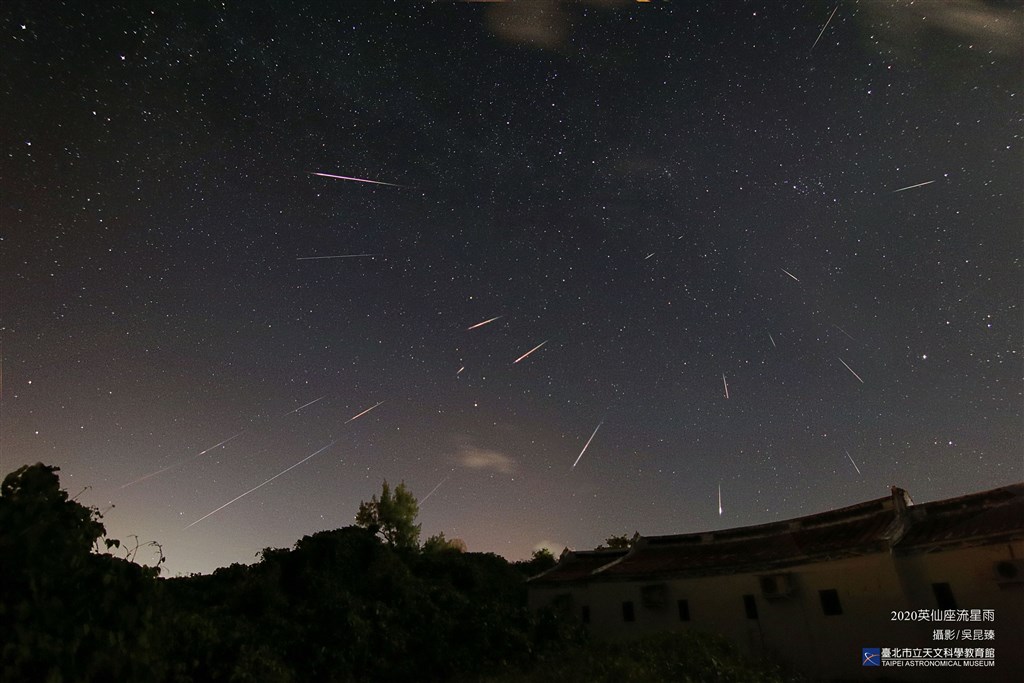 Taipei, July 28 (CNA) Astronomy buffs in Taiwan can expect a month of exciting celestial events, including two meteor showers and ideal conditions for two planet viewings, starting July 30, the Taipei Astronomical Museum said Wednesday.
Sky watchers can start with the Southern Delta Aquariid shower, which will peak two days later, the museum said.
The meteor shower, which could produce up to 25 meteors per hour, can be seen in skies to the southeast after 8 p.m., it said.
Next is the Perseid meteor shower, one of the three most prolific meteor showers of the year, along with the Quadrantids in January and Geminids in December.
Weather permitting, the Perseids could produce nearly 100 shooting stars an hour, with the best time to catch them starting around 10 p.m. on Aug. 12, according to the museum.
In addition, the planets of Saturn and Jupiter will both reach their brightest points of the year in August, when they come closest to Earth, in a position called "opposition."
A planet is at opposition when it lines up with the sun, with the Earth in between.
Saturn and Jupiter will be at opposition on Aug. 2 and Aug. 20, respectively, the museum said.
All the celestial events will be visible with the naked eye, and live streams can be seen on the museum's YouTube channel at https://www.youtube.com/channel/UCSZYfZhpHUnpGGdgUhiYEEw