CORONAVIRUS
/
Taiwan reports 25 new COVID-19 cases, five deaths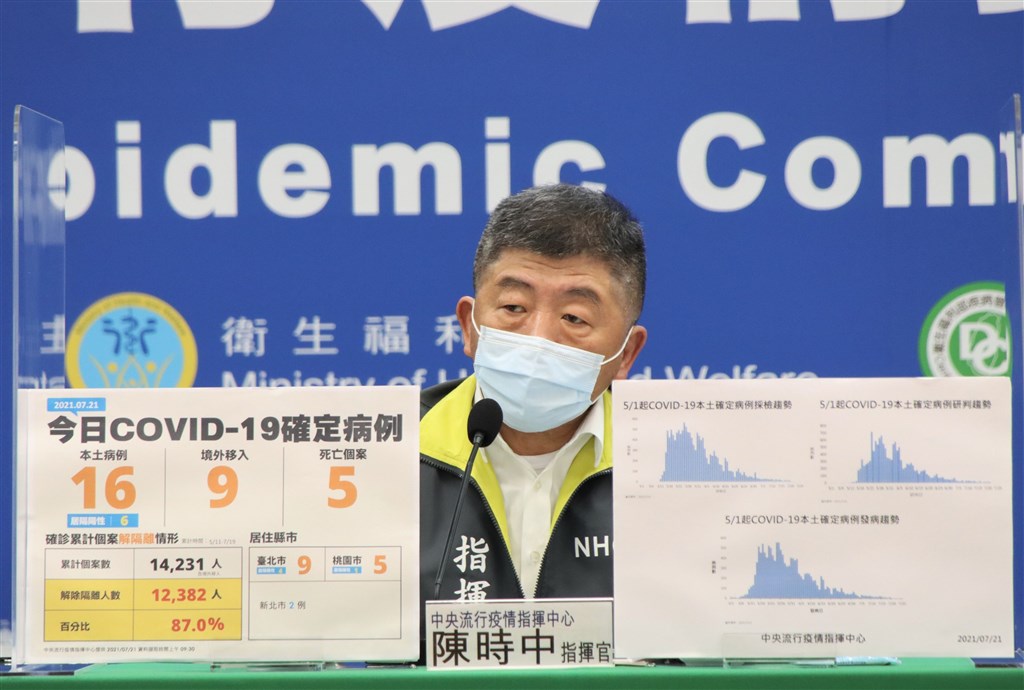 Update: Taiwan reports 25 new COVID-19 cases, latest on vaccine appointments
Taipei, July 21 (CNA) Taiwan on Wednesday reported 25 new cases of COVID-19, 16 transmitted domestically and nine contracted overseas, as well as five deaths from the disease, according to the Central Epidemic Command Center (CECC).
Of the domestic transmissions, nine were reported in Taipei, five in Taoyuan and two in New Taipei.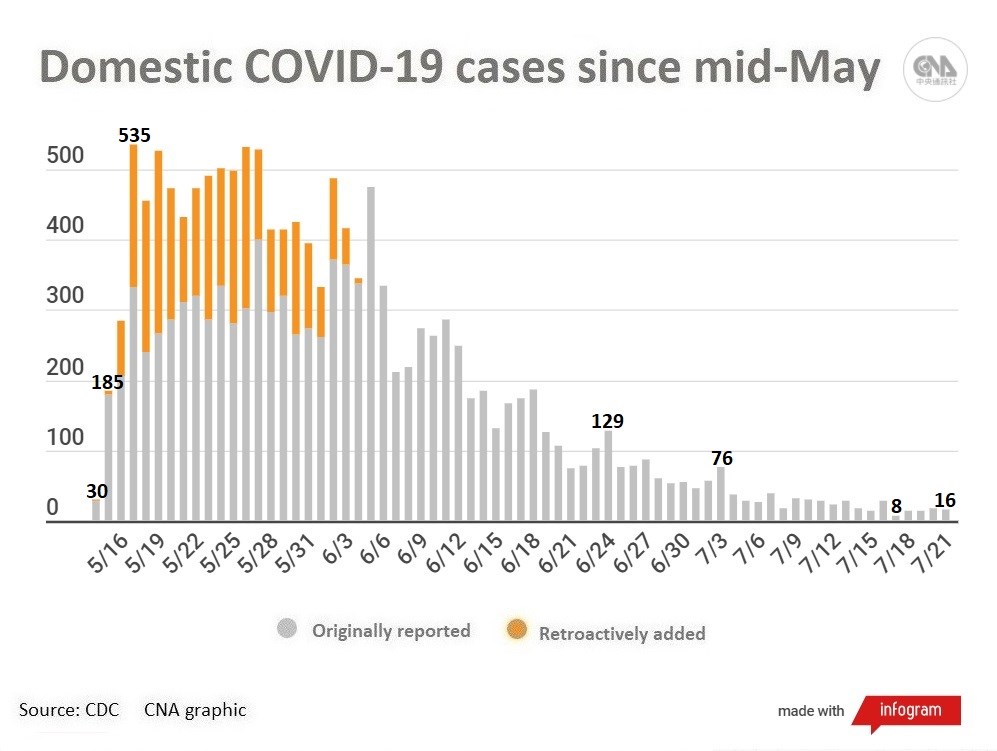 The new cases bring the total in the country to 15,478, of which 14,011 are domestic infections reported since May 15, when the country first recorded more than 100 COVID-19 cases in a single day.
The five deaths reported Wednesday were two women and three men, in their 50s to 90s, who passed away between July 15 and July 19, according to the CECC.
To date, 778 people have died of COVID-19 in Taiwan, including 766 since May 15.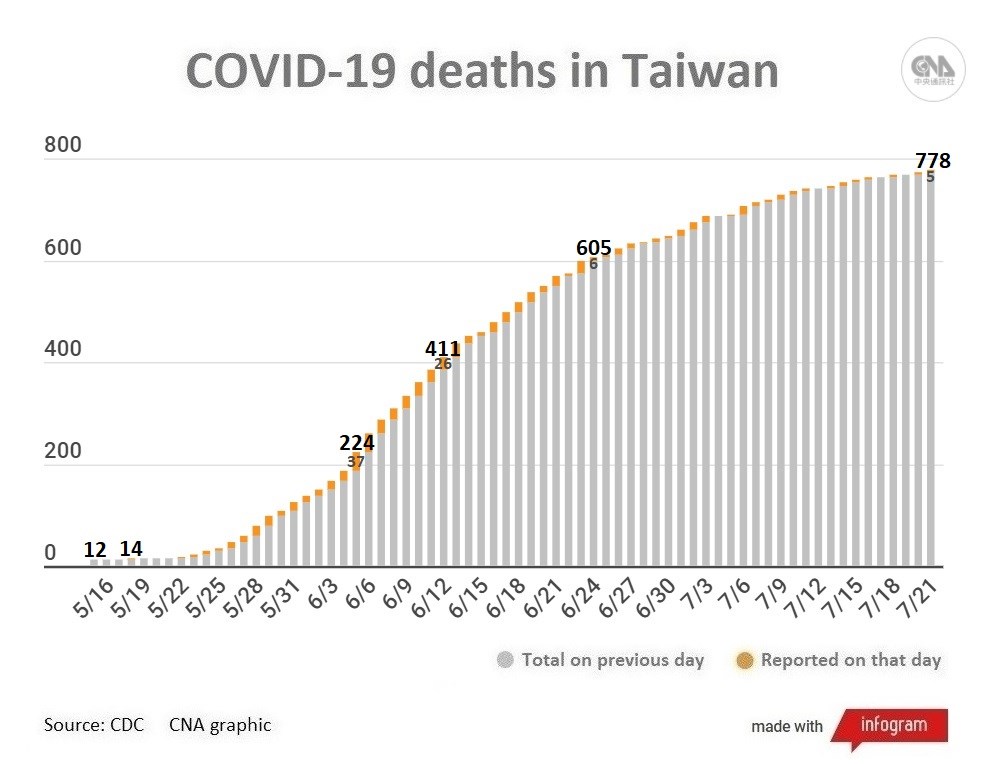 Recent cases
July 20: Taiwan reports 24 new COVID-19 cases, lowering of alert level 'likely'
July 19: Taiwan reports 21 new COVID cases, restrictions to be lifted gradually
July 18: Taiwan adds 15 new domestic COVID-19 cases, but says trend stable
July 17: CECC to mull lowering Level 3 alert after fall in COVID-19 cases
July 16: COVID-19 trend moving in positive direction despite fluctuations
View All