CORONAVIRUS
/
Newly vaccinated in U.S., Taiwanese woman gets COVID-19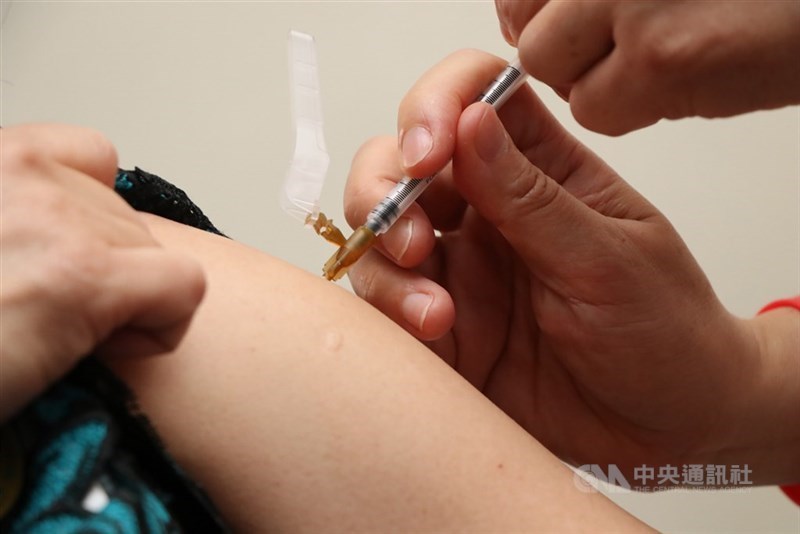 Taipei, July 18 (CNA) One of the imported cases of COVID-19 reported by Taiwan on Sunday involved a Taiwanese woman who had received two doses of the Pfizer-BioNTech (BNT) vaccine in the United States, according to the Central Epidemic Command Center (CECC).
The woman, in her 50s, got vaccine jabs in mid-June and mid-July in the U.S. but tested positive after returning to Taiwan on July 16, according to the CECC.
She had a sore throat, runny nose and some dizziness, the CECC said.
Even people who have received two shots of a two-dose COVID-19 vaccine are not necessarily fully protected from an infection, Health and Welfare Minister Chen Shih-chung (陳時中), who heads the CECC, said at a CECC news briefing.
Clinical trial results show that several brands of COVID-19 vaccines are 94-95 percent effective at preventing infections after two vaccine doses, Chen said, but their biggest benefit is their ability to prevent death and hospitalization.
Lo Yi-chun (羅一鈞), deputy director-general of Taiwan's CDC, said people who travel abroad to get vaccinated should particularly take precautions to protect themselves to avoid contracting the virus in other countries.
Previously, two imported cases related to the Delta variant reported July 16 were two Taiwan nationals who received one dose of the Moderna vaccine in the United Kingdom and two doses of the Pfizer-BNT vaccine in the United States, respectively, according to Lo.
Meanwhile, a U.S. man, in his 50s, who got two shots of the Pfizer-BNT vaccine in January and February was confirmed on July 16 as having the virus, Lo said.
While some people who are fully vaccinated still get the disease, in the case of the woman, she had not met the U.S. Centers for Disease Control (CDC) standard for being fully vaccinated by the time she entered Taiwan.
The U.S. CDC said people are not considered fully vaccinated until two weeks after their second shot in a two-dose series.
View All