CORONAVIRUS
/
CECC to mull lowering Level 3 alert after fall in COVID-19 cases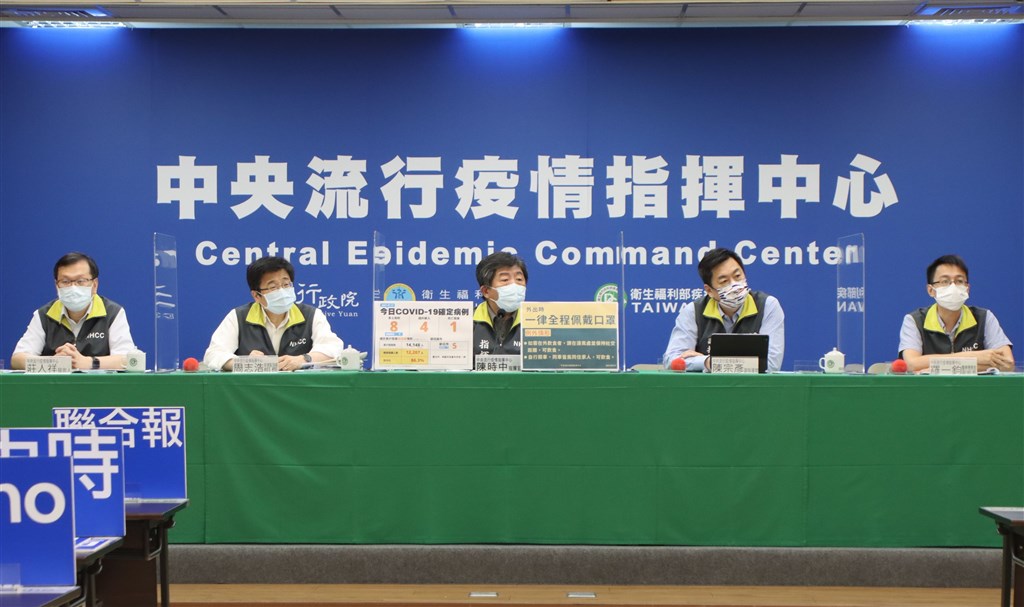 Taipei, July 17 (CNA) Taiwan on Saturday reported eight new domestic cases of COVID-19, the lowest case number recorded in a single day since a nationwide Level 3 alert was declared in mid-May, according to the Central Epidemic Command Center (CECC).
If the coronavirus curve continues to flatten, there is a high possibility that the Level 3 alert will be lowered after it expires on July 26, Health Minister Chen Shih-chung (陳時中), who also heads the CECC, said at a press briefing.
With that in mind, the CECC will begin preparations next week for further relaxations of the restrictions, Chen said.
The current Level 3 alert out of a four-tier system, which has amounted to a soft lockdown, was imposed after a surge in COVID-19 cases in Taiwan.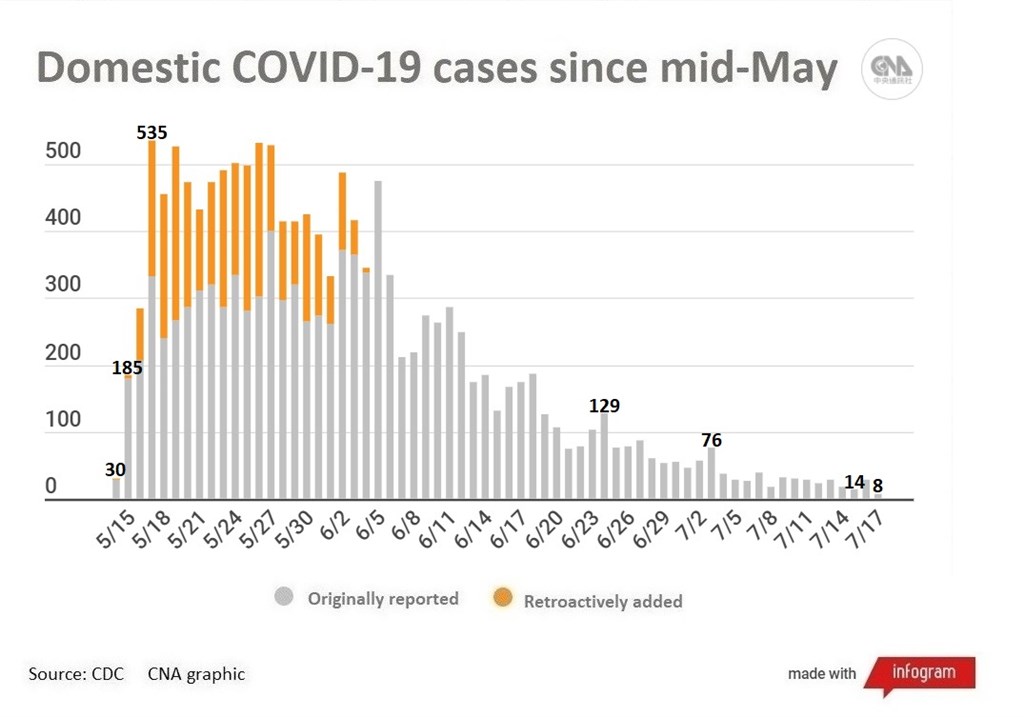 If the COVID-19 alert is lowered to a Level 2, a ban on indoor gatherings of more than four people and outdoor gatherings of more than nine people will likely be lifted, according to the CECC's guidelines first issued in May.
Under such circumstances, however, large-scale indoor and outdoor events -- those with more than 100 and 500 people, respectively -- may still be prohibited.
In addition, wearing face masks in public may no longer be mandatory, except at crowded places where social distancing cannot be observed, according to the guidelines.
One key issue will be on-site dining. Local governments, which have so far been hesitant to follow the CECC's decision to allow dining in restaurants starting on July 13, may agree to allow the practice.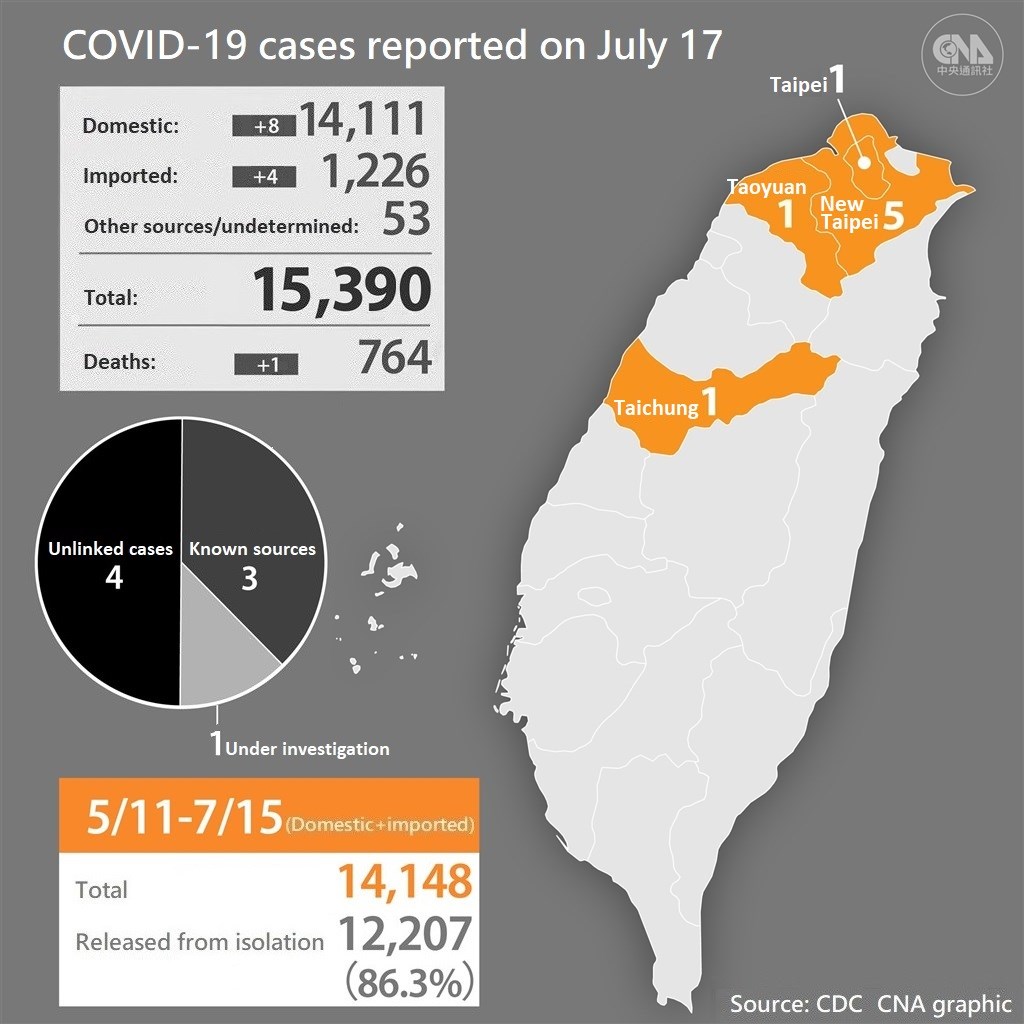 Among the new domestic cases registered Saturday, five were reported in New Taipei, while Taipei, Taoyuan and Taichung cities each recorded one case, the CECC said.
The source of infection in four of the cases could not be determined and one case was still being investigated, Chen said.
The new cases bring the total in the country to 15,390, of which 13,947 are domestic infections reported since May 15, when the country first recorded more than 100 COVID-19 cases in a single day.
Also on Saturday, Taiwan confirmed four new imported COVID-19 cases and one death, involving a man in his 60s, who passed away on July 15, the CECC said.
To date, 764 people in Taiwan have died of COVID-19, including 752 since May 15, with an overall case fatality rate of about 5.4 percent for the domestic cases over the past two months.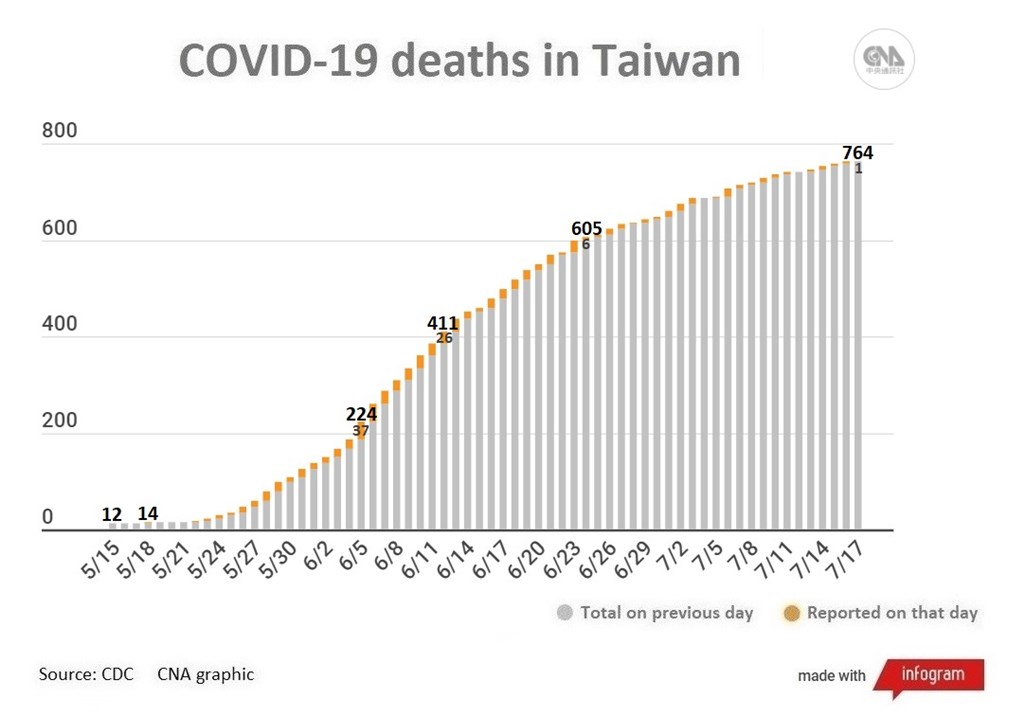 Most of the cases prior to the recent outbreak were infections contracted by people overseas before entering Taiwan.
View All