CORONAVIRUS
/
COVID-19 vaccine platform open for all adults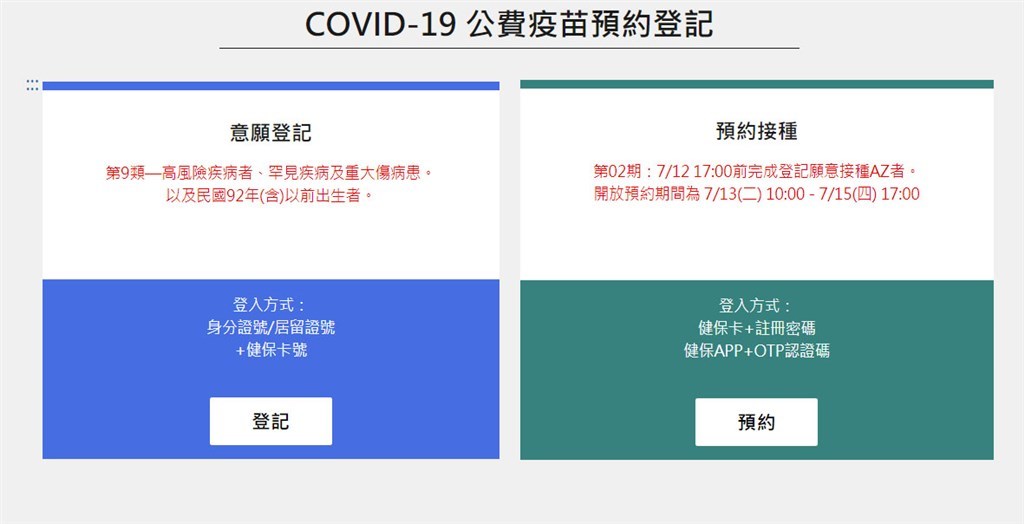 Taipei, July 13 (CNA) All Taiwanese nationals and residents born in or before 2003 can now use the nationwide COVID-19 vaccine appointment system to choose the brand of vaccine they wish to take and where they want to take it, the Central Epidemic Command Center (CECC) said on Tuesday.
People need their national ID number or residence permit number, as well as their National Health Insurance (NHI) card number, to log into the system, according to the CECC.
When the vaccine supply is adequate, people will begin to receive text messages informing them that they can make an official appointment, the CECC said.
Prior to Tuesday, the system was available only to people over 18 who suffer from rare or serious illnesses or injuries and people aged 50 or older.
People in these two groups who indicated a preference for the AstraZeneca vaccine will begin to receive texts telling them to make an appointment on Tuesday, the CECC said.
Those who only accept the Moderna vaccine will have to wait at least three weeks before appointment slots become available, according to the CECC.
Appointments can be made through the same website or the NHI app (iOS, Android), or by going to a convenience store, pharmacy or district health center that works with the NHI.
How to register: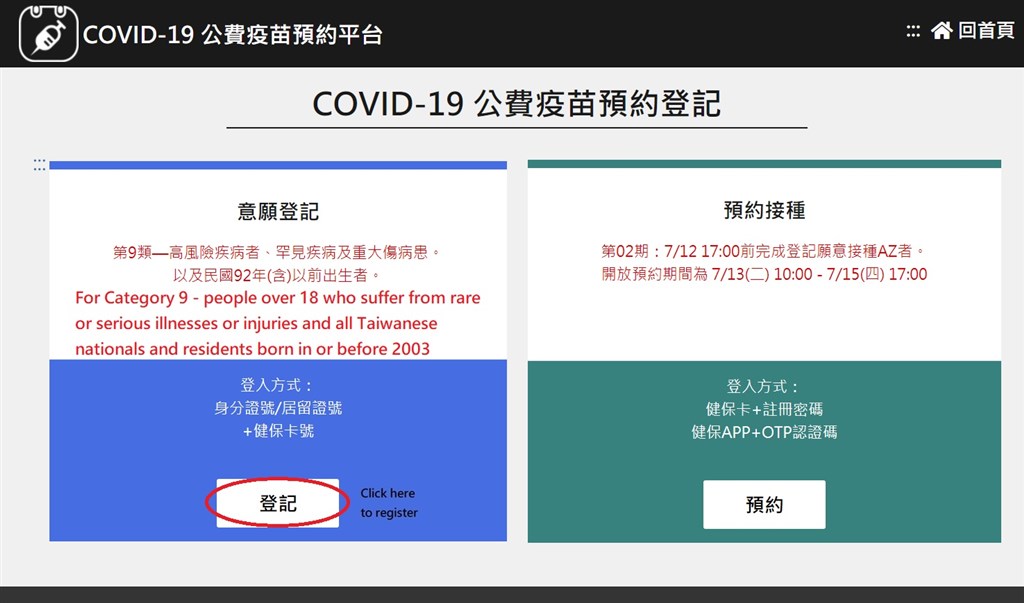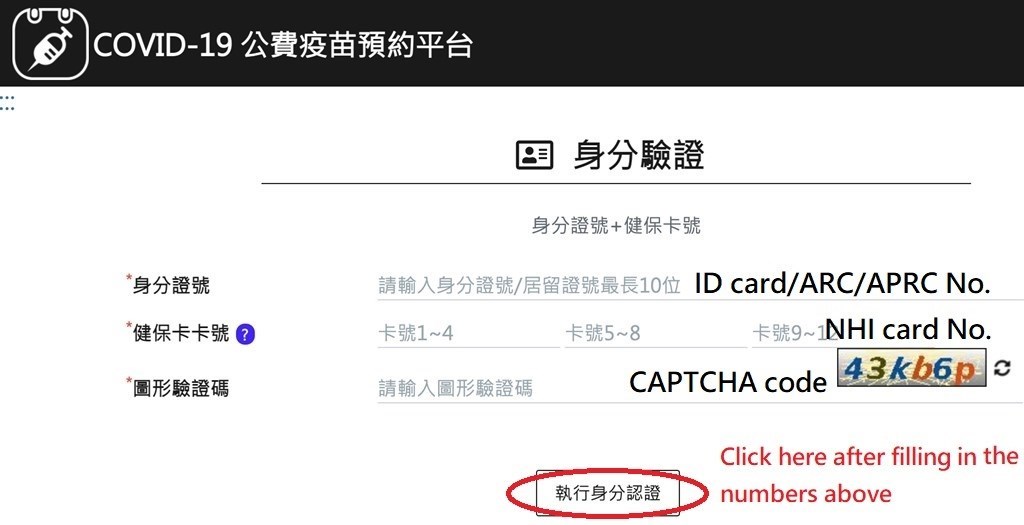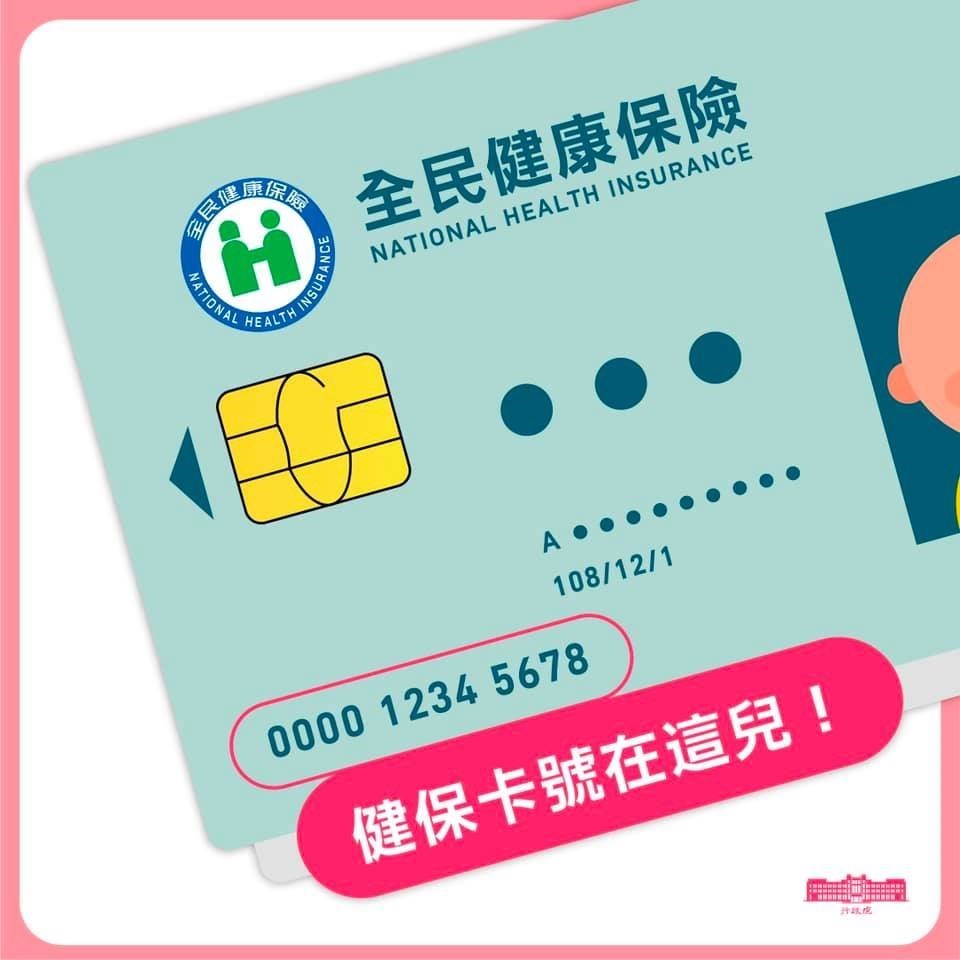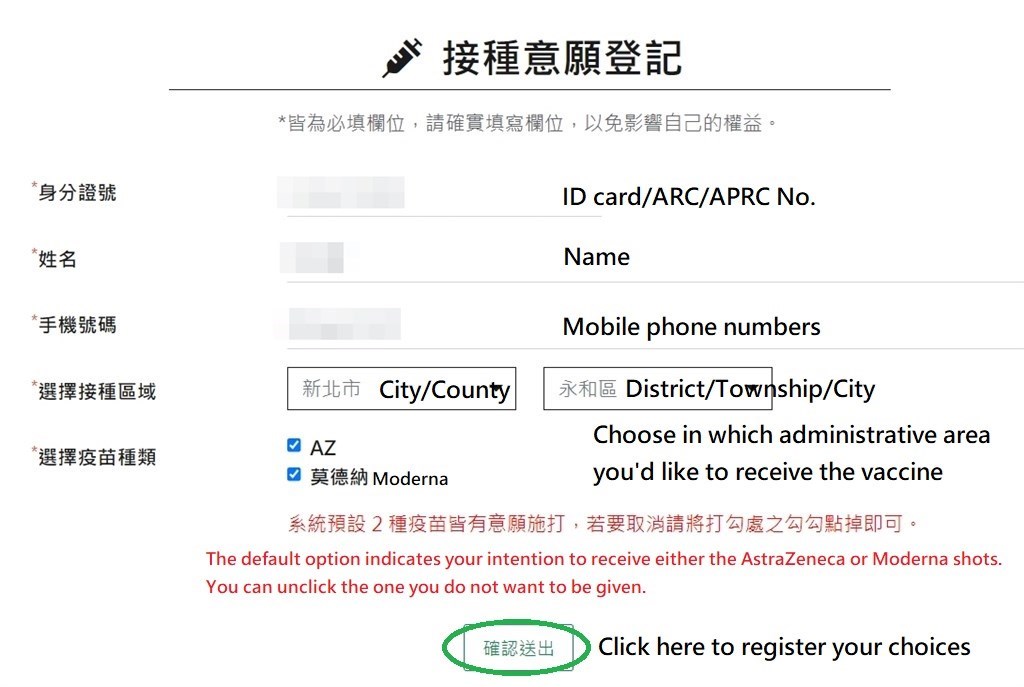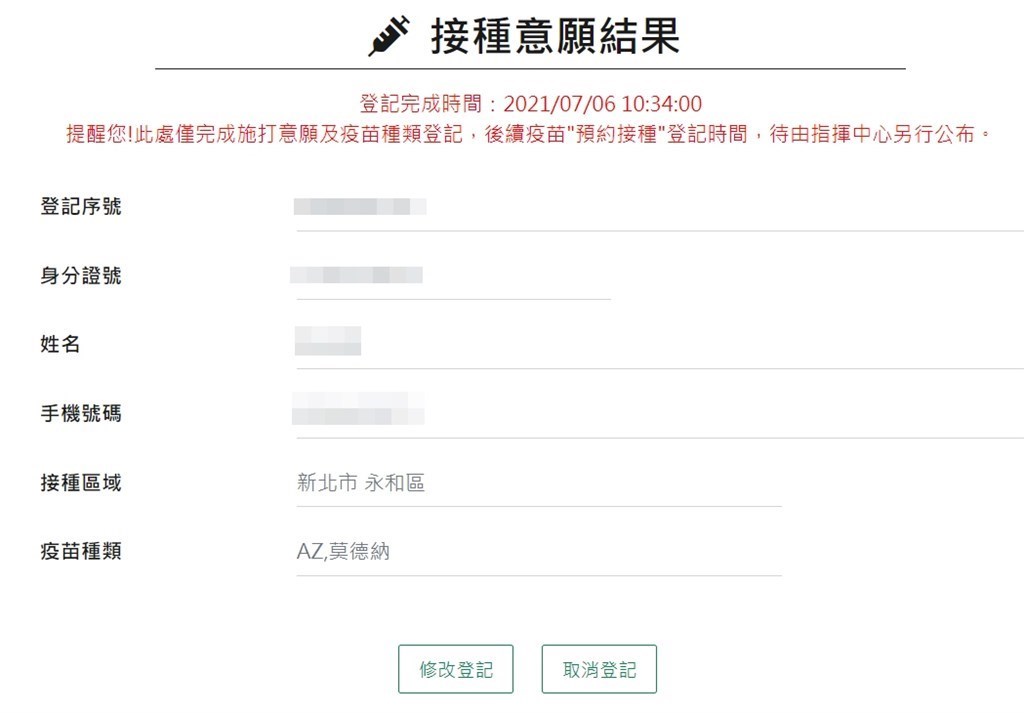 For instructions in Vietnamese, Indonesian and Thai:
*MOL guide shows migrant workers how to register for COVID-19 vaccine
View All