CORONAVIRUS
/
Tzu Chi signs deal to procure Pfizer-BioNTech vaccines for Taiwan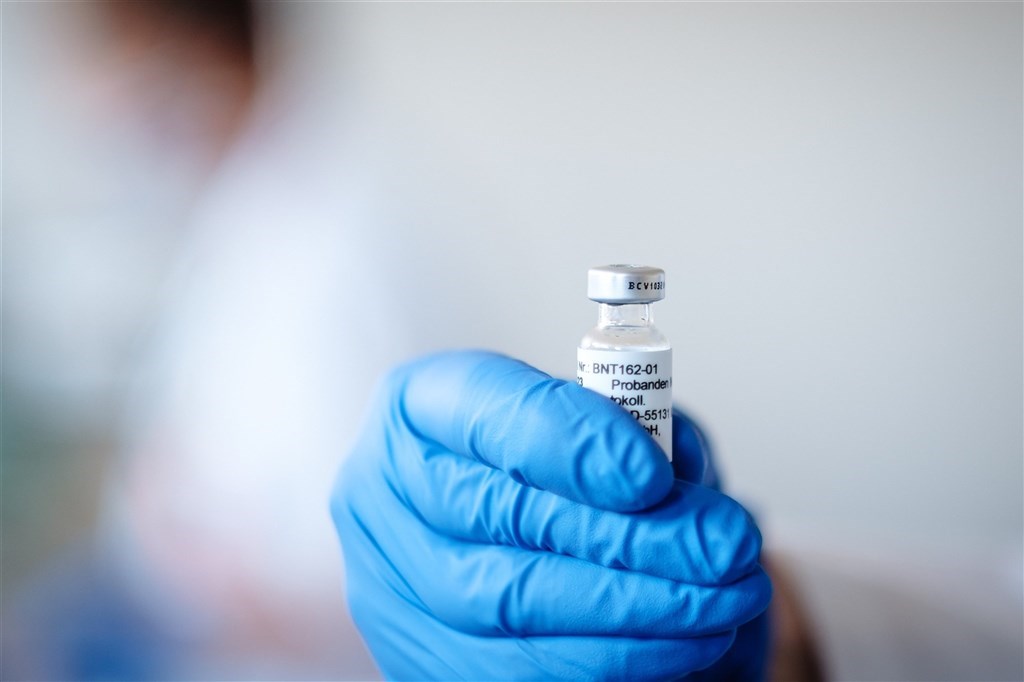 Taipei, July 10 (CNA) Tzu Chi Foundation said Saturday it has signed an agreement with the government to represent Taiwan in negotiations to purchase up to 5 million doses of the Pfizer-BioNTech COVID-19 vaccine.
In a statement, the Buddhist humanitarian organization said the deal was struck on Friday and it will now seek to acquire the vaccines from Germany then donate them to the government upon delivery to Taiwan.
The foundation, one of Taiwan's major Buddhist groups, submitted a proposal on June 23 to procure 5 million doses of Pfizer vaccines for the country, saying speedier vaccination would expedite a return to normal and the revival of economic activities.
The proposal was made two days before the government formally signed agreements to allow TSMC and Hon Hai's YongLin Charity and Education Foundation to represent Taiwan in negotiations to obtain up to 10 million doses of the Pfizer vaccine, as the government was having difficulty reaching a deal with the German manufacturer.
According to Taiwan's government, it was close to securing 5 million Pfizer vaccines earlier this year, but the deal fell through due to China's interference.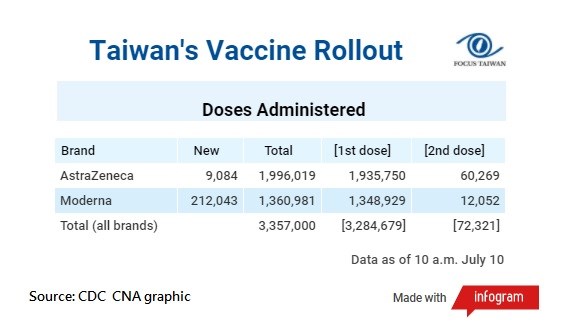 On Saturday, Cabinet spokesman Lo Ping-cheng (羅秉成) said the government appreciates what Tzu Chi is doing for Taiwan, and that it looks forward to receiving the vaccine donation from the foundation.
Lo also confirmed that the government had sealed the procurement deal with Tzu Chi on Friday.
To date, Taiwan has taken delivery of about 7 million doses of AstraZeneca and Moderna vaccines from Japan, the United States, and vaccine manufacturers, and via the global vaccine sharing initiative COVAX.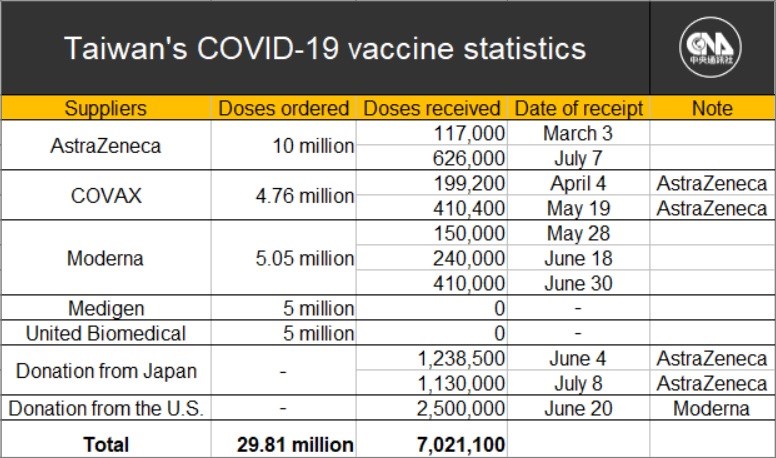 View All