CORONAVIRUS
/
Pingtung residents donate 1,000 goggles to medical workers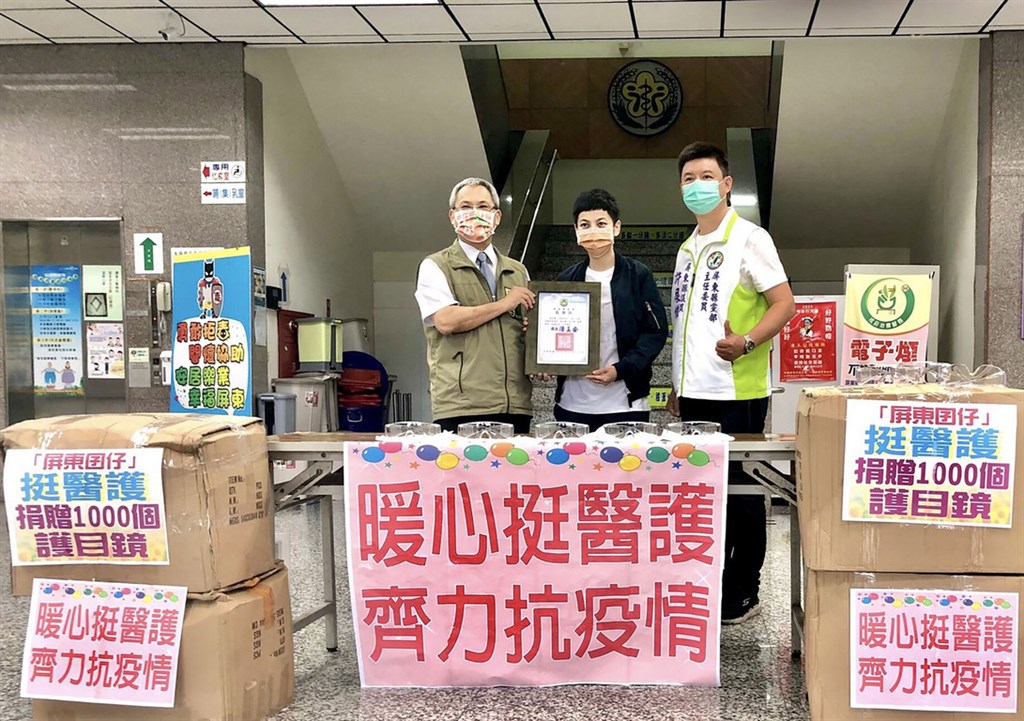 Taipei, June 27 (CNA) About 50 Pingtung residents organized an online fundraiser recently, collecting NT$55,000 (US$1,987) to buy 1,000 goggles for medical workers in the county to help with COVID-19 disease control.
The group, who only identified themselves as "Children of Pingtung," donated the goggles to the county's public health bureau on June 23 through the help of Democratic Progressive Party county councilor Hsu Chan-wei (許展維).
Hsu said the idea for the fundraiser was proposed by members of the Hung (洪) Family in Wandan Township, after a family chat on how to better support local medical workers.
The family then reached out to their relatives as well as students and teachers from local schools, raising enough money for 1,000 goggles within just a few days.
"NT$55,000 is not a huge amount of money, as any businessperson can make such a donation," Hsu said.
"This offer is valuable because it is an accumulation of NT$100s, NT$500s or NT$1,000s from more than 50 people," he said.
The family wants to remain low key for their good deeds, according to Hsu, and that's why the name of "Children of Pingtung" was used because they do not want to use either their family name or the township they come from.
The Hungs explained that the level of support they have had already exceeded their own family and the township, which is why it is best to just call them children of the county, Hsu said.
View All