CORONAVIRUS
/
People with adverse reactions to COVID vaccine urged to seek treatment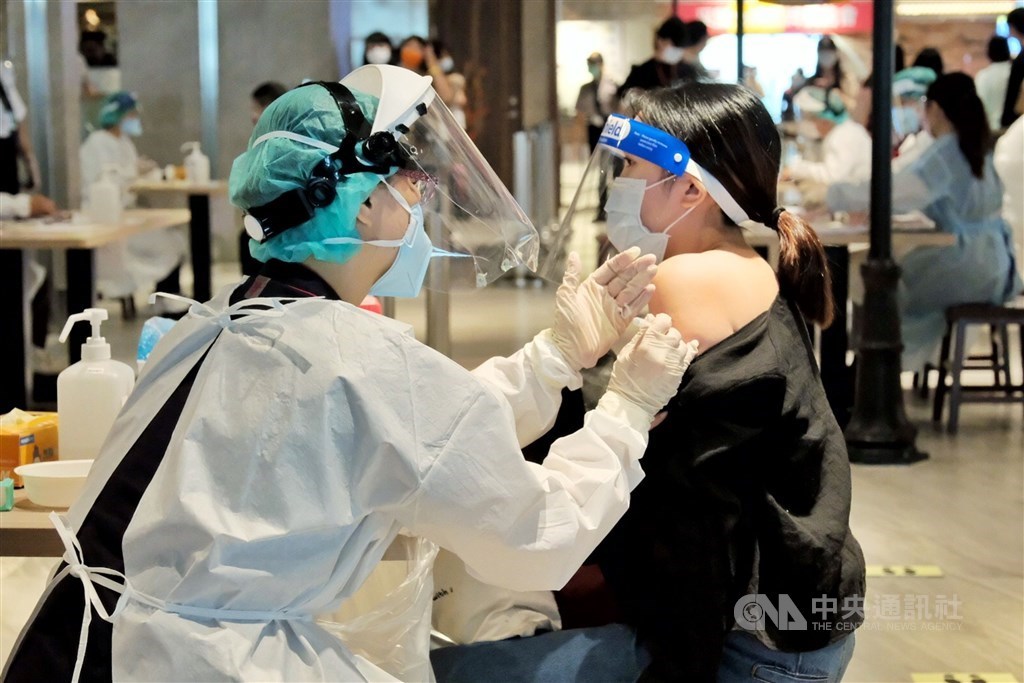 Taipei, June 23 (CNA) Anyone who experiences adverse skin reactions after receiving a vaccine shot against the COVID-19 disease should seek medical advice, a doctor urged on Wednesday.
If after being vaccinated, people develop allergic skin reactions such as rash, urticaria, swollen lips or face, or a burning sensation, they should see a doctor, urged Tsai Chang-yu (蔡長祐), head of the department of dermatology at Taipei-based ShuTien Clinic.
As the government steps up its vaccine rollout across Taiwan, there have been more reports of adverse reactions, apart from common reactions that include vaccine-induced fever, headache and soreness at the site of injection.
Different types of vaccines can trigger different skin reactions in recipients, Tsai noted.
Citing the latest research by a British team and published in the Lancet in April, Tsai said, it was found that from December 2020 - March 2021, about 620,000 people who received the first dose of the AstraZeneca vaccine or the second dose of the Pfizer-BioNTech vaccine, developed dermatologic reactions like redness, swelling, tenderness, itchiness, a burning sensation, bruises and swollen armpit glands.
The research showed that around 71.9 percent of the individuals exhibited such symptoms on their skin after the first dose of the Pfizer vaccine, while 68.5 percent did so after the second dose of the vaccine, according to Tsai, who said 58.7 percent who had the first AstraZeneca dose suffered from skin conditions.
Most of the individuals with dermatologic reactions were women and those below 55 years of age, with tenderness the most common sign which disappears within two days of the vaccination, he explained, adding that redness and a burning sensation on the skin, swollen lips and face occur only on a small number of people allergic to vaccines.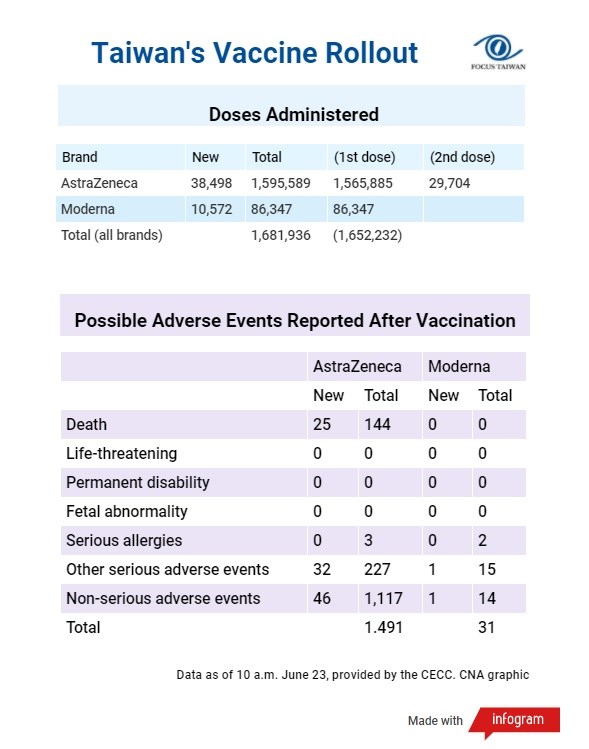 Citing an article published in April in the Journal of the American Academy of Dermatology that recorded 414 cutaneous reactions to mRNA COVID-19 vaccines from Moderna (83 percent) and Pfizer (17 percent), Tsai said delayed large local reactions were most common, followed by local injection site reactions, urticarial eruptions, and morbilliform eruptions.
Delayed injection site reactions within seven or eight days, also called "COVID arms," are unique to those who receive the mRNA vaccine, which normally resolves within four days of vaccination, Tsai mentioned.
This symptom may reoccur more quickly in individuals after the second dose, but it also resolves more quickly, he said.
About 85-90 percent of such dermatologic conditions occur in women, with 92-94 percent of them having received at least the first dose of the Moderna vaccine, he added.
View All