CORONAVIRUS
/
COVID test now required for vendors in Greater Taipei wholesale vegetable markets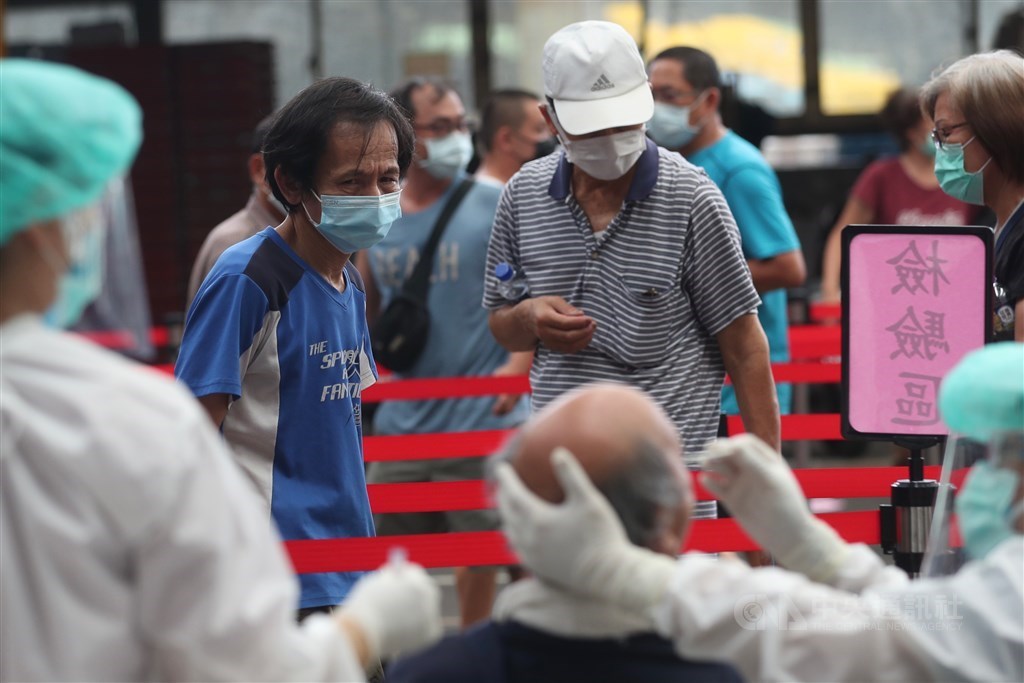 Taipei, June 23 (CNA) Employees and vendors at wholesale vegetable markets in Taipei and New Taipei will be required to present a negative COVID-19 test before they could enter, the Central Epidemic Command Center (CECC) said Wednesday, after a cluster infection ballooned at one of the markets.
Starting Thursday, COVID-19 testing stations will be set up near the markets in the two cities, and a negative test obtained no earlier than June 20 must be produced by employees and vendors before they are allowed to enter, Health Minister Chen Shih-chung (陳時中) said a CECC news briefing.
To ensure greater accuracy, Chen, who heads the CECC said that he suggested that only polymerase chain reaction (PCR) tests for COVID-19 be offered at the stations.
The new regulation was imposed after the Taipei City government reported Tuesday that a COVID-19 cluster at one of the wholesale markets in the city had spiked to 54 cases.
According to Taipei Agricultural Products Marketing Co. (TAPMC), one of the main companies that operate the markets, fruit and vegetable trucks usually arrive around noon to unload products, then contractors enter midnight to 2 a.m. and they start selling the produce at around 3 a.m. in auctions that often last until 7 a.m.
TAPMC General Manager Weng Chen-hsin (翁震炘) said that starting Thursday all contractors and vendors who frequent its markets in Taipei and New Taipei will be tested for COVID-19.
According to the CECC, those market workers who test negative for COVDI-19 will be vaccinated against the disease.
The CECC said it will also give vaccine priority to workers at wholesale markets in New Taipei and then Keelung and Taoyuan.
TAPMC, which runs the largest wholesale market and packaging center for fruit and vegetables in Taiwan, reported its first COVID-19 case on May 14.
The Taipei City government said that all 4,000 TAPMC employees, contractors and wholesalers will need to take rapid COVID-19 tests. As of Tuesday, the city government had set up eight screening stations near TAPMC's Second Fruits & Vegetables Wholesale Market and its First Fruits & Vegetables Wholesale Market.
Of the 3,200 people who had been tested for COVID-19 so far, 11 had positive results on the rapid tests, and four of them tested positive again on the PCR, Taipei Mayor Ko Wen-je (柯文哲) said Wednesday.
While the number of infections in the wholesale markets is not very high, an average 10,000 people from around Taiwan usually visit the two TAPMC markets each day, which complicates the COVID-19 prevention efforts, Ko said.
View All