CORONAVIRUS
/
Inspection of U.S. donated vaccines to be completed by June 28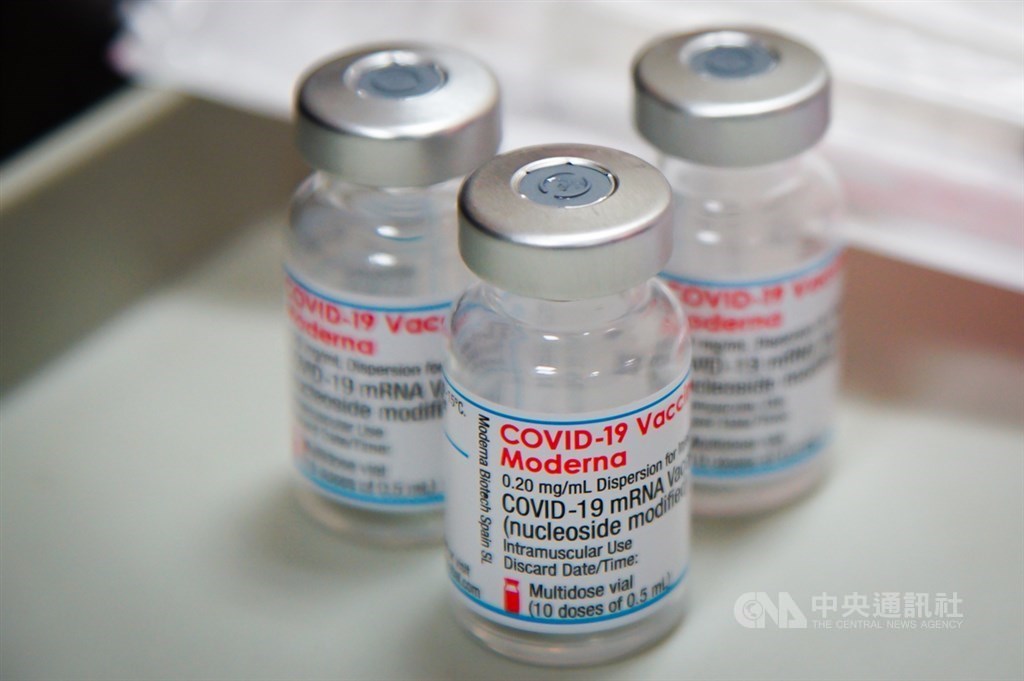 Taipei, June 21 (CNA) The inspection of 2.5 million Moderna COVID-19 vaccine doses that were donated by the United States government and arrived in Taiwan on Sunday may be completed by June 28, the Food and Drug Administration (FDA) said Monday.
The FDA, which conducts the inspection, said the exact number of Moderna vaccine doses that arrived a day earlier was 2,500,120, and came from three batches -- of 960,680 doses, 955,780 doses and 583,660 doses -- respectively, that are set to expire on Oct. 27, Nov. 2 and Nov. 7, according to the FDA.
It will randomly select 560 doses from each of the three batches and will carry out a number of tests to ensure their safety.
The testing process may be completed as early as June 28, after which distribution can begin, the FDA said in a statement.
The Moderna COVID-19 vaccine is packaged in multiple-dose form, with each vial containing 10 doses.
Two doses are needed for the vaccine to be effective, as clinical trials have shown a 94 percent efficacy rate 14 days after the second dose, according to the Central Epidemic Command Center (CECC).
Taiwan has signed contracts to purchase nearly 20 million COVID-19 vaccines from abroad, including 5.05 million doses of Moderna, 10 million of AstraZeneca, and 4.76 million doses of unspecified brands through the COVAX program.
It has also signed contracts to buy 10 million doses of vaccines from two Taiwanese companies.
To date, however, Taiwan has received fewer than 5 million doses of COVID-19 vaccines, even with the latest shipment from the U.S. and a recent donation of 1.24 million doses of AstraZeneca from Japan. It has a population of 23.5 million people.
View All