CORONAVIRUS
/
Kaohsiung reports first COVID-19 death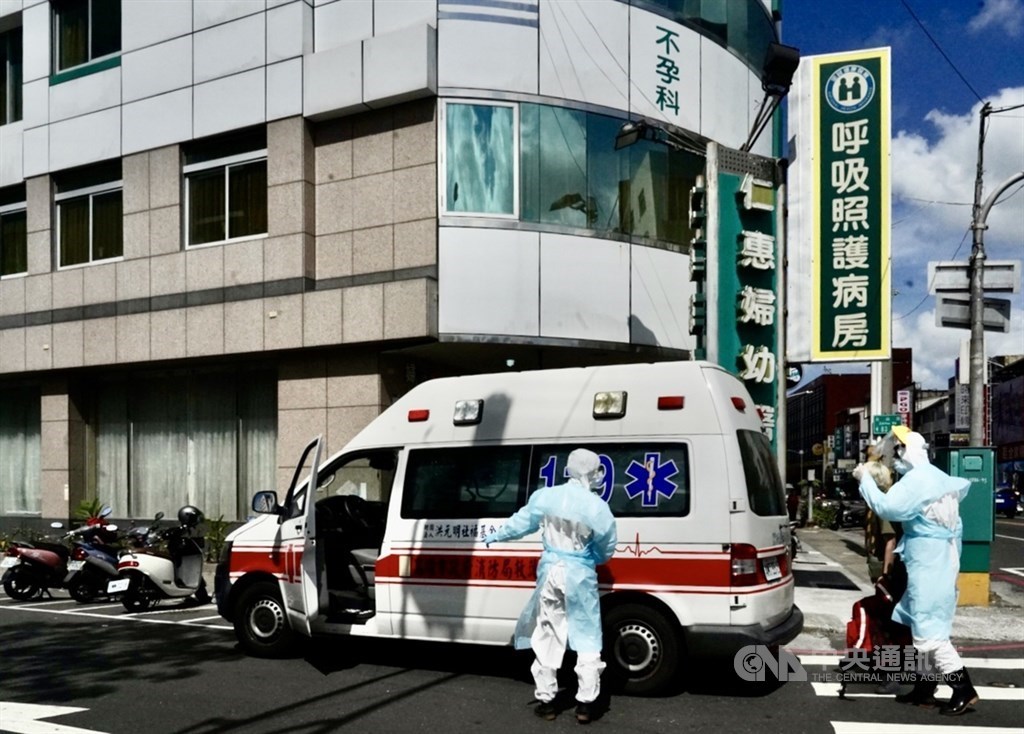 Kaohsiung, June 15 (CNA) The southern city of Kaohsiung has recorded its first COVID-19 death since the disease reached Taiwan early last year, the Central Epidemic Command Center (CECC) said Monday.
The patient, identified as case No. 2069, was a man in his 60s, who passed away Sunday. On May 8, he had visited Taipei's Wanhua District (萬華區), the epicenter of the domestic coronavirus outbreak, according to the CECC.
After returning to Kaohsiung, the man developed a sore throat and abnormal sense of smell on May 10, but he remained on the job as an administrator at Renhui Women's and Children's Hospital in the city's Fengshan District, the CECC said.
He also spent about 10 hours at a small illegal casino in Fengshan on May 12, and he was admitted to the hospital where he worked on May 17, the CECC said.
The man was confirmed the next day to have contracted the disease and was believed to have infected at least one nurse at the hospital before his death on June 13, as he had continued to work after he developed COVID-19 symptoms, according to the CECC.
In an effort to contain further spread of the disease, Kaohsiung health authorities later moved all the Renhui patients to other hospitals and initially tested some 327 people who had been identified as contacts in the case, the CECC said. The nurse was the only one who tested positive in that group, it said.
Another 700 people were later tested, after it was disclosed that the man had visited the casino in Fengshan, and 16 of them were found to be infected with the disease, the CECC said.
Kaohsiung Mayor Chen Chi-mai (陳其邁) had threatened to fine the man NT$ 300,000 for withholding crucial information about his movements, which Chen said had compromised the city's disease prevention measures.
On Tuesday, however, the city government said the fine will be dropped because the patient had died.
To date, Kaohsiung has recorded 62 COVID-19 cases and one death.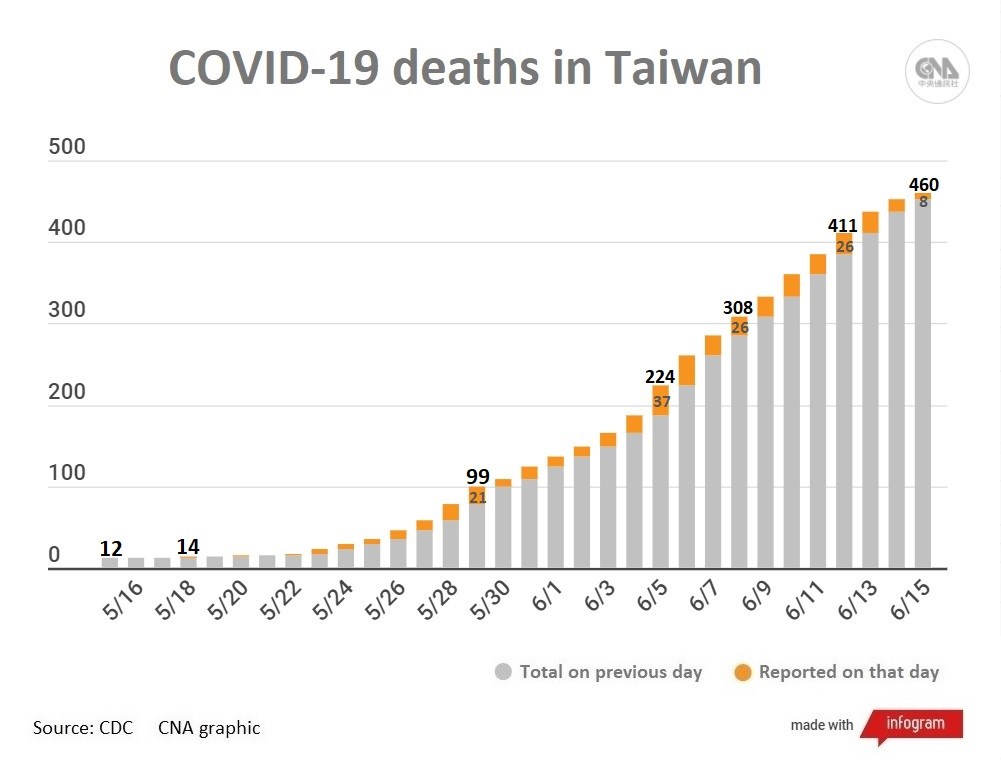 View All