CORONAVIRUS
/
Taiwan's Miaoli County to allow some migrants to go out, following backlash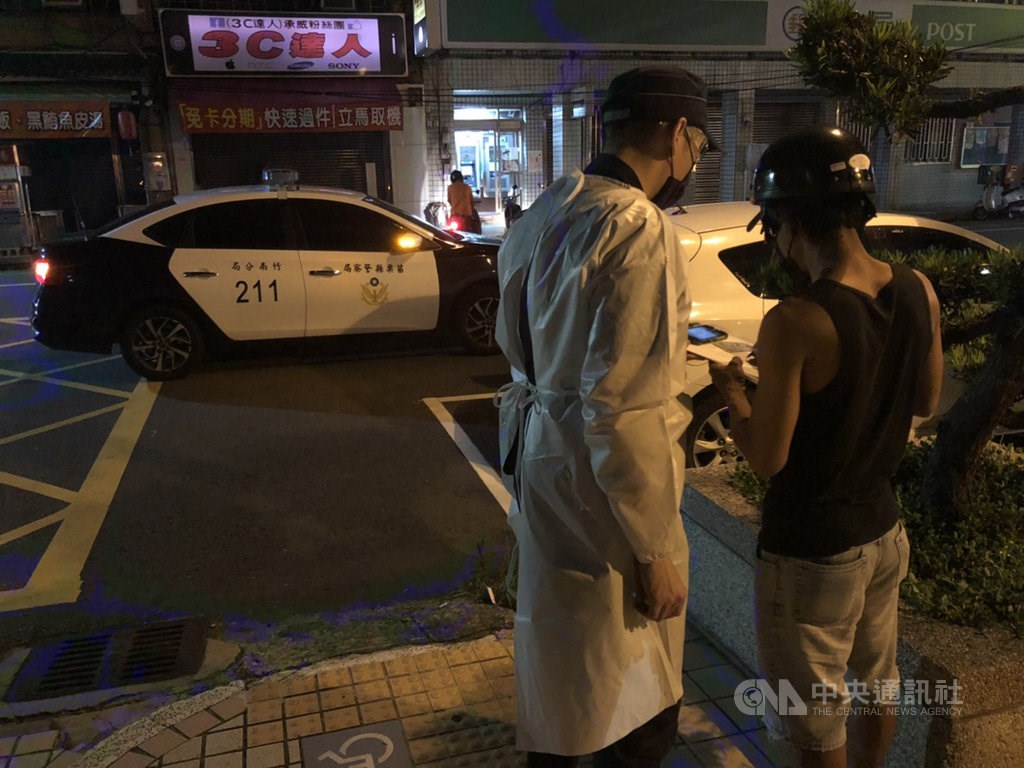 Taipei, June 10 (CNA) Taiwan's Miaoli County will partially relax its controversial stay-at-home order for migrant workers issued earlier this week in an attempt to contain the spread of COVID-19, with the local government now agreeing to allow those working as caregivers and domestic helpers to leave their homes, a city official said Thursday.
The county has been caught in the dilemma between disease prevention and human rights protection amid the COVID-19 crisis, said Peng Te-chun (彭德俊), director of its Labor and Youth Development Department.
However, considering that several cluster infections in the county involve mainly migrant workers in the electronics industry, not workers in the social welfare sector, the latter will now only be prohibited from non-essential outings, Peng said.
This means migrant social welfare workers, such as caregivers and domestic workers who usually live with those they look after and are at low risk of COVID-19 cluster infection, will be allowed to go out if there is a necessity, such as accompanying the elderly people whom they provide care for to doctor's appointments or to retrieve their prescription medicine, Peng said.
After three electronics companies in Miaoli reported COVID-19 clusters mainly involving migrant workers earlier this month, the county government on June 7 issued the order, prohibiting all migrants in the county from going outside, except for commuting to and from work.
The order had forbid migrant caregivers from going out to buy basic necessities for their employers.
The policy drew swift condemnation from several Taiwanese human rights advocacy groups.
The Taiwan Association for Human Rights on Wednesday called it "discriminatory," because while both foreign and Taiwanese employees of the electronics companies have tested positive in the COVID-19 clusters, only migrant workers have been banned from going outside.
Defending his stay-at-home policy for migrants, Miaoli Magistrate Hsu Yao-chang (徐耀昌) said on Thursday that the county government was forced to issue the order to curb the spread of COVID-19 in migrant worker clusters and to prevent a transmission of the virus in communities.
"If new cases, more deaths are reported, how could human rights protection be possible?" Hsu argued. Hsu said that to date, Miaoli has confirmed a total of 379 COVID-19 cases, and nearly 80 percent of which involved migrant workers.
Taiwan's central government epidemic-prevention measures only require those who had just arrived from abroad or who had contact with confirmed cases to be quarantined, without the right to leave their home or quarantine facility. It does not require everyone in a community with cluster infections, such as Taipei's Wanhua District, to be locked down.
On Thursday, the Central Epidemic Command Center (CECC) reported 43 news domestic COVID-19 cases in Miaoli, including 40 involving migrant workers, and three involving Taiwanese nationals.
Of the 43 new cases, 42 are linked to the clusters in three electronics and technology companies' factories in the county, while one is related to another biotech company, according to the county's health department.
However, a migrant workers' association and a youth group in Miaoli blasted the controversial policy at a news conference on Thursday, saying it not only lacks legal basis but can create panic among migrant workers.
They called on the county government to retract the policy to stop stigmatization and discrimination against migrant workers.
View All