CORONAVIRUS
/
Human rights group slams Miaoli stay-at-home order for migrant workers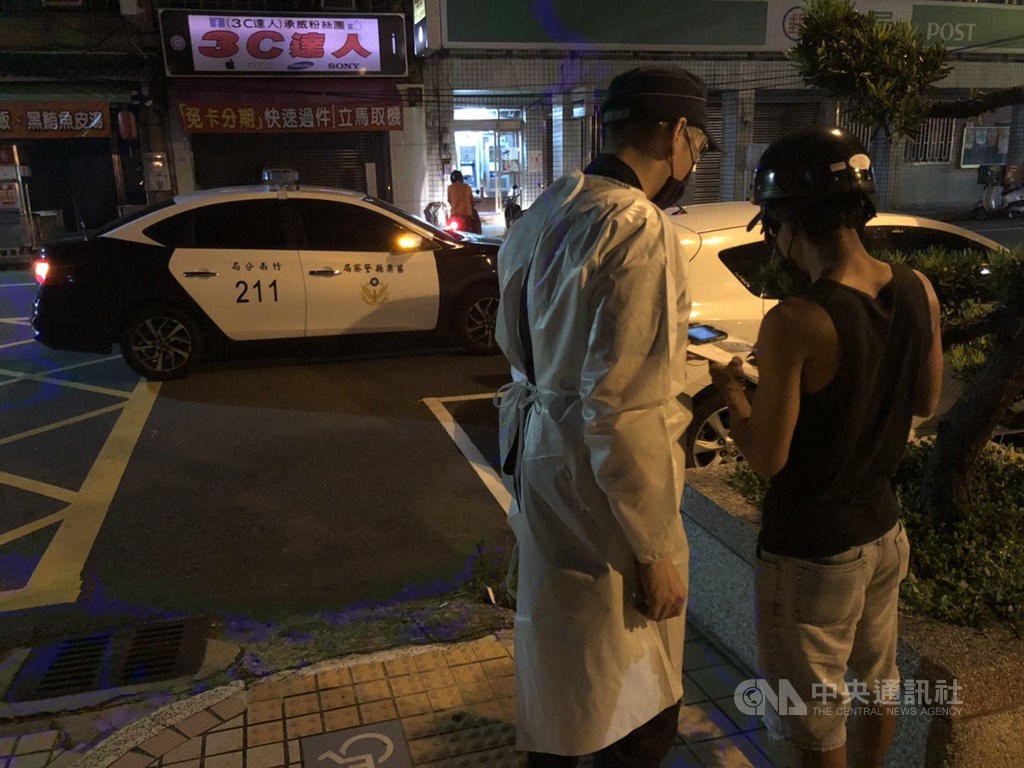 Taipei, June 9 (CNA) A Taiwanese human rights group on Wednesday called on the Miaoli County government to revoke a controversial order requiring migrant workers to stay inside amid a surge in COVID-19 cases, saying the policy was "discriminatory."
The order, which was issued Monday by Miaoli Magistrate Hsu Yao-chang (徐耀昌), forbids all migrant workers in Miaoli from going outside, except for work commute. It was issued by the county government after COVID-19 clusters were confirmed at three electronics companies in Miaoli that employ foreign workers.
In a statement Wednesday, the Taiwan Association for Human Rights (TAHR) said such public health orders are within the purview of the Central Epidemic Command Center (CECC), not the local governments.
Furthermore, the government order is "discriminatory," since both foreign and Taiwanese employees have tested positive in the COVID-19 clusters, the association said, noting that all migrant workers have been banned from going outside, whether or not they were identified as potential contacts.
The policy shows a complete disregard for human rights, relegating migrant workers to "a level below" Taiwanese workers, a mindset that is "scarier than the virus itself," TAHR said.
The association said the stay-at-home order also adversely affects the 7,000 Miaoli residents who employ migrant caregivers, as those workers cannot go out to buy basic necessities for their employers.
The county government is urged to quickly retract the stay-at-home order for migrant workers, TAHR said.
According to Miaoli government officials, the policy is a temporary one designed to "break the chain of transmission" in the county and will be eased in two weeks time if the situation improves.
The CECC, meanwhile, said it has "reminded" the Miaoli government that it can only enforce orders that are in line with the national Level 3 COVID-19 alert.
At a regular press briefing Wednesday, CECC deputy head Chen Tsung-yen (陳宗彥) did not indicate whether the CECC would revoke the order, as it had before done with other local government policies that it had not authorized.
In Miaoli, migrant workers expressed mixed opinions on the issue, in interviews with CNA Wednesday.
A 29-year-old Indonesian caregiver, who asked to be identified only as "Ani," lamented that she could not go out to send money home to her dependent parents.
She said she can go out if she is accompanied by the elderly man she takes care of, but she is unwilling to do that because he is in a high-risk age group for COVID-19.
"I hope the government will allow us to go out, even for short periods, because we will only go out when we need to do things, and won't go out just to loiter," she said.
Another Indonesian caregiver, Titin Priyanti, said she understood the need for the order and did not think it was a violation of migrant workers' human rights.
"I think positively of this order to stay at home," she said, adding that her religious faith gives her the confidence that the situation will improve.
On Tuesday, a Miaoli-based youth group committed to rural revitalization launched an online petition, titled "We are in this pandemic together," urging the Miaoli magistrate to stop the "unlawful discriminatory action against migrant workers."
"We are a group of young people, organizations and shop owners, who take pride in the cultural and ethnic diversity of Miaoli County," the group Yuanli Hi Home wrote in the petition.
"Migrant workers contribute to the diversity of this land, sustain our industries, and are essential workers, who take care of our elders, while the population is increasingly moving out of Miaoli County."
Rather than forbidding migrant workers from going outside, the Miaoli government should actively improve the overcrowded housing conditions for the workers, the petition states.
As of Wednesday afternoon, the petition has collected more than 1,300 signatures, according to the group's co-founder Liu Yu Yu (劉育育).
Miaoli on Wednesday confirmed 12 new COVID-19 cases - nine migrant workers and three Taiwanese - in three different clusters.
The new cases brought the total number reported in Miaoli to 336 -- 265 migrant workers and 71 Taiwanese.
View All