CORONAVIRUS
/
Taipei 101 displays messages to thank Japan for vaccine donation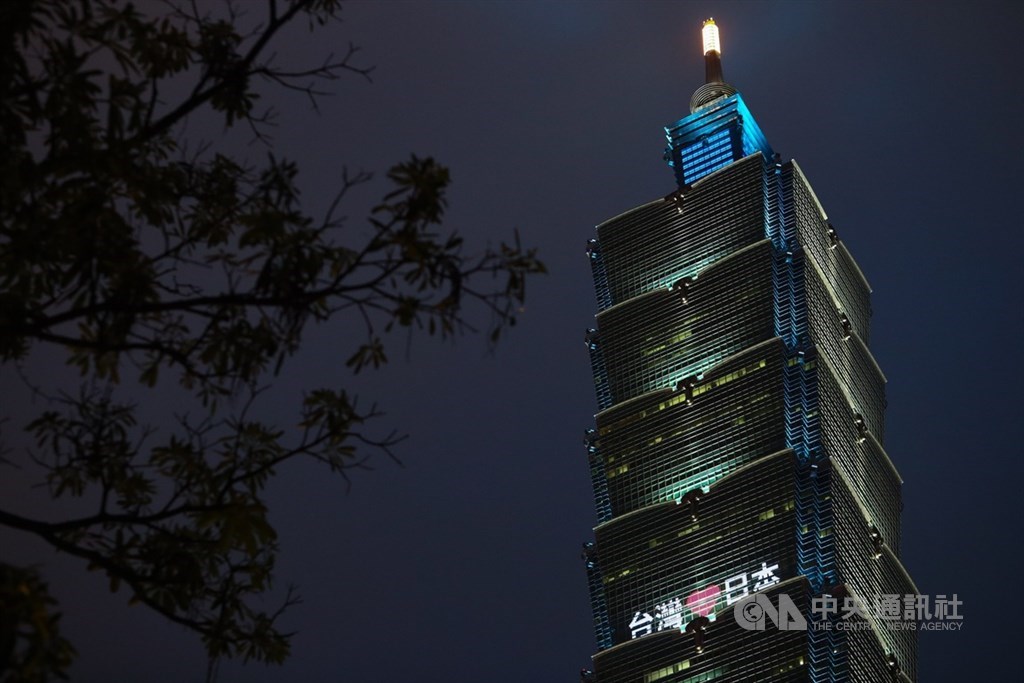 Taipei, June 4 (CNA) The iconic Taipei 101 skyscraper displayed LED messages Friday to thank Japan for donating 1.24 million doses of the AstraZeneca COVID-19 vaccine, which arrived earlier in the day, to help Taiwan contain the pandemic.
Taipei Financial Center Corp. (TFCC), which owns the landmark Taipei 101, said the intention was to honor the friendship between the two countries and show the gratitude of the Taiwanese people.
The messages, in Chinese and Japanese, included "Long lasting Japan-Taiwan friendship," "Taiwan loves Japan," and "Working together to fight the pandemic."
The donation from Japan arrived onboard a Japan Airlines flight from Tokyo to Taiwan Taoyuan International Airport at around 2 p.m., and is the largest single batch of vaccines Taiwan has received since March.
According to Central Epidemic Command Center (CECC) head Chen Shih-chung (陳時中), who is also the health minister, the vaccines, which expire on October 14, will be reserved for frontline medical workers, staff at long-term care facilities and people 75-years-old and over.
View All