Heavy rain causes flooding in Changhua, brings some drought relief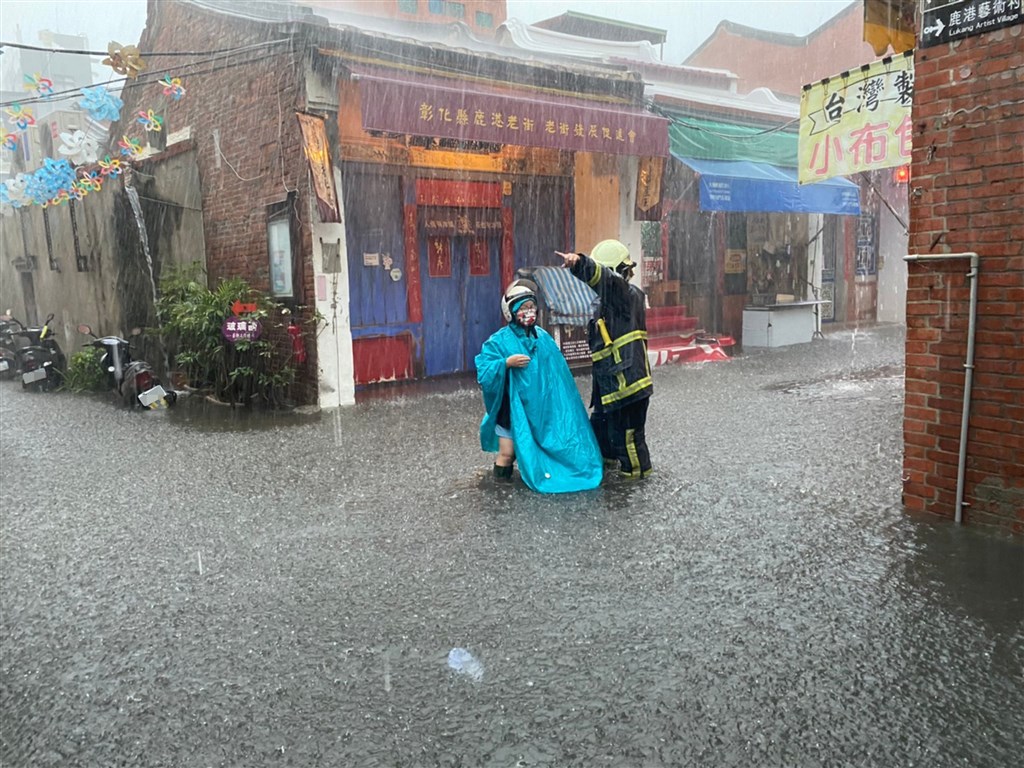 Taipei, May 30 (CNA) Heavy rains fell across Taiwan on Sunday, alleviating the drought in some areas and causing flooding in Changhua County, according to the Central Weather Bureau (CWB).
As of 5:40 p.m., two areas in Changhua had recorded rainfall of more than 200 millimeters, following an earlier heavy rain warning issued by the CWB for some parts of central and southern Taiwan.
In Changhua's Lukang Township, the downpours caused knee-deep flooding, before the water was pumped out.
The CWB updated its weather alert at 4:20 p.m., warning of extremely heavy rain in mountainous areas of Hsinchu, Nantou, Changhua, Yunlin, Chiayi, and Tainan.
An extremely heavy rain alert signals the possibility of more than 200mm of accumulated rainfall over a 24-hour period, or 100mm in 3 hours.
Meanwhile, a heavy rainfall alert was issued for Keelung, Taipei, New Taipei, Taoyuan, the rest of Hsinchu, Miaoli, Taichung, Yilan, Kaohsiung and inland areas of Hualien.
These areas can expect accumulated rainfall of more than 80 mm in 24 hours or 40 mm in 1 hour, according to the weather bureau.
Meanwhile, the rain was bringing some relief to the extreme drought in parts of the island, as it was likely dump a total 2 million cubic meters of water into Zengwen and Nan-Hua reservoirs in southern Taiwan, which will amount to about three days supply in Tainan, the Southern Region Water Resources Office estimated.
It is not yet known, however, whether the water shortage will ease in Taichung and parts of Changhua, Miaoli and Hsinchu, which have been subject to rotational water supply cuts two days a week since April.
Taiwan Water Corp. had said on May 25 that the water supply cuts would be extended for an additional eight hours, with effect from June 1, if the drought did not ease.
Update
The rainfall has helped increase water supply, Taiwan Water Corp.'s previous plan to extend the water supply cuts in central Taiwan by eight hours from June 1 is halted (May 31).